Do We Need Federally Subsidized High Speed Trains?
This article first appeared on the Cato Institute site.
Remember America's crumbling infrastructure that supposedly needs trillions of dollars for maintenance and rehabilitation? President Trump doesn't.
Instead, the seven sentences in his State of the Union speech that focused on infrastructure talked about building "gleaming new" projects rather than fixing existing systems.
The only news is that he is upping the ante from $1.0 trillion to "at least $1.5 trillion."
More disturbingly, other than mentioning an "infrastructure deficit" – which could just as easily be interpreted to mean a shortage of new infrastructure as a deficit in maintenance – Trump said nothing about fixing existing infrastructure. Instead, he wants to "build gleaming new roads, bridges, highways, railways, and waterways."
Why? We have plenty of railways. Though the railroads have trimmed the nation's rail mileage by 45 percent since 1916, they move more freight than ever and seem to be quite capable of adding capacity where they need it without government help.
High-speed trains, meanwhile, are pointless when we have planes that can go twice as fast and don't require hundreds of billions of dollars of supporting infrastructure.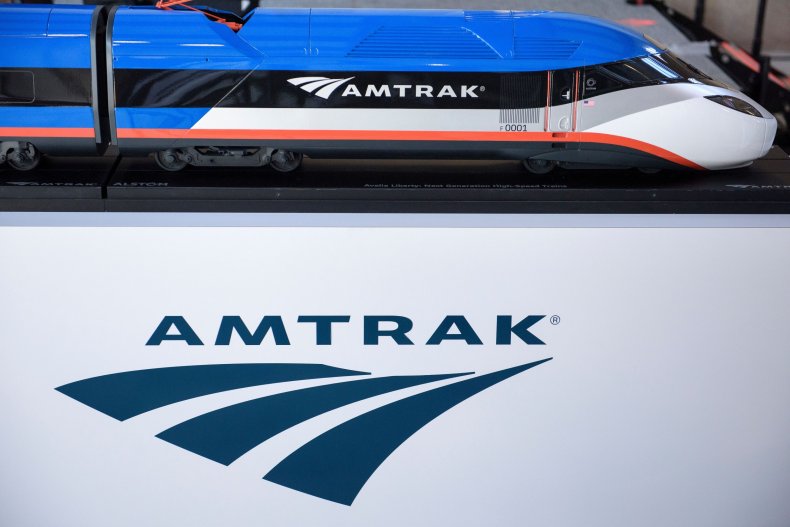 Nor do we need more interior waterways. The ones we have are government subsidized and paralleled by railroads that could easily replace them if subsidies ended tomorrow (as they should). Fixing the Jones Act to allow low-cost shipping to Alaska, Hawaii, and Puerto Rico is more important than adding new waterways in the contiguous 48 states.
Our state and interstate highways and bridges are actually in better shape than ever. City and county roads aren't doing as well and many urban roads are heavily congested, but these are local problems, not federal ones. They are best handled by fixing the system of user fees that should pay for them, such as by Oregon's experiment with mileage-based user fees (in which I am a participant). More federal funding would only allow the states to delay making those changes.
Finally, our transit systems – especially the most important ones in New York, Chicago, Washington, Boston, and the San Francisco Bay Area – are suffering from overspending on gleaming new transit lines and neglect of the existing ones. More new lines will only make that problem worse.
In short, President Trump has fallen for the politician's fallacy of preferring ribbons over brooms – that is, building new infrastructure rather than maintaining the old. This is underscored by a leaked infrastructure plan that outlines seven different initiatives and programs, none of which is focused on repairing or rehabilitating America's existing infrastructure.
This country may need some new infrastructure, but mainly it needs to better utilize and take care of the infrastructure it already has. Since politicians seem to be incapable of doing that, and since user-fee-funded infrastructure tends to be far better managed and maintained than politically funded infrastructure, Congress should focus on returning as much infrastructure as possible to funding systems that rely on user fees, not taxes.
Randal O'Toole is a Cato Institute Senior Fellow.