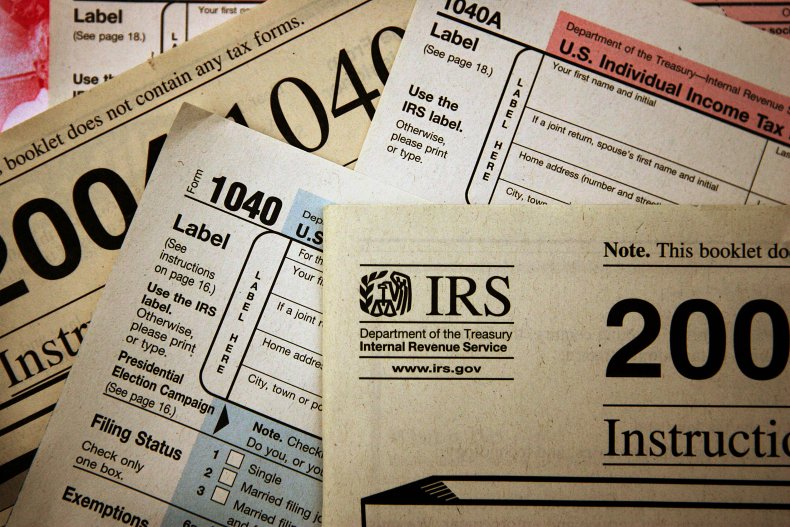 Breathe a sigh of relief: Every cent of the money you received last year as part of the federal government's pandemic relief efforts, including the initial $1,200 stimulus payment that most Americans got in 2020 and the second $600 check that went out in December and January, is yours to keep. You won't owe any taxes on that money when you file your 2020 return this year, and you won't owe taxes on any additional stimulus payments you may get in 2021 either.
That's welcome news for the tens of millions of taxpayers who received stimulus checks last year as the 2020 tax-filing season gets under way on February 12. In the official words of the Internal Revenue System: "The payment is not income and taxpayers will not owe tax on it. The payment will not reduce a taxpayer's refund or increase the amount they owe when they file their 2020 or 2021 tax return."
What is the Recovery Rebate Credit?
To ensure recipients wouldn't be taxed on the money, lawmakers structured the stimulus payments as an advance refundable tax credit for 2020.
Typically, tax credits reduce your tax bill dollar for dollar; if they're refundable, they can take the amount you owe in taxes all the way down to zero and the government will pay you any remaining balance. So, for example, if your tax bill is $500, but you have a refundable credit for $750, you'd end up with a check for $250 from the government. With an advance credit, you get the money before you file your taxes.
In effect, people who have received stimulus checks have simply been taking advantage of this early tax credit, known as the Recovery Rebate Credit, without having to do any of the extra paperwork you would normally need to do to claim this kind of tax break.
How to Claim Missing Stimulus Money on Your 2020 Tax Return
If the stimulus payment you received in 2020 was for the correct amount, when you fill out your 1040, "you don't need to do anything. You don't need to report it or reconcile it. Go forward filing your tax return as usual," says Kathy Pickering, H&R Block's chief tax officer.
Among the lucky few who got a stimulus check that was larger than what you actually qualified for? You're also in the clear. The IRS will not be reclaiming any of that money, even if your 2020 income was higher than it was in 2019 or 2018, making you technically ineligible for such aid. You do not need to report the sum or pay it back to the IRS, says Lisa Greene-Lewis, CPA and tax expert for TurboTax.
On the other hand, if you never received a stimulus payment that you're owed or you didn't get the full amount you are entitled to, you will have to complete a new step when you fill out your tax return, to get your money.
You can do a rough calculation of how much money you should have received based on your income and the number of eligible dependents you have through a variety of online calculators, such as those offered by Nerdwallet or Kiplinger's. If your income was dramatically lower in 2020 than in 2018 or 2019 or you had a child last year, you are likely in the camp that is owed additional stimulus money.
To get the full stimulus payment you're entitled to, you'll need to add information about your Recovery Rebate Credit and claim the missing amount on line 30 of your tax form 1040 or 1040-SR, says Susan Allen, a CPA and manager of tax practice and ethics for the American Institute of CPAs.
You must file this form to receive any additional stimulus payment, even if you're not normally required to complete a tax return. Those with income below $72,000 can file a federal return electronically for free using the IRS Free File Program.
To figure out how much you should enter on line 30, complete the Recovery Rebate Credit worksheet, found on page 59 of the instructions for the 1040 or 1040-SR. You'll need to know the exact amount you received for each of the two stimulus payment rounds, which should be listed within IRS Notice 1444 and Notice 1444-B that were mailed to you. Online tax software will also run these calculations for you, if you do not want to perform them yourself or will be filing an electronic return.
When You'll Receive the Missing Stimulus Money
If the IRS agrees with your calculation, the missing stimulus money will be added to your tax refund or used to reduce the amount you owe.
The IRS will begin accepting tax returns on February 12, and as in prior years, 90 percent of refunds are expected to be issued within 21 days of filing, says Pickering. However, due to the extra complexity of this new tax credit calculation and the ongoing pandemic, the IRS may require more time to review returns this year, she adds.
Submit your return digitally and set up direct deposit for the quickest turn-around time. Paper filers should expect longer waits of about four to six weeks since the IRS must manually input data.
You can check the status of your return by using the IRS's Where's My Refund tool.
If you have an outstanding balance with the IRS from a previous year or owe more in taxes for 2020 than the amount you're due in stimulus payments, you likely won't see any money deposited into your bank account, but your debt to the government will be cleared or reduced.
Finally, families with dependents 17 and older, who also earned income in 2020, should consider filing their taxes differently this year. Since only children 16 or younger counted for additional stimulus aid, some older dependents may actually be better off filing as independents this year and claiming the full $1,200 and $600 stimulus payments, says Greene-Lewis.
But she cautions you'll need to run the calculations yourself or use tax software or a CPA to review whether splitting your older children from your tax return results in the biggest tax savings for your family before making this decision. In some cases, depending on your financial circumstances, she notes, retaining your child as a dependent could save you more than the total $1,800 you could qualify for in stimulus payments.