Do You Have to Quarantine After Flying to Texas?
With new coronavirus cases in the U.S. spiking in parts of the country, several local areas have issued quarantine mandates and advisories for those who have traveled to certain states, including Texas, to help reduce the risk of spreading infection.
Travelers may be subject to a mandatory quarantine period after flying to Texas, where new infections have been rising in recent weeks, including Thursday when a record single-day jump of around 11,600 new cases was reported, according to Johns Hopkins University.
A quarantine serves to separate those who may have been exposed to the virus from others. Whether those traveling from Texas will need to self-quarantine depends on their destination.
In some areas, quarantines for travelers from Texas are mandatory. Violators of quarantine rules may face fines, such as in the city of Chicago, the most populous city of Illinois.
The Chicago Department of Public Health advised all inbound travelers from Texas to self-quarantine for two weeks. Violators of the quarantine mandate are subject to fines of $100 to $500 per day and up to $7,000 in total, the Chicago city government website noted.
A 14-day quarantine is also mandatory for those traveling from Texas to New Mexico as well as Vermont.
The tri-state area of New York, New Jersey and Connecticut asks all travelers coming from Texas to self-quarantine for 14 days from the time of last contact within Texas, as well as other specified states.
Those heading to Maine, Hawaii, Rhode Island and Alaska, who can produce proof of a recent negative test result or, in some cases, be tested on arrival, can forego a 14-day quarantine when traveling from Texas.
Anyone who has been in close contact with an individual infected with the novel coronavirus should self-quarantine. "This includes people who previously had COVID-19 and people who have taken a serologic (antibody) test and have antibodies to the virus," the U.S. Centers for Disease Control and Prevention (CDC) advised.
"Even if you test negative for COVID-19 or feel healthy, you should stay home (quarantine) since symptoms may appear two to 14 days after exposure to the virus," the CDC noted.
See the state health department and government websites for more detailed information on quarantine mandates before traveling.
Confirmed cases in Texas climbed to nearly 236,600, as of Friday, according to Johns Hopkins University. Hospitalizations have spiked throughout most of the outbreak, reaching 9,869 hospitalizations on Thursday, the highest level reported since April 4, according to the Texas Department of State Health Services.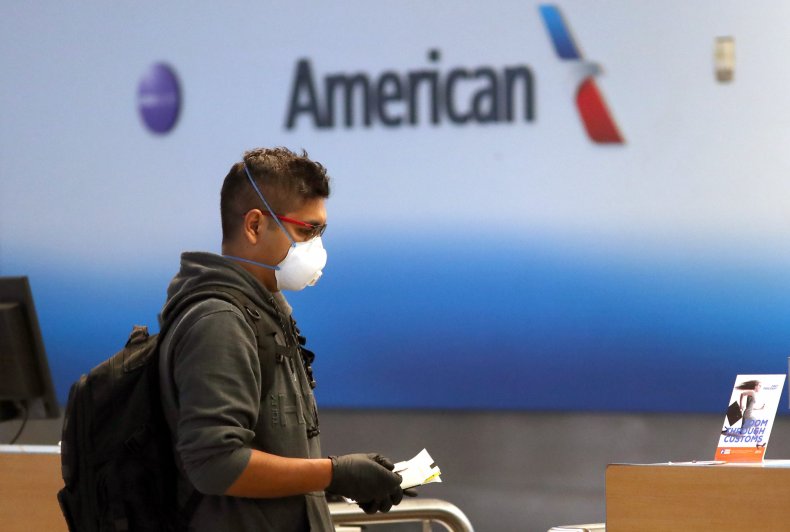 The state's recent surge in new cases has seen hospitals overwhelmed across the state. Seven federal Disaster Medical Assistance Teams (DMAT) are being deployed across the state to provide additional hospital staff, including doctors, physicians assistants, nurses, nurses aides, nurse practitioners, respiratory therapists and paramedics.
The novel coronavirus, first reported in Wuhan, China, has infected more than 12.2 million people across the globe, including over 3.1 million in the U.S. Over 6.7 million globally have reportedly recovered from infection, while over 555,500 have died, as of Friday, according to the latest figures from Johns Hopkins University.
The graphic below, provided by Statista, illustrates the surge in COVID-19 in the U.S.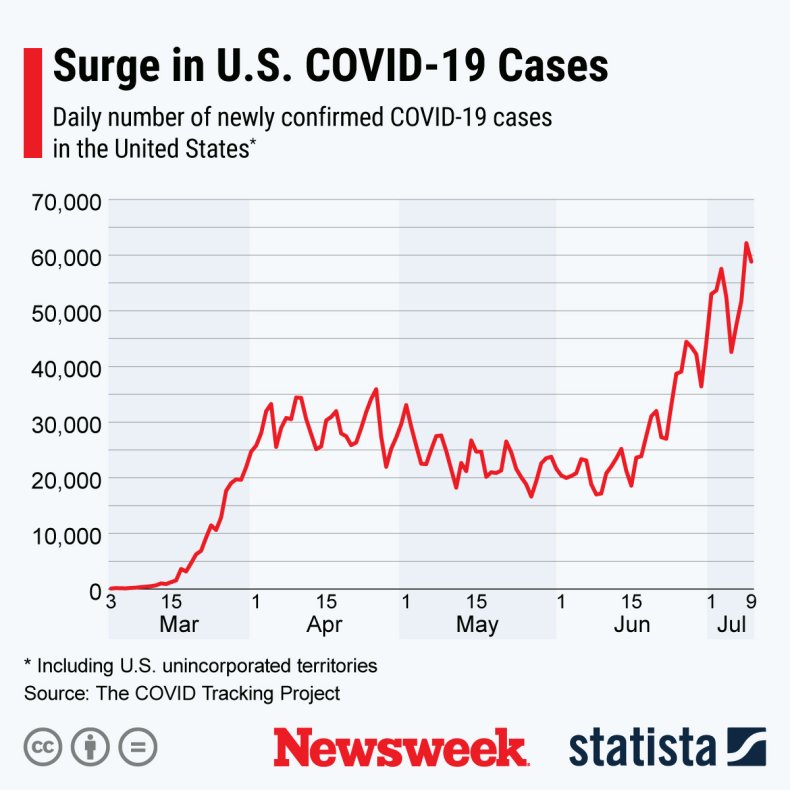 The graphic below, provided by Statista, illustrates the spread of COVID-19 in the U.S.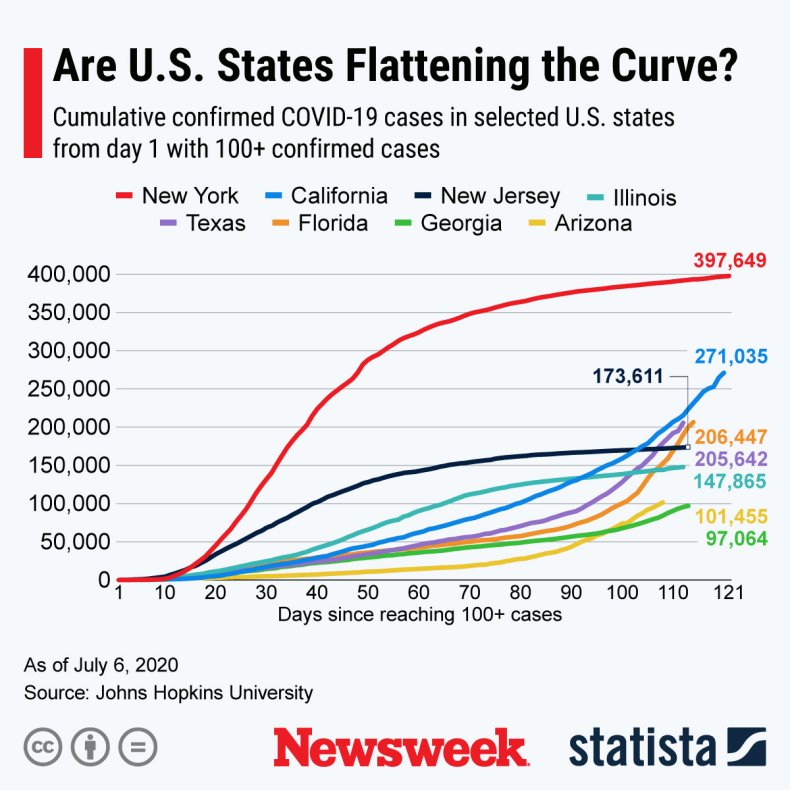 The graphic below, provided by Statista, illustrates the countries with the most COVID-19 cases.