Macaulay Culkin's new middle name is unbeatable. We say "new middle name" because in 2018, the former child star changed it, after holding an internet poll to decide on what the new name should be.
When he was born, Culkin was given the middle name of "Carson." The Home Alone star wasn't happy with it, though. "My middle name is something dumb. Larry? Orange? Honestly, I can't even remember it," he tweeted in 2018.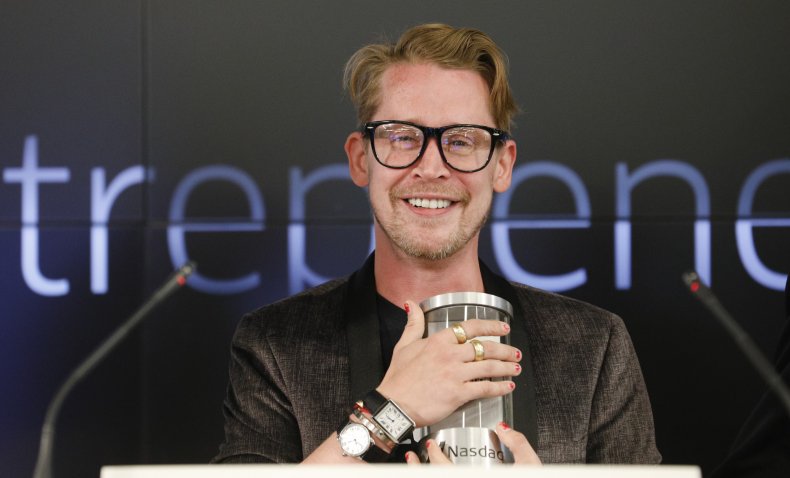 So what did he do? He asked his fans to vote on a new middle name via his website Bunny Ears. They settled on something truly monumental: Macaulay Culkin. That's right. Culkin's middle name is his first and last name. That makes him Macaulay Macaulay Culkin Culkin, legally.
He made the announcement on Twitter, on Christmas Day 2018. The name won by a landslide with 60,900 votes, Insider reported.
The responses were appropriate.
Though this has been public knowledge since Culkin's Twitter announcement, it seems some of the general public missed the memo. The topic of Culkin's middle name change surfaced on Reddit's r/todayIlearned on Tuesday and the conversation drifted to other options that Culkin offered in the poll.
U/theduckpants reminded Reddit commenters of the other four names teased in Culkin's poll. The second place name choice was TheMicRibIsBack, according to Insider, which would have been an incredible advertisement opportunity for McDonald's. The remaining three names were Shark Week, Publicity Stunt and Kieran, which was suggested by Culkin's brother of the same name.
The star spoke of the need to change his name in an interview with Jimmy Fallon in 2018. "I was staring at my passport recently and stuff, and I was looking over my middle name – my current middle name is Carson," he explained. "And I thought I should probably spruce up my name a little bit."
Culkin legally changed his middle name in 2019. He shared in April 2019 that the process took longer than he thought it would. But rest assured, Macaulay Macaulay Culkin Culkin is now the actor's real, legal name.