Do You Think Brad Pitt Should Play Dr. Fauci on 'SNL'? Because the Doc Totally Does
If someone were to play you on Saturday Night Live, who would it be? We know who Dr. Anthony Fauci would pick for his likeness, and it's a celebrity that plenty of American men would be happy with.
In a conversation with CNN on Friday morning, Fauci—director of the National Institute of Allergy and Infectious Diseases and a prominent authority on the coronavirus pandemic—said that Brad Pitt should play him on the iconic sketch-comedy show.
To be fair, this wasn't unprompted. First, Fauci was asked what were the chances of SNL crafting a fictionalized version of him for its show this weekend. He had "no idea," he said while laughing, before adding, "I hope not." Regardless of how he feels about it, it's pretty likely that there will be some version of Fauci on the show because of just how much he's been in the news.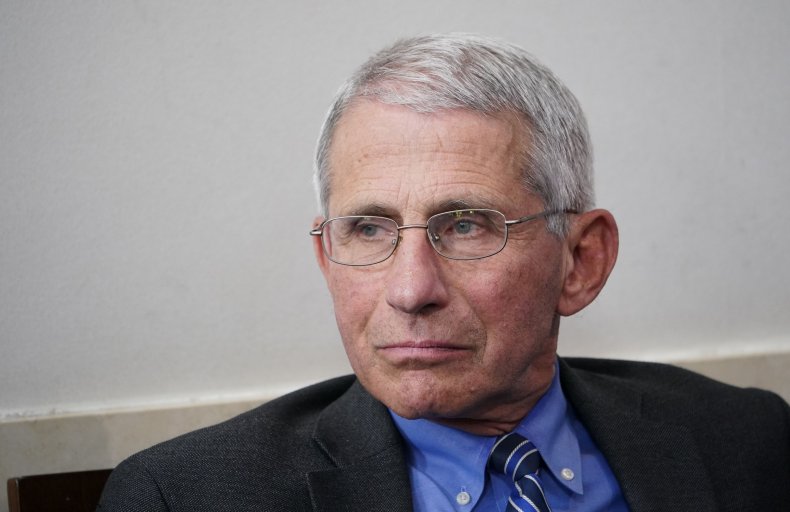 CNN's New Day anchor, AIisyn Camerota then asked Fauci that if he had to choose between Ben Stiller and Pitt, who would he pick? Fauci responded: "Oh, Brad Pitt, of course!" (Not sure if Pitt's available, unfortunately—Tiger King's Joe Exotic is already campaigning for the recent Oscar winner to play him in a biopic.)
Users on Twitter seem to think that there are other, more reasonable options to play Fauci, like Martin Short or Steve Martin. That's not meant as a slight on the doctor, though: Many commenters sang Fauci's praises and voiced appreciation for the role he's played in America's fight against coronavirus.
Fauci revealed on Thursday that there's a good chance social distancing in New York and Connecticut is really starting to "flatten the curve," CNN reported. That means, of course, that the number of coronavirus infections could be reduced to a number that's realistically manageable for America's hospitals.
"At the same time as we're seeing the increase in deaths, we're seeing a rather dramatic decrease in the need for hospitalizations," Fauci explained at Thursday's White House briefing. "That means that what we are doing is working and therefore we need to continue to do it."
Of course, not everyone loves Fauci. He's also been slammed by critics for having a major hand in America's falling economy. Fox News' Tucker Carlson is one of the leading voices against Fauci. He recently claimed that Fauci's recommendation for a nation-wide lockdown was "national suicide."
On a lighter note, this weekend's broadcast will mark SNL's first new episode since the American social distancing measures caused entertainment productions all over the country to shut down. The cast of SNL will continue to social distance, though: Apparently, all of the sketches for Saturday will be done remotely.