Video: Doc Rivers Takes a Spill While Arguing a Call as Clippers Beat Mavericks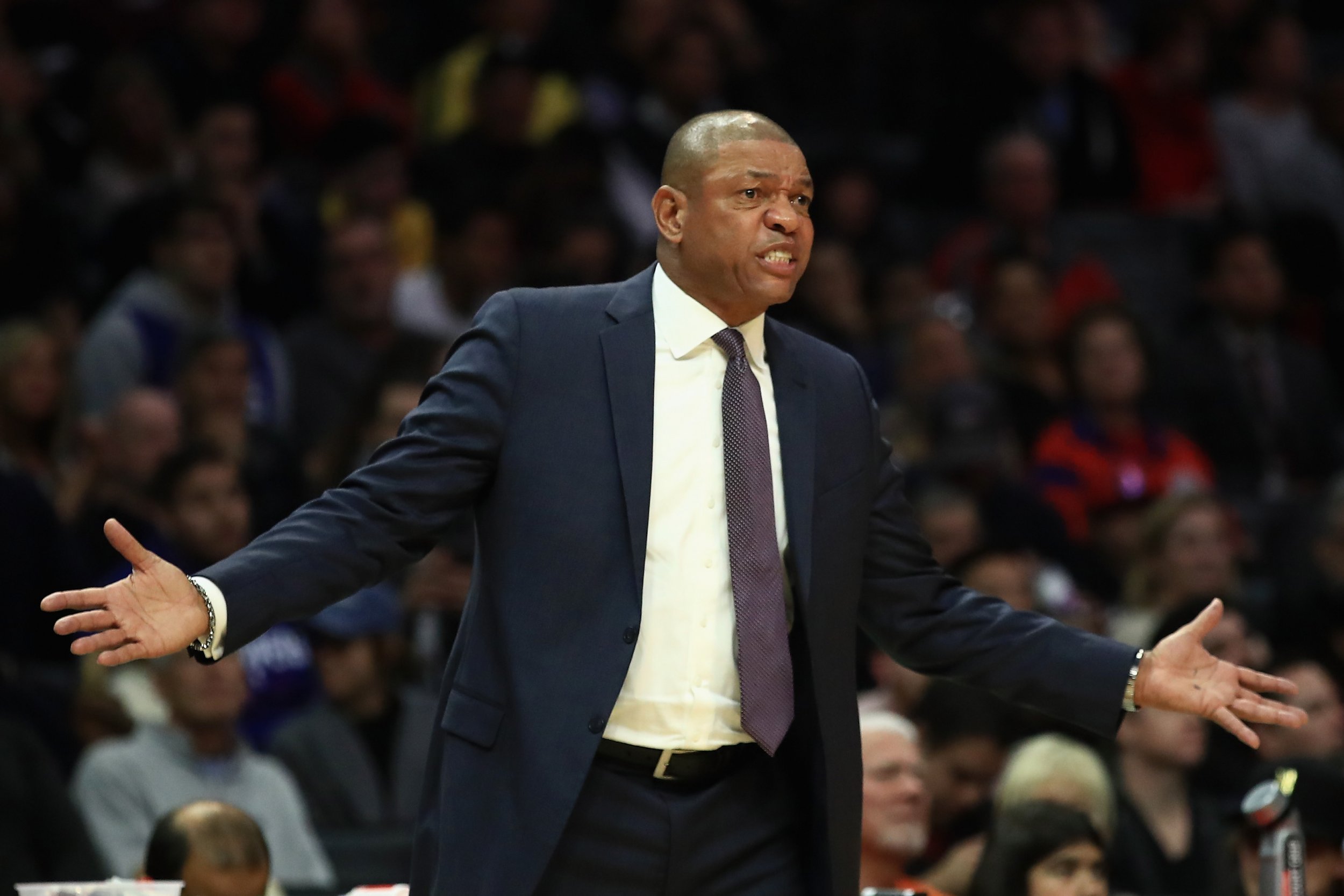 Everyone knows coaching in the NBA is a stressful job, but it now appears it can also be a rather dangerous task. Just ask Doc Rivers.
On Thursday night, the Los Angeles Clippers head coach was vehemently arguing a call with one of the officials when he took a step too many on the court and slipped.
Read more: Are the Rockets Back? Houston makes NBA history with 26 three-pointers rout over Wizards
Rivers ended up on his back but fortunately looked to escape without any injuries, aside from perhaps a bruised ego once he watches footage of the incident.
Speaking after the game, Rivers said he thought he had torn his ACL after falling to the floor, but his fears have since been dismissed. The Clippers head coach was miked up for the game, so there is still the chance the NBA might release audio of the incident which, now that we know he was unscathed, could prove to be quite entertaining.
Things went better for Rivers on the court, as the Clippers won a closely-fought contest 125-121 against the Dallas Mavericks to snap a four-game losing streak and improve to 18-13.
Leading by 11 points at halftime, the Clippers went behind in the fourth quarter after the Mavericks scored eight straight points, before the two teams exchanged the lead six times over the final 10 minutes.
Danilo Gallinari finished with 32 points, six rebounds and four assists, while Tobias Harris added 16 points, nine rebounds and five assists. The Clippers had a big contribution from their bench, with Lou Williams scoring 26 points and dishing out eight assists.
For the Mavericks, Luka Doncic strengthened his candidacy for rookie of the year with 32 points, four rebounds and five assists.
Before the game, Rivers admitted there might have never been a rookie he had looked forward to seeing in action as much as the Slovenian. Speaking to the media after the game, however, Rivers admitted there was nothing enjoyable about Doncic scoring at will against his team.
"I was sick of him," Rivers said of the Slovenian, as per Andrew Greif of the Los Angeles Times. "He is a handful."
Following the win on Thursday night, the Clippers are now one of three teams in the Western Conference, along with the Los Angeles Lakers and the Portland Trail Blazers, to be 18-13, 2.5 games behind the Golden State Warriors, who are currently the third-ranked team in the conference.
The Mavs meanwhile slipped to 15-15 and are 0.5 games away from the Houston Rockets, who currently occupy the final playoff berth in the Western Conference.