Doctor Accused of Using Wrong In-Home COVID Test to Clear Patients, Not Performing Exams
A Tennessee doctor is bring accused of using the wrong test to clear patients of the coronavirus as well as creating false medical records, according to discipline allegations before the Tennessee Board of Medical Examiners.
The state's Department of Health said Dr. Michael LaPaglia, 49, allegedly cleared at least two patients from coronavirus infections based on antibody tests not capable of checking for current infections. He is said to have used rapid blood test kits that can only detect antibodies from a previous infection.
Records state the doctor "knew or should have known" the tests were not designed to work in the way in which he claimed.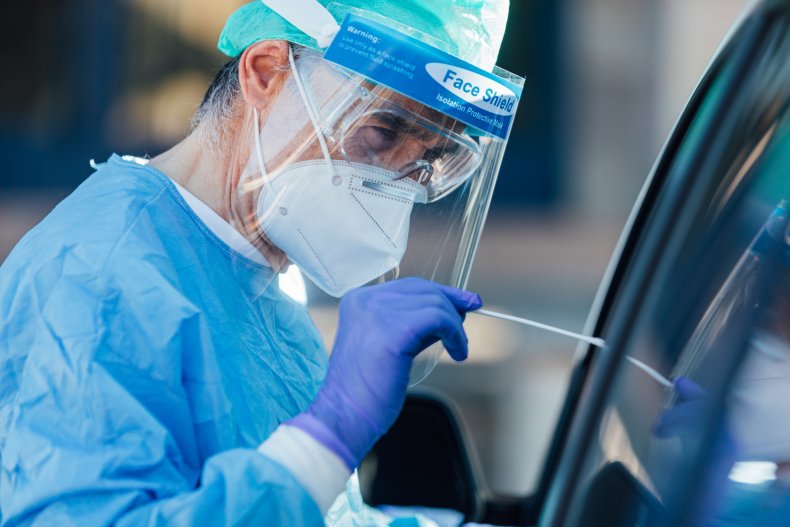 The Tennessean broke the news of the discipline allegations after the newspaper obtained information about the accusations against LaPaglia from a public records request.
The records show the improper testing occurred in November and December of 2020 while LaPaglia operated a concierge medical company called Elite HealthCare. The company offered in-home testing for coronavirus antibodies, and the two people involved in the investigation against LaPaglia said they had requested testing.
Both of the patients reported that LaPaglia used a rapid antibody test and said the results from that test indicated they were clear of infection. They also said LaPaglia did not wear a mask or gloves, did not take their temperatures during the visit, and did not perform necessary physical exams, according to the court documents. The records further claim he created false medical reports for both patients by falsifying information he did not obtain during the visit, like pulse rates and temperatures.
One of the patients said LaPaglia smelled of marijuana during his visit. Records indicate LaPaglia was on parole at the time, and his parole officer instructed him to report for a drug screen in December 2020. However, he allegedly told his parole officer that he has tested positive for COVID-19. He reportedly did not provide his test results.
A second request was made in January 2021 for his test result, and at that time, he claimed he had received a positive test from a clinic in Jacksboro, Tenn. The clinic did not have a record of him taking the test with them, according to court documents, and in February, LaPaglia admitted to falsifying the test and admitted he never had COVID-19.
The recent allegations regarding the improper testing and clearing people of infections could result in LaPaglia losing his medical license, which is currently on probation. LaPaglia has admitted to writing fraudulent opioid prescriptions in the past, and his license was suspended in 2018 but reinstated in 2019.
Newsweek contacted LaPaglia's attorney, Garrett Asher, for comment but did not hear back in time for publication.