Doctor Allegedly Kills Wife and Daughter Using Yoga Ball Filled With Carbon Monoxide in Hong Kong
A doctor used a yoga ball filled with carbon monoxide gas to kill his wife and daughter, prosecutors told a Hong Kong court on Wednesday.
Khaw Kim-sun, 53, a Malaysian anaesthesiologist, allegedly committed the murders in 2015, Channel News Asia reported. The case initially stumped police officers, who found Khaw's wife, 47-year-old Wong Siew-fung, and daughter, 16-year-old Khaw Li-ling, dead in a locked Mini Cooper with the yoga ball deflated in the back.
The defendant has pleaded not guilty to the two murder charges. But prosecutors told Hong Kong's High Court that he deliberately plotted to his wife because he was having an affair and she refused to grant him a divorce, according to the BBC. The prosecutors said it was unlikely that Khaw planned to kill his daughter, but she died as a result of being in the car with her mother and the deadly gas.
Prosecutors told the jury that Khaw had created a fake research project to get his hands on the carbon monoxide, the South China Morning Post reported. Colleagues also observed the anaesthesiologist filling two yoga balls with the poisonous gas, but he told them he was testing its purity and planned to test the effects on rabbits.
When speaking to police, the defendant reportedly changed his story. He told the officers that he had brought the balls filled with the poisonous gas home to exterminate rodents. But a domestic worker told authorities that there had never been a rodent problem in the home. Khaw further suggested that his daughter could have committed suicide using the ball, but prosecutors pointed out that the teenager's teachers did not notice any signs of depression.
"The last thing the accused wanted was for his 16-year-old to die," the prosecutor said, explaining that the doctor was unaware that his daughter was away from school on the day he planned to murder his wife, the South China Morning Post reported.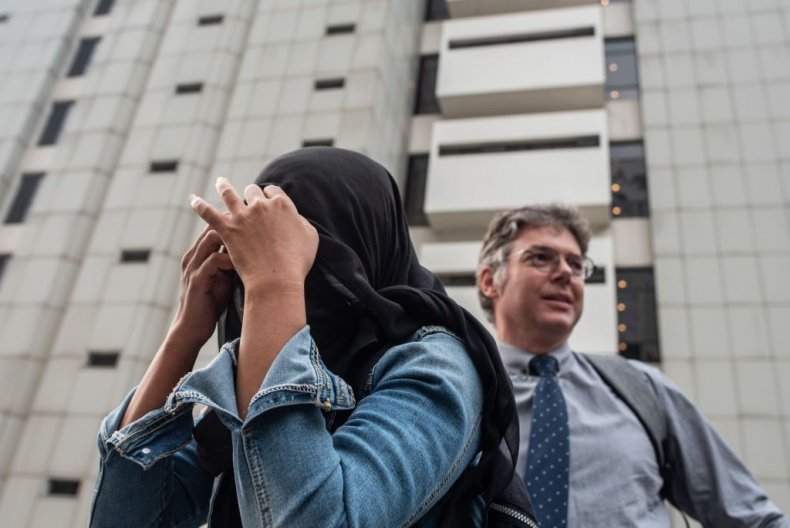 "[But] if that person knew what was in the car was carbon monoxide and knew it was a dangerous gas likely to kill you, you can confirm this person had homicide on his mind," the prosecutor stated.
A jogger initially spotted the bodies, first assuming the woman and her daughter were taking a nap in their car. But when the jogger passed by 45 minutes later, she became suspicious, noting the wipers were on despite there being no rain, according to the South China Morning Post. After emergency workers were called, the pair were taken to the hospital where Khaw also worked as a doctor, and were pronounced dead.
Doctor Allegedly Kills Wife and Daughter Using Yoga Ball Filled With Carbon Monoxide in Hong Kong | World