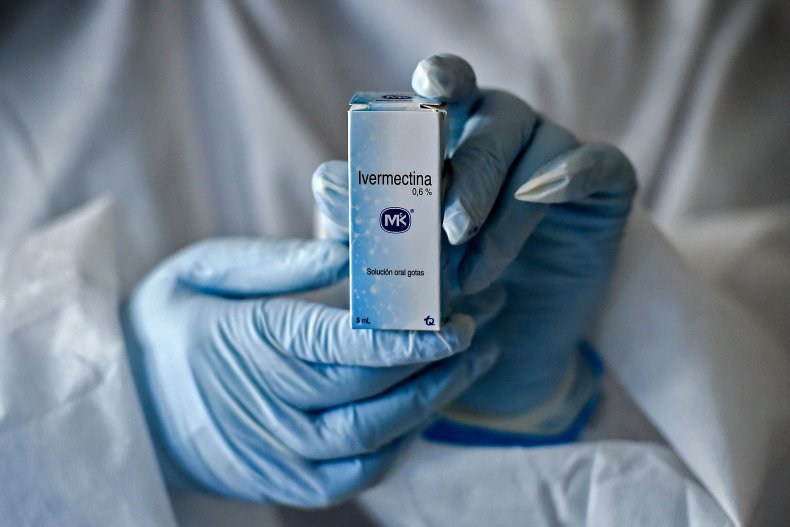 A doctor in Houston claimed that he has used ivermectin, a drug mainly for the treatment of parasites in animals, reportedly on thousands of COVID-19 patients.
Dr. Joseph Varon said he has been using it off-label for patients infected with COVID for more than a year, according to a story that aired Wednesday on KTRK-TV.
"I cannot tell you the exact number," Varon said, "but I know that it's been quite a large number of patients, and I have not seen a single significant side effect. Not one."
Although Varon claimed to not observing adverse reactions in patients he's administered the drug to, the Food and Drug Administration (FDA) has stated the drug should not be used for treatment of COVID-19. Rather, it is approved by the agency for the use of killing parasites in humans and animals—principally used as a de-wormer for cows and horses.
Varon, who works at United Memorial Medical Center in Houston, said his colleagues have also administered ivermectin to COVID patients. Last December, Varon and his colleagues held a press conference to call for medical approval of the drug for COVID patients.
Varon explained he began giving ivermectin when he felt there were no other options.
"We were in the middle of a pandemic," he said. "You have to try things. You have no choice."
Varon also claimed that that drug used in combination with other COVID therapies is effective.
"It's not just ivermectin," he said. "That's where people get confused. Ivermectin helps you, but it helps you when you are giving it in addition to other components of treatment protocols that are out there."
Animal feed stores across the country reported a huge spike in sells of ivermectin since the beginning of the pandemic, which caused concern it was being used on humans instead of livestock.
The FDA issued a warning about ivermectin this past March, stating the drug should never be used to treat or prevent coronavirus.
"Taking large doses of this drug is dangerous and can cause serious harm," the agency said.
According to the warning, ivermectin can interact with other medication. Additionally, anyone taking it could potentially overdose on the drug, "which can cause nausea, vomiting, diarrhea, hypotension (low blood pressure), allergic reactions (itching and hives), dizziness, ataxia (problems with balance), seizures, coma and even death."
The FDA also noted that the animal version of the drug is different than the version made to treat parasites in humans.
"Animal drugs are often highly concentrated because they are used for large animals like horses and cows, which can weigh a lot more than we do—a ton or more," the agency's statement said. "Such high doses can be highly toxic in humans."
Newsweek contacted United Memorial Medical Center for comment but did not hear back in time for publication.