A Texas physician who was fired after allegedly stealing 9 doses of COVID-19 vaccine in order to administer them to his family and friends now faces criminal charges.
Doses of the COVID-19 vaccines are still slated to be delivered to states for dispersal. According to the Centers for Disease Control and Prevention (CDC), approximatly 15.7 million vaccinations had been administered to Americans out of 31.2 million distributed doses. The vaccines are subject to expiration and require refrigeration for proper storage. Texas authorities claim that Dr. Hasan Gokal allegedly stole a vial of vaccine that was close to expiration.
While working at a vaccination site in the town of Humble in December 2020, Gokal allegedly took one vial of the vaccine which contained 9 separate doses. Gokal was fired from his position with Harris County Public Health after he told a colleague he had taken the vaccine. The co-worker reported Gokal's activities to public health supervisors.
According to a Thursday statement from Harris County District Attorney Kim Ogg, Gokal "abused his position to place his friends and family in line in front of people who had gone through the lawful process to be there. What he did was illegal and he'll be held accountable under the law."
Ogg alleged that Gokal's actions violated county protocols meant to "ensure vaccine is not wasted but administered to vulnerable populations and front-line workers on a waiting list."
Paul Doyle, Gokal's attorney, described Gokal in a Thursday statement as a "dedicated public servant who ensured that COVID-19 vaccine dosages that would have otherwise expired went into the arms of people who met the criteria for receiving it."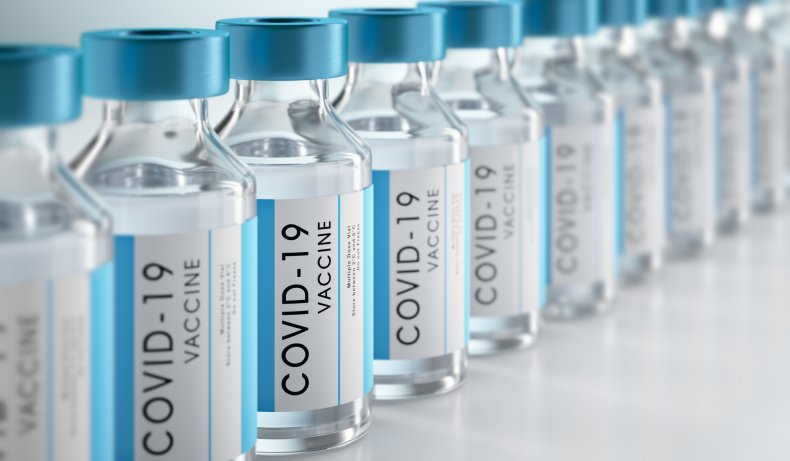 Doyle added that Harris County health officials would have rather let the vaccines "go to waste and are attempting to disparage this man's reputation in the process to support this policy."
Gokal faces a charge of theft by a public servant. If convicted, Gokal could face up to a year in jail and be required to pay a $4,000 fine.
Newsweek reached out to the Harris County District Attorney's Office for comment.
Both iterations of the COVID-19 vaccine currently distributed by the U.S. Government require refrigerated storage units. Moderna's vaccine can be kept in a standard freezer unit for up to six months or in a regular refrigerator for up to 30 days. The vaccine manufactured by Pfizer needs to be stored in a commercial freezer unit at roughly minus 158 degrees Fahrenheit. Pfizer's vaccine can only be stored in a standard refrigerator for roughly 5 days.
SpecialtyRx, an Ohio distributor of the COVID-19 vaccine, was suspended on Wednesday after 890 doses of the Moderna vaccine were discovered to be non-viable. Temperatures in SpecialtyRx's refrigeration units were not monitored, a violation of policies set by the Ohio Department of Health (ODH).
According to a statement from the ODH, allocations of COVID-19 vaccines to SpecialtyRx were halted "and the provider has been instructed to not administer or transfer any of the affected doses" until further notice.