Doctor Guilty in $19M Fraud Used Dialysis, Blood Clot Patients in Scheme
A vascular surgeon from Michigan has pleaded guilty to defrauding multiple insurers of $19.5 million while using dialysis patients and those with blood clots as part of his years-long scheme.
Vasso Godiali, 59, pleaded guilty to health care fraud on February 8, in front of U.S. District Court Judge Thomas L. Ludington. Court records indicated Godiali's crime is punishable by up to 10 years in prison, up to three years of supervised release, and a fine of $250,000 or twice the amount of pecuniary loss.
He pleaded guilty to knowingly defrauding Medicare, Medicaid and Blue Cross/Blue Shield of Michigan starting in 2009, filing false billing to all insurers.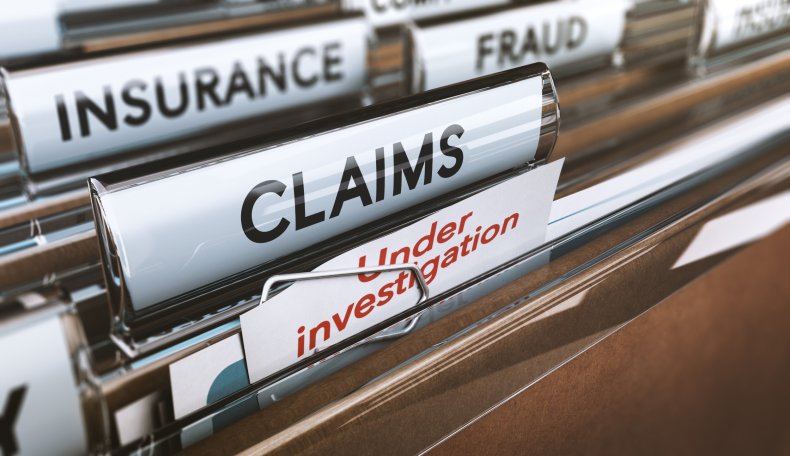 Godiali, who was indicted by a grand jury on June 26, 2019, is a resident of Bay City and owned his own practice called Bay City Vascular.
The plea agreement stated that Godiali's false billing included claims for services associated with vascular stents for dialysis patients, in addition to claims for services associated with arterial thrombectomies—or the removal of blood clots.
Vascular stents are tubes that are inserted into blood vessels to improve blood flow when a vein or artery is too narrow. Stents are described as mesh and are significantly compressed when inserted into a vessel, usually through a small sheath, and placed in the narrowed section.
Once in place, a cover is removed from the stent. Then, the stent is opened and expands to the size of the vessel.
The plea stated that Godiali would instruct his employees to bill all three aforementioned insurers for placing multiple stents into multiple vessels for the same patient.
"To justify the placement of multiple stents into a single vessel, medical records prepared by Godiali would typically describe encountering a fractured stent inside the vessel and removing the stent through an introducer sheath with forceps," the plea stated. "Those descriptions in the medical records were materially inaccurate."
Some of the stents were never placed altogether.
In regard to thrombectomies, the plea said Godiali often described observing an occluded brachial artery—the major blood vessel of the upper arm—when he knew the artery was not obstructed.
"Godiali did not perform a thrombectomy for the purpose of removing such occlusion in the brachial arteries," the plea said. "Godiali knew that those procedures were submitted to the insurers for payment despite the fact that some of them had not been performed."
The government called it "difficult to quantify" the overall monetary losses part of Godiali's scheme, adding that Medicare losses equated to approximately $14.4 million of the $19.5 million total in losses.
"The scale of Dr. Godiali's fraud is stunning and his willingness to illegally enrich himself at the expense of our district's taxpayers and policyholders is egregious," said U.S. Attorney Dawn Ison on Tuesday when announcing the guilty plea. "Brazen schemes like this have no place in our district, and today's guilty plea reflects my office's commitment to holding medical providers accountable when they abuse society's trust by engaging in such misconduct."
Josh P. Hauxhurst, acting special agent in charge of the FBI in Michigan, said Godiali's "guilty plea should send a clear message to all health care providers that health care fraud is a federal crime that carries serious consequences and will not be tolerated."
Godiali's sentencing is scheduled for September 15.
Newsweek reached out to his Godiali's attorneys for comment.
According to the FBI, the insurance industry consists of more than 7,000 companies that collect over $1 trillion in annual premiums.
Schemes similar to the one conducted by Godiali are prevalent.
In January, a total of 13 individuals were arrested for allegedly participating in a $100 million scheme involving health care fraud, money laundering and bribery—including a former New York Police Department officer.
In Florida, a doctor admitted to being the "mastermind" behind a $31.3 million insurance fraud scheme.
According to the Coalition Against Insurance Fraud, a total of 48 states have made insurance fraud a crime while about 78 percent of consumers express worry about being defrauded. Insurance fraud steals at least $80 billion annually from American consumers.
The coalition said there was $3.1 million worth of false and fraudulent healthcare fraud claims in 2020. Fraud occurs in about 10 percent of property-casualty insurance losses, it added, while Medicare fraud is estimated to cost $60 billion each year.