This Doctor Had Measles as a Child. Now He Won't Let Anti-Vaxxers' Children in His Office
After he watched children become sick with horrifying diseases such as measles at the start of his career in the early 1980s, Dr. Albert Karam, a Texas pediatrician, said he never wanted to see another child struck by an immunizable disease again. That is why the North Dallas doctor has banned unvaccinated patients from his office.
He told Newsweek that coming down with measles as a child in the 1960s before a vaccine was widely available also contributed to his decision to enforce his tough policy, which recently made local news. His mother, now 91, still vividly recalls how scared she felt when her 4-year-old fell ill with the highly contagious virus that was killing an estimated 4 million people a year at the time.
"It was misery. I cried when the lights were turned on. I had black marks on my arms," said Karam, recalling how his skin hemorrhaged.
After health officials pushed for all children to be given two doses of the measles vaccine in 1989, the disease—whose complications include pneumonia, encephalitis, deafness and intellectual disabilities—was declared eliminated in the U.S. by 2000.
But vaccine hesitancy has caused rates to climb once again. Partly to blame is the anti-vaccine movement, which spreads false information on social media, including the repeatedly debunked claim that the measles, mumps and rubella shot has been linked to autism.
"This is demonstrably and factually false," stressed Karam. Earlier this month, yet another study confirmed the shot does not cause the developmental disorder.
But the damage has been done, and Karam is among the health professionals who must deal with measles outbreaks in pockets of New York, Washington, Texas, Illinois and California.
Confirmed instances have climbed from 86 in 2016 to 120 in 2017 to 372 last year. Since the start of 2019, as many as 228 cases have already been reported, according to the Centers for Disease Control and Prevention. In Texas, where Karam has his office northwest of Dallas, some 11 cases have been diagnosed.
One expert recently told Newsweek that 2019 could be the worst year for measles since 1989, and so concerned was the World Health Organization that it named vaccine hesitancy as one of the major global threats to health this year.
That's because the fewer people who get vaccinated, the weaker herd immunity becomes. Herd immunity—in which the vast majority of people have been vaccinated against an infectious disease—explains how a population protects itself against it.
Vaccines not only protect the individuals who receive them but also the most vulnerable around them who can't receive vaccinations because their immune systems are too weak, such as newborn babies and children with cancer. But for herd immunity to work, at least 90 to 95 percent of the population must have up-to-date vaccines.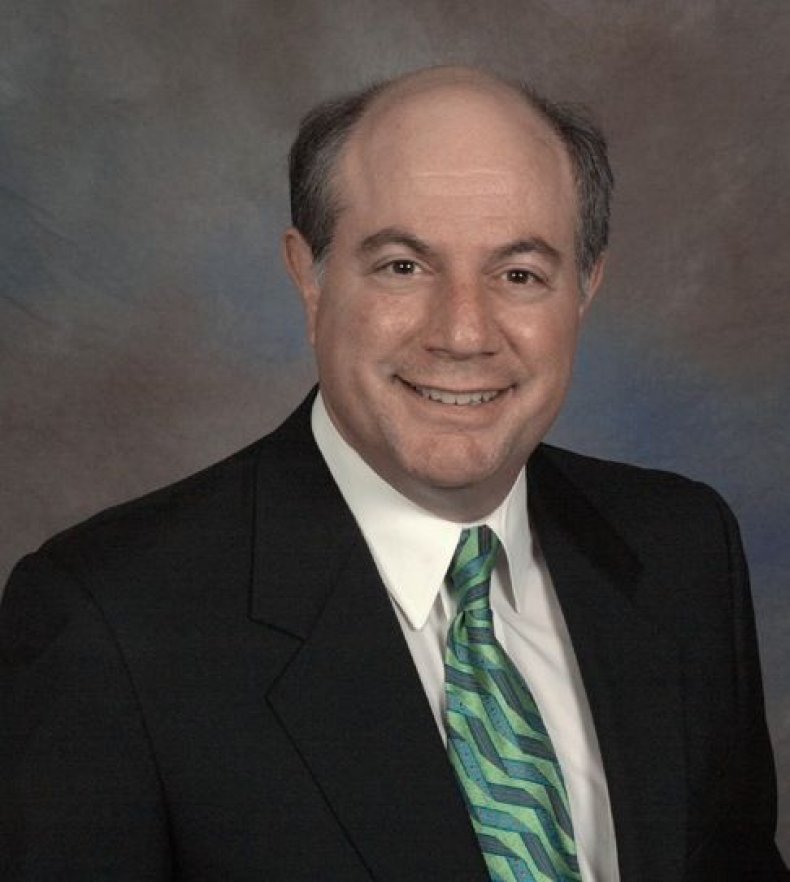 "I'm concerned that it will take the death of a child to convince some people," said Karam, pointing to tragic cases in Europe last year where 72 children and adults died.
"[The deaths were] tragic and preventable. And who suffers the most? The innocent kids, because of poor decisions on the part of the parents who have chosen to follow an erroneous, false path."
Acutely aware of the power of herd immunity and the suffering caused by vaccine-preventable conditions, Karam first introduced his no anti-vaxxers policy in the mid-1980s when he set up his practice.
In 2016, the American Academy of Pediatrics adopted a similar approach, advising doctors to dismiss patients who reject vaccinating their children after attempts at counseling families have failed, a spokesperson told Newsweek.
"I could not afford to have contagious children in my waiting room infecting others with vaccine preventable disease, when in my office were children too young to get vaccinated or ill with either congenital immunity defects or on medications that made them vulnerable," Karam says. "I owe a duty to my other patients to protect them also."
There's just one exception to the rule: Unvaccinated patients who are at his office to be immunized. "I will allow unvaccinated to be in my practice but only if an agreed upon schedule to my satisfaction is followed to the letter, and they cannot show up sick or ill in my office," he explained.
Asked whether he was concerned his rule may make vaccine-hesitant parents feel isolated, he hits back: "I am not the one isolating the vaccine refuser; they are.
"The solution is easy, if they don't want to be isolated, get the jabs! I'm here every work day, seeing patients and treating disease. The parents are making an uninformed, poor choice in not immunizing, and that comes with consequences."
And while a physician is within their rights to flout the AAP's advice, they must be prepared to deal with the possible consequences, Karam warned.
"[The physician] must be willing to handle the issue of contagious diseases that are vaccine preventable being spread in the office, the fallout from that, and must assume care of these kids should hospitalization be needed, both for the index case and any other contacts. Are they willing to take that chance and assume a huge responsibility because of a parent's misguided decision?"
As a result of his actions, Karam said parents have told him time and time again they choose his office because they know their children will be safe.