Doctor With Hidden Camera in Bathroom Accused of Sexually Assaulting Boys
A doctor in Pennsylvania is facing multiple charges including rape, sexual assault, and invasion of privacy after a hidden camera was found inside his home.
Justin Rutherford, 32, is alleged to have been in possession of thousands of videos and images which he recorded in the bathroom of his home in Amity Township, including some which were of six children and two adults who were either using the toilet or in the shower.
Rutherford is also suspected of sexually assaulting two juvenile boys, according to a statement seen by Newsweek.
Berks County District Attorney John Adams said the investigation into the doctor was launched in July after a child of one of the suspect's friends noticed something strange in his bathroom.
The boy said he found a "black cube" with a faint blue light plugged into an outlet in the second-floor bathroom.
The boy then took pictures of the device to show his mother, who told him to take it from the outlet, believing it may be a camera. The mother called the police and caseworkers with Berks County Children and Youth Services spoke to Rutherford and his wife, who denied knowledge of the recording device.
"The Berks County District Attorney's Digital Forensics Lab conducted this examination, which yielded approximately 2,822 videos and 1,400 pictures, dating back to 2018," prosecutors said in a statement to Newsweek.
"There were numerous videos which captured unsuspecting guests and family members in various states of undress, while utilizing the second-floor bathroom."
The camera appeared to be motion-activated, but did not record sound. Prosecutors said it appeared to have the capability of being viewed live through an application, and potentially downloaded to a cellphone.
Adams said after denying the existence of the camera, Rutherford left the country during the investigation, reported WPVI.
Police also spoke to two young boys as part of the investigation. One claimed that in May, Rutherford had plied him with alcohol and marijuana until he became intoxicated and fell asleep, at which point the 32-year-old allegedly sexually assaulted him.
Another boy, now aged 16, also told detectives that Rutherford allegedly sexually abused him from the age of 11 up until July.
Rutherford was arrested at Washington Dulles International Airport in Virginia on Saturday and is awaiting extradition back to Pennsylvania.
Court records show that Rutherford is facing at least 45 charges, including involuntary deviate sexual intercourse, indecent assault, possession of child pornography, endangering the welfare of children, corruption of minors and criminal use of communication facility.
Smith said the allegations do not relate to his time as a doctor at Tower Health in Reading, Pennsylvania.
"The allegations that have led to these charges had nothing to do with his job as a physician," Adams told WFMZ. "All of the incidents in question were related to his private residence."
The DA's office said the investigation remains ongoing and detectives are attempting to identify additional victims who were captured in a state of undress by the camera inside the bathroom.
In a statement to Newsweek, Tower Health confirmed they are cooperating with authorities and Rutherford is no longer employed at the facility.
"We are aware of the charges filed by the District Attorney involving Justin Rutherford. We are cooperating fully with the authorities on this matter and are not able to comment on an ongoing investigation," a spokesperson said.
"Justin Rutherford's employment by Tower Health and his membership on the Tower Health medical staff has been terminated.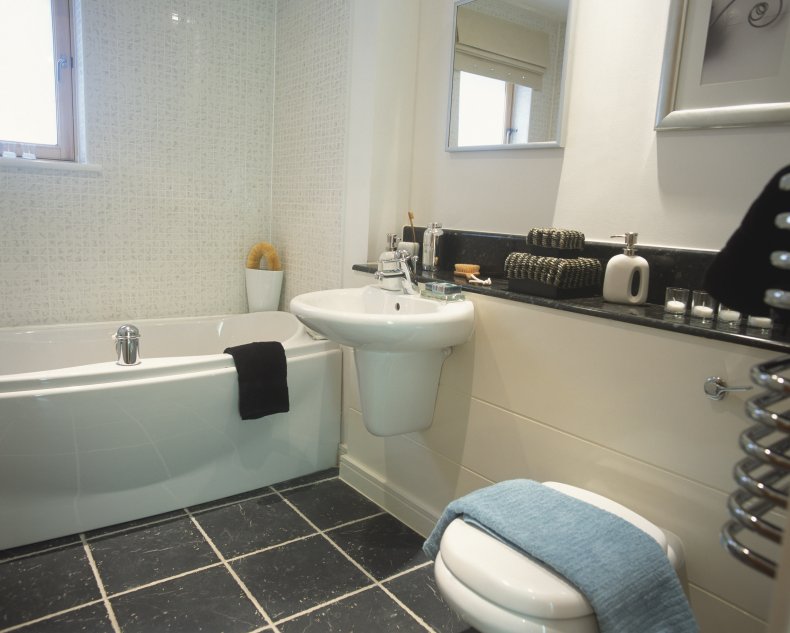 Update 10/06: This article has been updated with comment from Tower Health and more information regarding the investigation.