Kentucky School Shooting: Doctor Who Treated Students Says Politicians 'Will Do Nothing' to Stop Next Attack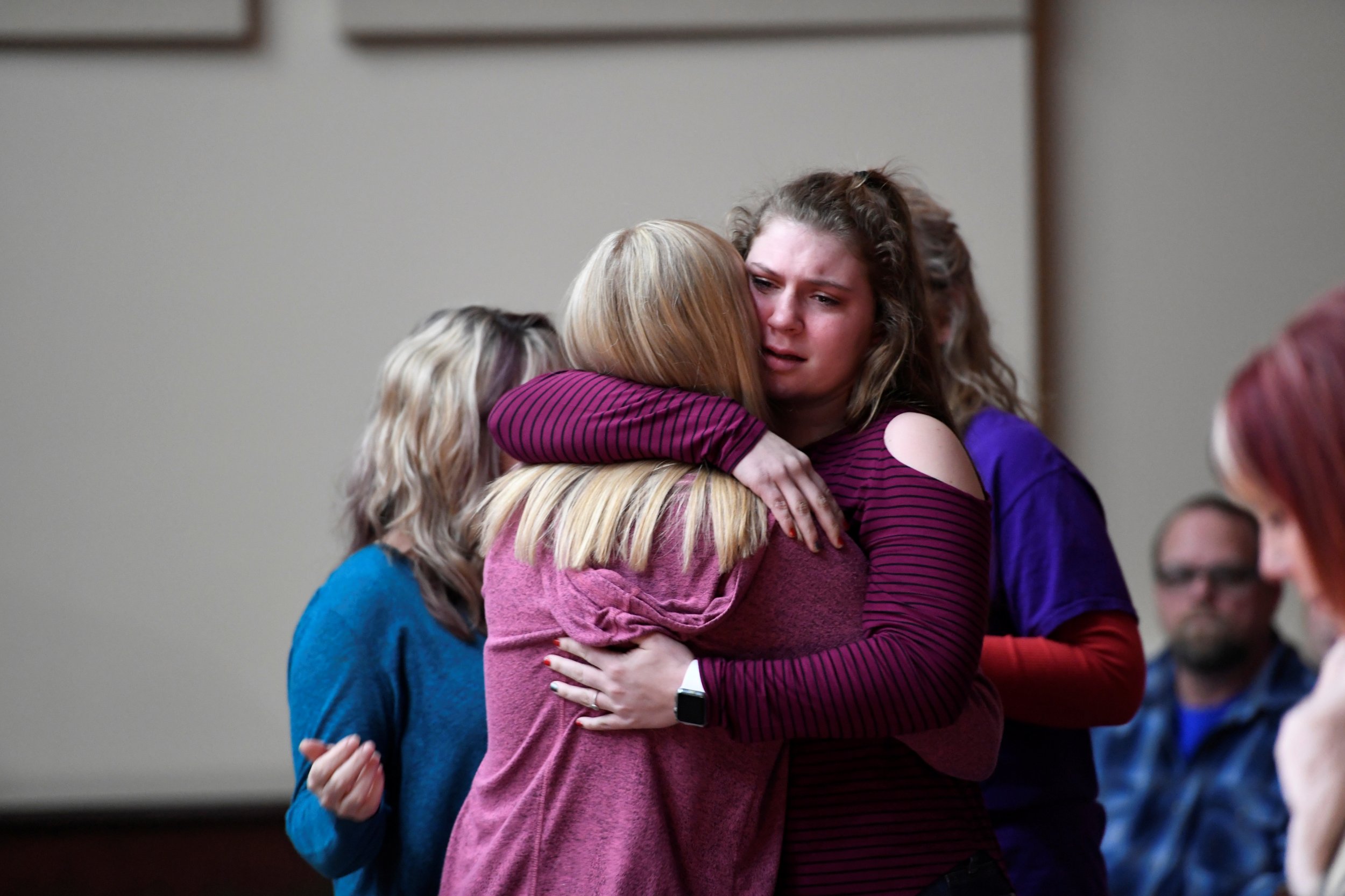 As wounded children from Marshall County High School were rolled into a trauma center Tuesday, Dr. Sterling Haring thought about his 5-year-old son who will start school soon. Haring saw one patient who looked like his brother, and maybe a bit like himself, too. He thought about the parents who sent their children to the Kentucky school Tuesday morning with no reason to think they could be murdered that day.
And he wondered if it's time for medical professionals like himself to speak up in the national debate about gun violence.
"You don't suffer some of the wounds these patients suffered and just move on with life. They will have this for the rest of their lives," Haring, who works at the Vanderbilt University Medical Center in Nashville, Tennessee, told Newsweek Wednesday.
"I can't go into details, but there are wounds that have changed their lives. Their life as they knew it is now completely over. Some people lost their children. A punishment for going to school that day. Other people, their children may survive, but they are not going to bounce back psychologically or physically."
Haring, 33, helped treat several victims from the shooting at the Benton, Kentucky high school that left two 15-year-old students—Bailey Holt and Preston Cope—dead. Eighteen others were injured. Police said a student, who was 15 and armed with a handgun, opened fire near the start of the school day. It became the 11th school-related shooting in the first 25 days of 2018.
Treating gunshot wounds is normal for medical professionals. In addition to the six people treated at the Vanderbilt Medical Center after the school shooting, there were multiple other unrelated gunshot victims at the hospital that day. But Haring said this attack took a personal toll on him because he has seen what politicians do after these deadly shootings: Nothing.
"It hit me, 'It's just going to be thoughts and prayers,'" Haring told Newsweek. "It just made me sick, physically ill. True story, I honestly looked around for a trashcan because I thought I would be sick."
Related: Kentucky High School Shooting Live Updates at Marshall County High School in Benton
More than 80 percent of Americans support stronger background checks for firearms, with no difference between gun owners and non-owners, an assistant professor for The Center for Gun Policy and Research Cassandra Crifasi told Newsweek. Nonetheless, zero pieces of national gun-control legislation have passed to prevent school massacres, even after they became a grim national trend.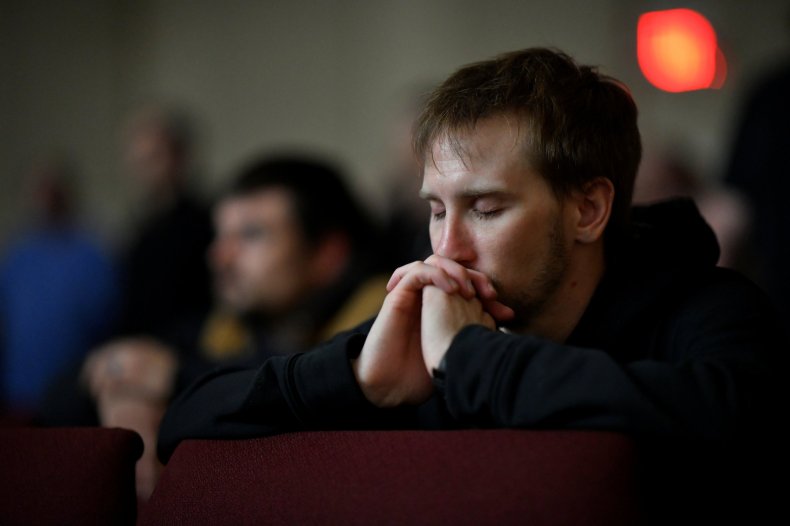 Haring is a doctoral student at Johns Hopkins University and works in public health policy surrounding the opioid crisis and traumatic brain injuries. He believes that doctors are duty-bound to discuss their experiences in the emergency room and use that background to educate policy creators.
"Everyone will read the news and know what happened," he told Newsweek. "But it seems to me that doctors should be saying something. It seems to me that the people who were there and saw the devastation that came to these kids and their families have an obligation to say something. We absolutely should keep private information private. But we absolutely should share the lessons that we've learned."
At the end of his shift, Haring walked outside to his car, he said. It was a chilly night in Nashville. He turned on the defroster and began to sob.
Shortly afterward, still sitting in his car, he posted on Twitter, "Today, I cared for victims of Kentucky School Shooting as they arrived via helicopter. They looked like my kids and yours. All I could think about was the Thoughts And Prayers that would be tweeted from politicians who will do nothing to stop the next one. I've never felt so sick."
Haring said he owns guns, which he keeps locked in a safe, and supports universal background checks.
"It may not work every time, but it will work some of the time, and if it prevents one more child from rolling into the ER then it's worth it," he said.
On Wednesday, White House Press Secretary Sarah Huckabee Sanders addressed the school shooting while sidestepping direct questions about policy. She told reporters that students fearing for their lives while trying to get an education is "unacceptable," but placed the burden on other government agencies.
"The president has been very clear and instructed the top law enforcement agency in this country to crack down on crime and to do everything they can to prevent these kinds of things," Sanders said.
Around the same time, Trump addressed the Kentucky shooting on Twitter after remaining silent about it for more than 24 hours. It turns out Haring correctly predicted what he would say.
"My thoughts and prayers are with Bailey Holt, Preston Cope, their families, and all of the wounded victims who are in recovery. We are with you!" the president said.