Doctor in Middle of Battle to Prescribe Ivermectin for COVID Patients Resigns as Professor
A doctor who sued a hospital in an effort to prescribe ivermectin for COVID-19 treatment announced Tuesday he had resigned from his position at a Virginia medical school.
Dr. Paul Marik worked at Eastern Virginia Medical School (EVMS) since 2009, where he held the positions of professor of medicine and chief of pulmonary and critical care medicine. He also had privileges in the intensive care unit at Virginia's Sentara Norfolk General Hospital.
Marik announced his resignation from the school in a Tuesday news release put out by the Front Line COVID-19 Critical Care Alliance (FLCCCA). Marik said in the statement, "This was not an easy decision to make, but I felt it was time to focus my attention and energy to other interests in both academia and public health."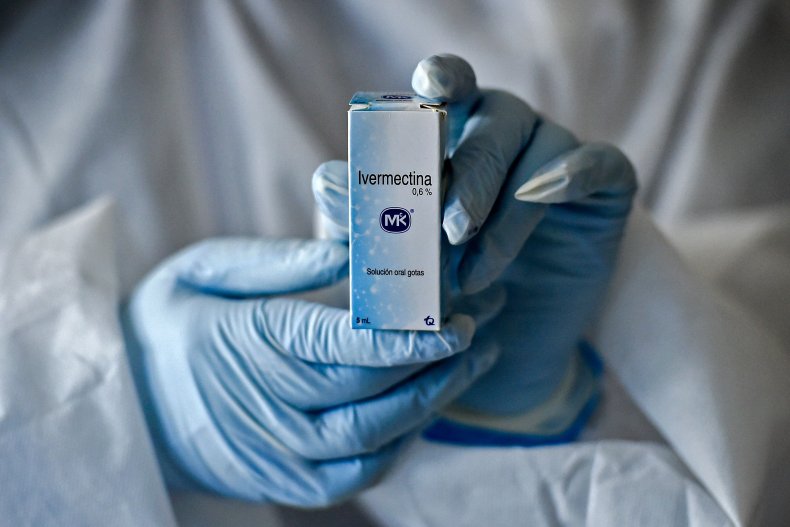 He said he is "looking forward to this next chapter in my career and continuing to make a difference in the world of medicine," according to the statement from FLCCCA, an organization of critical care specialists he co-founded during the start of the coronavirus pandemic.
Contacted by Newsweek, a school spokesperson said the doctor had left at the end of the year, adding, "Dr. Marik resigned his position at EVMS effective December 31 to pursue other interests."
Stepping away from the school will allow Marik to "dedicate more time to multiple causes," including his work at FLCCCA, according to the news release.
"A pioneer in the practice of critical care, Dr. Marik is responsible for developing several protocols that have been used around the world to save the lives of countless people," said FLCCCA, which has published articles in support of using ivermectin for COVID-19, in the release.
In recent months, Marik has been involved in a legal dispute with Sentara Healthcare over the use of ivermectin.
Sentara and other local health systems have banned ivermectin, an anti-parasitic drug some health care professionals say can help treat COVID-19, despite warnings from agencies like the Food and Drug Administration and the National Institutes of Health that it is unauthorized for use in COVID patients.
Sentara had previously said Marik could recommend the medication for COVID-19 treatment but added that he could not force a hospital to provide a drug the hospital thinks is unsafe and dangerous.
Marik sued Sentara in November to allow him to prescribe ivermectin to patients. The Norfolk hospital suspended him from working at the hospital for two weeks the day before a court decided it would not force Sentara to allow Marik the ability to prescribe ivermectin to patients.
On December 6, Marik filed an appeal against Sentara over the court's November verdict. A Sentara spokesperson said that Marik was never employed by Sentara Healthcare and would not comment on the ongoing court case between the two parties, according to WAVY-TV.
Newsweek contacted Sentara Healthcare and Marik for comment but did not hear back from either before publication.