Doctor at New York City Hospital Suspended for Alleged White Supremacy Views and Affiliations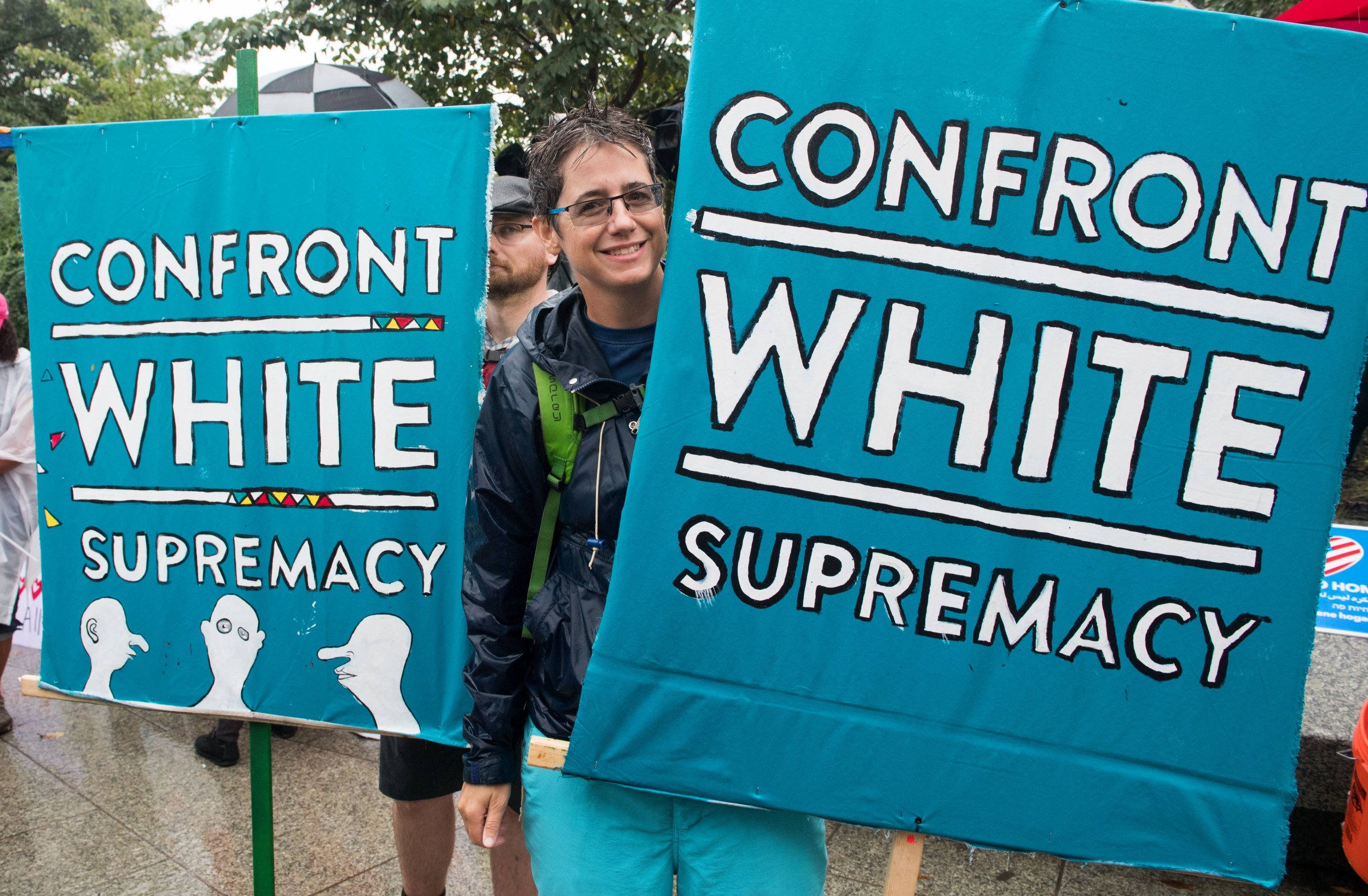 A radiologist at a hospital in New York City is on suspension amid allegations that he is a white supremacist. The claims first surfaced in a now-deleted post on Medium shared by anti-fascists in New York.
The article accused Dr. Dov Bechhofer, 27, of being friends with white supremacist authors on social media, writing racist and xenophobic comments on the far-right website Counter-Currents, and running a Facebook page for a eugenics conference attended by neo-Nazis.
Bechhofer is a resident radiologist at the Montefiore Medical Center's Moses Campus in the Bronx. He told The Gothamist he could not discuss the allegations. He did not reply to a request by Newsweek for comment.
"As soon as we learned of the Medium.com article, the employee was placed off duty pending the results of a thorough investigation," a spokeswoman for Montefiore told Newsweek in an emailed statement.
"The views expressed in the article are in no way reflective of Montefiore, our mission, how we conduct ourselves, or the care we deliver each day.
"Montefiore was founded on our commitment to healthcare as a basic human right, and we deliver the highest level of care to everyone who comes through our doors, regardless of social or economic status, ethnicity, race or religion.
"Having all backgrounds, beliefs and diversity embodied in our patients, employees and neighbors is intrinsic to who we are, and allows us to thrive as an institution."
Among the comments attributed to Bechhofer was: "Do I despise Blacks like [Colin] Kaepernick for milking the White cow despite the fact that he, his race, and all others are already in such objective debt to Whites? Absolutely."
Another read: "The West has no use for [Muslims], and they'll be just fine when they go home."
He also allegedly called for armed militias on the southern border "with orders to shoot illegals."
There are expressions of support for a white ethnostate: "I've written in previous comments that in White ethnostates (which I hope to see materialize ASAP)...Garden-variety 'conservatives' need to be made to understand that the age of racial neutrality is over."
The author of the Medium article, whose identity is unknown, lays out how they connected Bechhofer to the comments made by a user called "Dov." They draw on similarities between Bechhofer's Facebook page and comments made by "Dov" about what he likes, who he associates with, and the work he does.
They also believe "Dov" is Jewish—as is Bechhofer, reportedly the son of a rabbi—despite making a number of anti-Semitic comments.
"I've had it in my head to write a little something called 'A Jewish Defense of Anti-Semitism,' but it's been slipping my mind," the user "Dov" once wrote.
"In short, the vocal majority of Jews act so irritatingly and display such reprehensible attitudes — publicly and privately — that I'd rather see a 'tempered' anti-Semitism now than see Jewish perfidy continue without consequence until, as Johnny Cash might say, the man comes around. Because he will.
"As I frequently tell Jewish acquaintances, if there is another Holocaust, it will be entirely of their doing (I don't get too into the genesis of the first one… I once tried, but mouths fell open and I was practically kicked out of the apartment)."
Update:
An email address listed as belonging to Dov Bechhofer in the Medium post replied to a request for a statement, purporting to be from the doctor, sent to Newsweek at 11:16 a.m. on July 26. The statement is reproduced in full below:
"I am ashamed of the hurtful, unjustifiable words that I posted online that showed callous disregard toward certain minority groups and am deeply sorry for these transgressions.

"The posts do not reflect how I was raised or how I actually treat others. I will continue to struggle to understand what brought me to write them. In short, it started with scared curiosity about what was being said on these forums about Jews. But after spending some time in this toxic corner of the Internet, I eventually became numb to the ugliness of that hateful echo chamber and began participating in the dialogue.

"I am filled with remorse and take full responsibility for my actions, which will long be an embarrassment to my family, friends, colleagues, and community.

"Today, I'm at the beginning of a process to make amends for my behavior and am committed to working on my personal flaws. I am actively seeking long-term professional help to deal with these issues, which must be confronted honestly and completely.

"I denounce all forms of bigotry and violence directed at any ethnic, racial or religious group as well as those who are targeted for their sexual orientation.

"While I have much soul-searching and work to do on myself, I intend to take actions for the rest of my life that promote the dignity of all humanity."