Doctor Remembers Treating Suspected Tree of Life Synagogue Shooter a Year Later: 'A Lot of Mixed Emotions'
Nearly a year after a shooter killed 11 people at the Tree of Life synagogue in Pittsburgh on October 27, 2018, a doctor recalled treating the suspect in an interview with CBS Pittsburgh.
Dr. Jeffrey Cohen, the president of Allegheny General Hospital, lived across the street from the synagogue. When asked about treating Robert Bowers, the accused shooter, Cohen said: "It's not easy. There's a lot of mixed emotions with it."
Cohen, who is Jewish, told CBS that he heard the shootings the morning it started. In addition to the gunshots, Cohen said, "You could hear him yell, 'We have to kill all the Jews,' and he said it again, when he got off the ambulance at AGH."
Cohen said that many Jewish doctors assisted in the suspect's treatment. He said that his interaction with Bowers was brief but routine. "I just asked him if he was in pain, and if he was being treated okay. His answer was 'yes.' I said, 'Thank you,' and I left." He also mentioned that he didn't ask why the suspect committed this crime, because he "didn't think it was appropriate."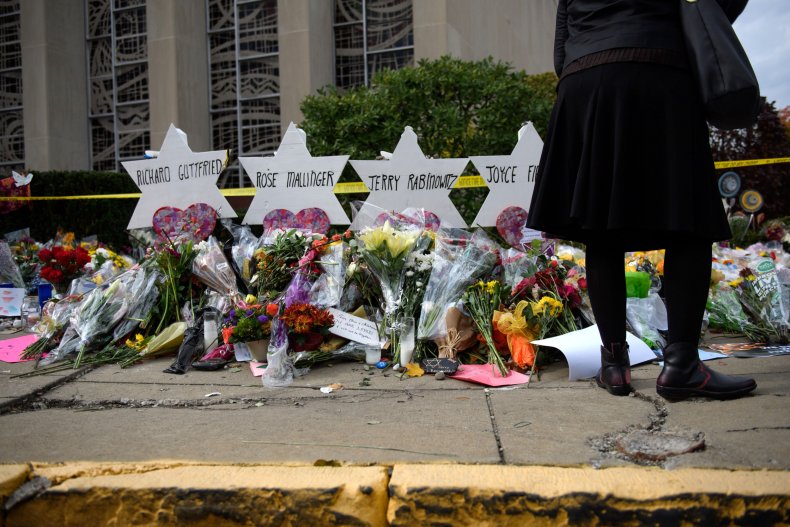 Additionally, Cohen highlighted how normal the suspect seemed. "He's just a guy. I've taken care of a lot of guys that look like him."
"He wasn't the face of evil incarnate. It wasn't the devil," Cohen also said, noting, "You wouldn't be able to pick him out of a lineup."
When discussing the "mixed emotions" of treating Bowers, the doctor told CBS, "It's not easy." But also said: "Our job is not to judge. Our job is to help."
In the year since the shooting, prosecutors have called for the death penalty against Bowers. Cohen did not comment on what should happen to the accused shooter, but congregations at Tree of Life have opposed the death penalty for Bowers, calling it an "outmoded kind of punishment."
The shooting has caused many in the community to call for stricter gun regulations. At a memorial service for the victims of the shooting, many chanted, "vote, vote," calling for politicians and voters to act in response to the shooting.
President Donald Trump visited Pittsburgh on Wednesday, ahead of the one year anniversary of the shooting. The president was met with protests with banners that read, "Trump endangers Jews." Protesters felt that Trump's "ugly rhetoric" enabled white nationalists and inspired acts of violence, as indicated by the tragedy in Pittsburgh.