'Doctor Strange 2': When 'Multiverse of Madness' Will Be Streaming
Doctor Strange in the Multiverse of Madness may have only just left theaters, but the movie is set to come to Disney+ this June.
Marvel films have recently come to Disney+ within two or three months, but Doctor Strange 2 is coming to the streamer a little quicker than that, allowing Marvel Cinematic Universe (MCU) fans to rewatch the latest chapter before the release of Thor: Love and Thunder.
Multiverse of Madness features plenty of plotpoints that looks to be crucial for what is coming up in the MCU, so fans may want to have another look at it when it is streaming. Plus, Disney+ allows you pause and see all of the universes Doctor Strange (played by Benedict Cumberbatch) and America Chavez (Xochitl Gomez) find themselves in during their fall through the multiverse.
Disney+ subscribers who want to watch (or rewatch) Multiverse of Madness as soon as it's released on streaming can read on to find its exact release date and time.
Doctor Strange in the Multiverse of Madness release date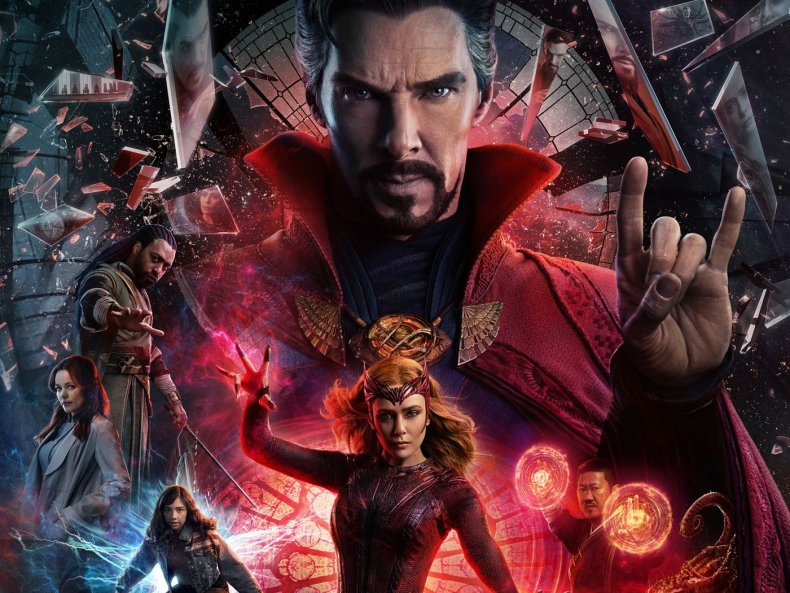 The Doctor Strange in the Multiverse of Madness streaming release date is set for this Wednesday – 47 days after the movie came to theaters.
This comes after Disney experimented with the length between its Marvel films coming to theaters and to streaming. Now, however, the streaming platform seemed to have settled on around 45 days – which is quickly becoming an industry standard thanks to HBO Max and Paramount+ also having the same theatrical window.
As the Doctor Strange sequel is a Marvel film, and Marvel is owned by Disney, the film will be a Disney+ exclusive around the world. Though that is the only streaming service that will have the film, it should also soon be able to buy and rent on video-on-demand stores like Amazon and Google Play.
As for a Blu-ray release, that is currently scheduled for July 26. This release will include at least three deleted scenes, including two featuring more of Pizza Poppa, the character played in the film by Bruce Campbell, a long-term muse of Multiverse of Madness director Sam Raimi.
What time will Multiverse of Madness be streaming?
As with the majority of Disney+ releases, Multiverse of Madness will be available from 3 a.m. ET / midnight PT.
When it is available in your country or territory will depend on your time zone. ET is currently four hours behind GMT / UTC, while PT is seven hours behind.
Meanwhile, this Wednesday is looking to be a busy day for Disney+. At the same time that it releases Doctor Strange in the Multiverse of Madness, the platform is also set to air the finale of Obi-Wan Kenobi. That day will also see Episode 3 of the latest MCU show Ms. Marvel come out.