'Doctor Strange' Director Won't Be Back For 'Snowpiercer' Reshoots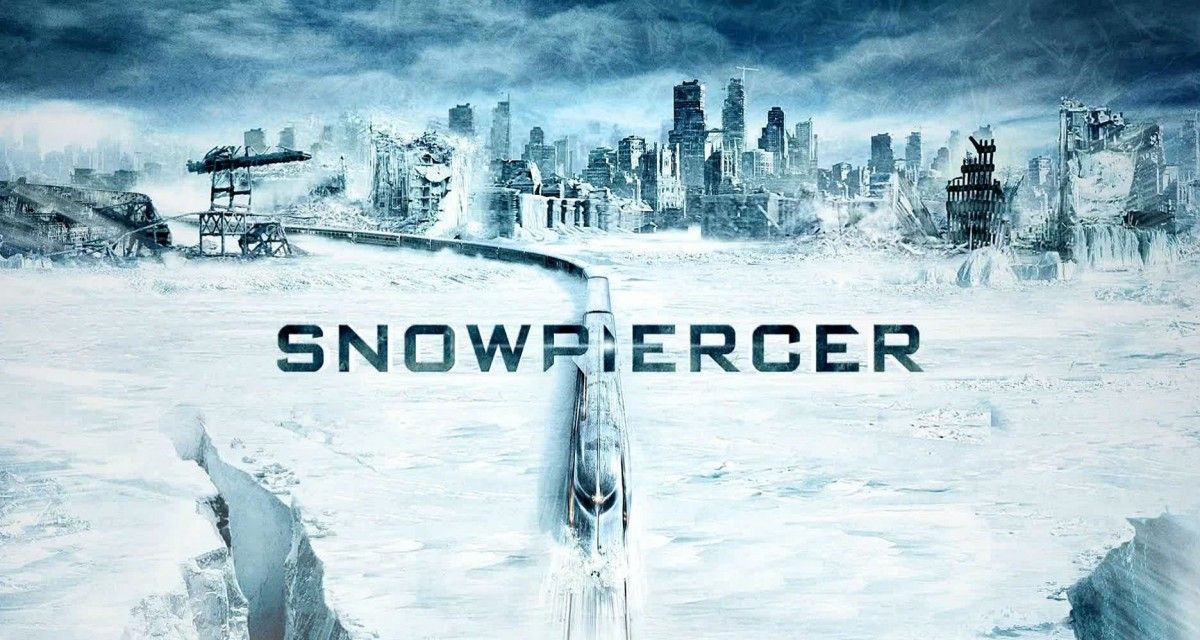 Scott Derrickson, pilot director for TNT's upcoming sci-fi scripted drama Snowpiercer and director of Doctor Strange, will not be returning for reshoots. On Twitter, he explained the suitation boiled down to his disagreement with the new showrunner's "radically different vision."
Derrickson, who directed Doctor Strange and The Day the Earth Stood Still, chose not to move forward with directing on Hulu's Locke and Key in order to direct Snowpiercer after conflicts between the two pilots' production schedules.
"Your cut from @Josh_Friedman's script was astonishing," tweeted Logan and Blade Runner 2049 screenwriter Michael Green in response. "A network that unraveled a vision so powerful will not go far."
Former showrunner Josh Friedman developed Snowpiercer based on the 2013 Korean feature film version by South Korean director Bong Joon-Ho (Mother, Okja) starring Chris Evans and Tilda Swinton. The movie is based on French graphic novel Le Transperceneige about a train that perpetually circles the globe, housing the last survivors of a climate-change apocalypse.
Friedman also penned the Snowpiercer pilot script, but Snowpiercer was picked up to series in January without Friedman, who claimed he was pushed out by TNT due to his lack of "compliance."
Back in May, Friedman slammed new showrunner and Orphan Black co-creator Graeme Manson for what he saw as a severe breach of etiquette in not reaching out to him.
"If you're asked to rewrite someone or take over their show it seems like good sense and good karma to reach out to that person first and a) find out what the circumstances of their departure are and b) thank them for doing the work you'll be profiting from," he tweeted.
"You should buy that person a nice meal or a bottle of alcohol if they're up for it," Friedman added. "Your money was earmarked for them at one time. And more than likely, what may be a good job for you was a passion project for them. Put another way: if you were to take over a show I'd originated and worked on for two years and didn't reach out to me before taking the job you're either an idiot, a coward, or a vichy motherfucker."
In an extended Twitter thread, filmmaker Lexi Alexander mourned the loss of Derrickson and Friedman and the vision of inclusivity they had for Snowpiercer both behind and in front of the camera.
"Not only was @Josh_Friedman's script unbelievably good and Scott ended up choosing to direct it because of that over the many movies he was offered...here are two white men who were so set on making this an inclusive show, they consulted me on everything from how to find queer writers without asking ppl what their sexual orientation is to who the best MENA actors are," she tweeted.
"And if their final ensemble cast was inclusive enough and on top of it they insisted I direct a couple of episodes. You know how many guys there are in Hollywood who believe inclusion is this important and who know that you shouldn't just take advantage of a WOC consulting you without hiring her? I know two. Both aren't doing 'Snowpiercer' anymore. Hollywood sucks."
Stars Jennifer Connelly and Daveed Diggs are still attached, but the project has no premiere date yet.