Doctor Strange in the Multiverse of Madness is the newest chapter in the Marvel Cinematic Universe (MCU) which follows the aftermath of the events in WandaVision, Loki and Spider-Man: No Way Home.
Benedict Cumberbatch's Doctor Stephen Strange is back to help fix the mess he made in Spider-Man as well as the chain of events Wanda Maximoff (Elizabeth Olsen) set off in her respective Disney+ show.
But Doctor Strange won't be fighting to solve the problem alone, as he will be joined by an array of new and familiar faces.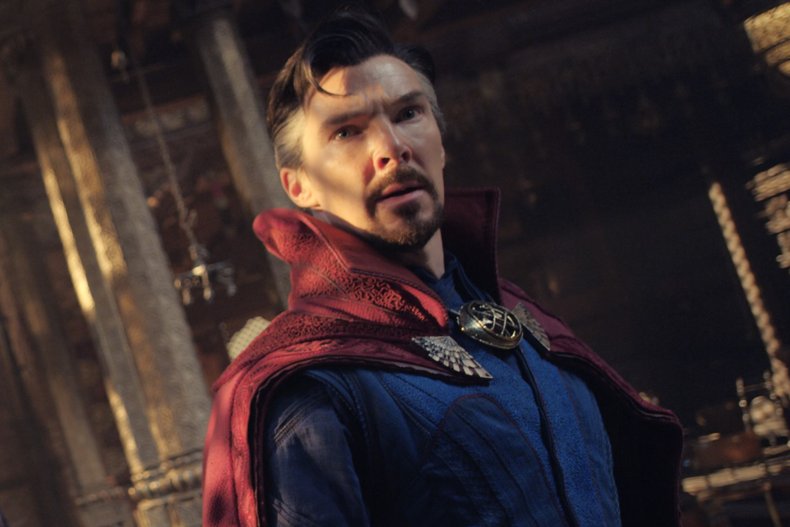 All the Returning Characters in 'Doctor Strange in the Multiverse of Madness'
Doctor Stephen Strange
As his name is in the title, there was no doubt that Cumberbatch's Doctor Strange would be back for another round.
The character is partially responsible for setting off the multiverse, though the events of Loki and WandaVision also contributed, after he tried to help Peter Parker (Tom Holland) make the world forget he is Spider-Man.
Strange's spell instead resulted in all characters who knew Spider-Man to enter the one universe, including Willem Dafoe's Green Goblin and other Peter Parkers played by Tobey Maguire and Andrew Garfield.
While he managed to undo the impact of the spell, the multiverse is still very much underway and so he has to do all he can to fix it.
Wanda Maximoff/The Scarlet Witch
Elizabeth Olsen is also returning as Wanda Maximoff, also known as The Scarlet Witch, who fully embraced her powers at the end of WandaVision.
The character is keen to find her children Billy (Julian Hilliard) and Tommy (Jett Klyne) in an alternate universe.
Wong
Benedict Wong's Wong is the hardest working Sorcerer Supreme there is, as the character has made an appearance in several MCU films leading up to Doctor Strange 2, including Shang-Chi and the Legend of the Ten Rings.
Baron Karl Mordo
Baron Karl Mordo, portrayed by Chiwetel Ejiofor, first appeared in Doctor Strange, and he will return once again in the Marvel hero's second film.
The trailer for the superhero flick suggested that Mordo will be on Doctor Strange's case after he used his powers for nefarious means, and will send him to the Illuminati to be judged.
Dr. Christine Palmer
The trailer for Doctor Strange 2 also confirmed that Rachel McAdams' Dr. Christine Palmer will also return to the MCU.
Palmer is Doctor Strange's first love, but from the looks of the teaser clip she appears to be getting ready to wed another man.
All the New Characters in 'Doctor Strange in the Multiverse of Madness'
America Chavez/Ms. America
Xochitl Gomez takes on the role of new MCU superhero America Chavez, also known as Ms. America.
The character first appeared in the Marvel Comics in Vengeance #1 in 2011, and her superpowers include superhuman strength, speed and the ability to fly.
Ms. America is also a member of the Young Avengers, a group of teen heroes much like the normal Avengers that include, amongst others, Spider-Man and Kate Bishop, who are already established in the MCU.
Charles Xavier/Professor X
When the first teaser trailer for Doctor Strange 2 was released Patrick Stewart's familiar lilt could be heard when Cumberbatch's hero was taken into custody to see the Illuminati.
At first, Stewart refused to confirm that he was appearing in the film and indeed no official announcement was made about him reprising his X-Men role of Charles Xavier, aka Professor X.
However, on March 1 Stewart confirmed to YouTuber Jake's Takes that he would indeed be returning to his iconic role.
He said: "I actually didn't recognize my own voice, it sounded different. Whether I had a cold or something at the time, I don't know.
"But I was astonished—and all they saw was the back of my shoulder and I think my earlobe, nothing else—that there would have been so many connections made. It pleased me."
Doctor Strange in the Multiverse of Madness will be released in theaters on Friday, May 6.