Doctor Tests Positive for Coronavirus Twice in Three Months After Treating Patients
A doctor reportedly tested positive for the novel coronavirus twice this year, after having treated COVID-19 patients at a hospital near Tel Aviv, Israel, for the duration of the global pandemic.
The doctor is employed at Ramat Gan's Sheba Medical Center, the largest hospital in Israel and the nation's first to confirm COVID-19 infections among patients in late February. News outlets that first reported the doctor's second positive test result did not disclose her identity, nor did Sheba Medical Center.
In comments to Newsweek, the hospital confirmed a health care professional on staff initially tested positive for COVID-19 in April during the height of the pandemic. Subsequent tests conducted over the months that followed yielded negative results, but another conducted in July returned positive again.
A Sheba Medical Center spokesperson said the hospital was "unaware of anyone" contracting the virus more than once. The hospital believes the doctor tested positive a second time due to "traces of the virus" still present in her system from the initial infection.
"According to the head of our Infectious Disease Unit, this is not an uncommon occurrence with some COVID-19 patients, where remnants of the virus cause ongoing problems. This is one of the mysteries of COVID-19 that is being researched, the spokesperson told Newsweek.
Sheba Medical Center reportedly admitted one patient who similarly tested positive for the respiratory illness a second time after previously receiving a negative result, according to the Times of Israel.
Reports of recurring positive tests are not unique to Israel. Health professionals in several countries, including South Korea, Canada and the U.S., have identified new COVID-19 infections in previously recovered patients over the past three months. The pattern raises questions about immunity and suggests antibodies developed in response to the virus may not necessarily protect the body from future infections—or, if they do, perhaps protection only lasts for a short period of time.
World Health Organization (WHO) officials discussed the relationship between antibodies and virus immunity during a press conference held July 13. Dr. Maria Van Kerkhove, an epidemiologist who serves as the health agency's technical COVID-19 lead, said research indicates that antibodies generated in response to SARS-Cov-2 "do mount some level" of immunity. SARS-Cov-2 is the virus that causes COVID-19.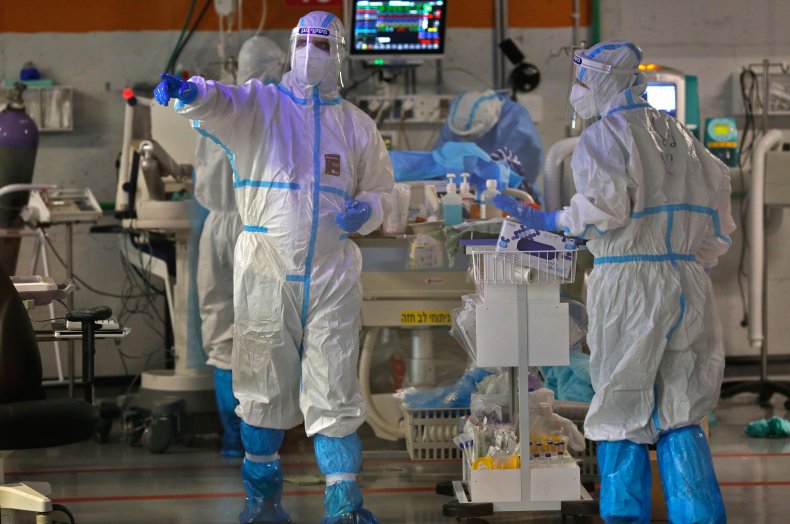 "What we don't know is how strong that protection is and for how long that protection will last," Kerkhove continued, referencing interim findings from studies currently underway to evaluate those variables.
"There are some initial studies out of three countries in Europe that are looking at antibody levels over time suggesting that they may wane after a couple of months," she said. "But again, that's early data and so we really need more studies to better understand this."
Preliminary results of one recent study, which assessed the impact of SARS-Cov-2 antibodies, indicated that protection against recurring infections may not last more than a few months. Its authors noted that further research over a longer period of time is necessary to determine the full extent of immunity.
This story was updated on Monday, July 20, to reflect comments from Sheba Medical Center.