Doctor Used His Own Sperm Instead of Anonymous Donor, Fertility Fraud Lawsuit Alleges
At nearly 40 years old, a woman learned she didn't share DNA with an anonymous donor, but was the biological daughter of the doctor her mother entrusted with her artificial insemination.
Dr. Michael Kiken fraudulently inseminated a woman with his own sperm instead of an anonymous donor, a lawsuit filed in California court on Wednesday alleges. As a result of the sperm switch, Katherine Richards' daughter, Julie Druyor, is a carrier for a rare genetic disorder known as Tay-Sachs.
Richards and her husband went to Kiken in 1978 after they were unable to conceive and were told that artificial insemination was their best chance of having children. They agreed to undergo the process and were told the sperm would come from a bank and be an anonymous donor.
Kiken also promised them the donor would be a medical student or intern, physically resemble and be of a similar ethnic background as Richards' husband, be in excellent health, have above average intelligence, share their Christian faith and be talented musically.
In 1980, Richards gave birth to Druyor, and it wasn't until she was given a 23AndMe DNA kit that they learned Kiken used his own sperm instead of a donor, the lawsuit said. When Druyor received her results, she found she had a half brother, whose mother also consulted Kiken for treatment, and was 50 percent Ashkenazi Jewish, which didn't align with the sperm donor her parents agreed to, and that she was a carrier for Tay Sachs.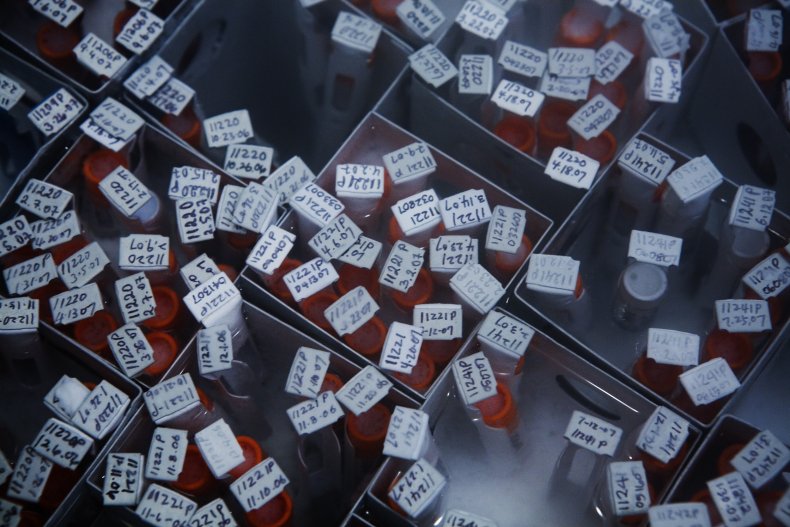 Tay-Sachs, a rare disorder, is passed from parents to children and can cause the person with it to lose muscle control, according to the Mayo Clinic. It can cause the person to become blind, paralyzed and eventually die. The risk of having Tay-Sachs increases in people with Ashkenazi Jewish ancestors.
After consulting with a genealogist, Druyor was able to trace her lineage to Kiken and the DNA she shares with Kiken's relatives are what genealogists would expect a child of Kiken's to share.
A year after Richards gave birth to Druyor, she and her husband returned to Kiken for help conceiving their son and were once again promised it would be the same anonymous donor used for their daughter's conception. A DNA test for her son showed Druyor was his full sibling, meaning the same donor sperm had to be used to conceive them both.
Newsweek was unable to locate Dr. Michael Kiken for comment on this story, and he has no lawyer on file in connection to the lawsuit.
Richards isn't the first woman to allege her doctor used his own sperm instead of a donor's and "fertility fraud" is specifically illegal in Texas, California and Indiana.
"Some people call this 'medical rape.' But regardless of the name, this heinous act is unethical, unacceptable, and illegal," the lawsuit stated.