'Doctor Who' Christmas Special 2017: How to Watch and What You Need to Know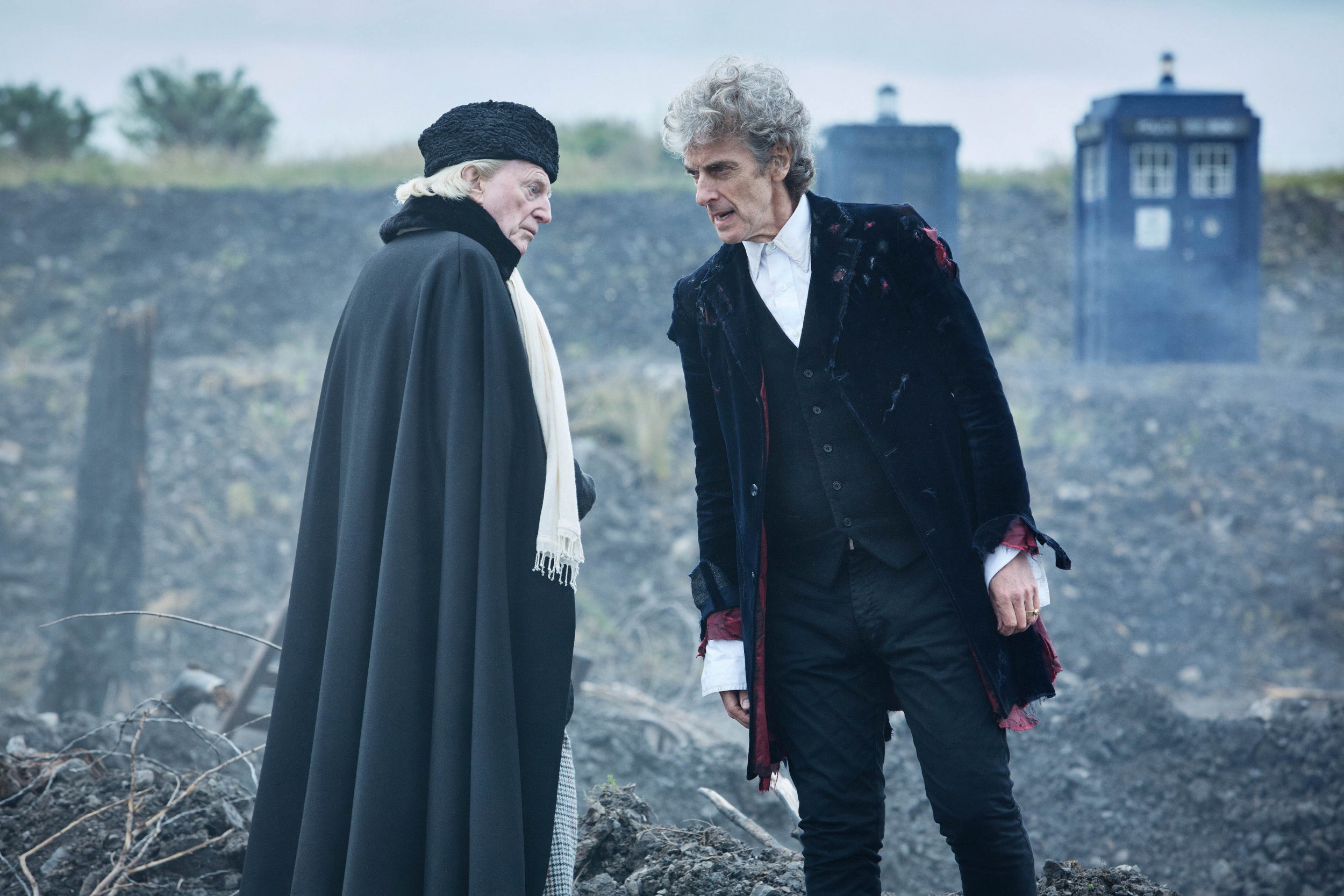 It's not truly Christmas without the Doctor.
The 2017 Doctor Who Christmas special is almost here, and it's going to be a very special special indeed. Titled "Twice Upon a Time," the episode will be Peter Capaldi's last appearance as the 12th Doctor and the first glimpse at the 13th Doctor, played by Jodie Whittaker—the first woman in the show's 50-plus year history to take on the leading role.
In other words, this episode is kind of big deal. Whittaker's introduction may even attract new fans to the episode—and if and when that does happen, they will be rather confused by the strange, sometimes complex world of Doctor Who.
Here's a quick guide for everything you need to know before diving into the 2017 Doctor Who Christmas special.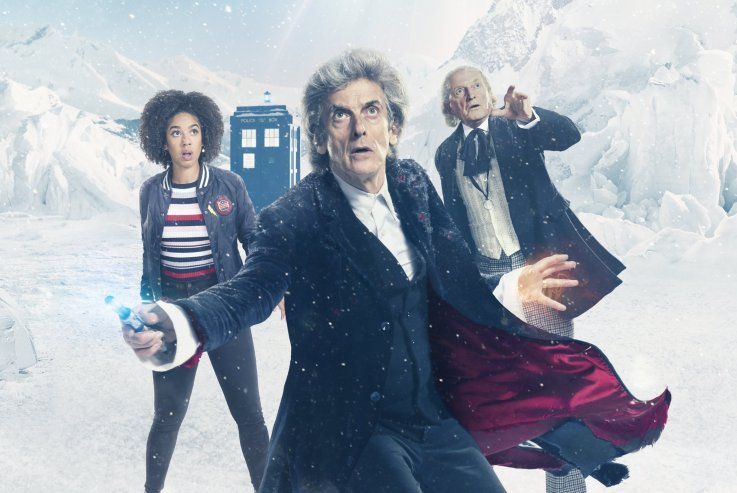 How to Watch
For Americans, the Christmas special will air Christmas day at 9 p.m. EST on BBC America. The special is 60 minutes and will be immediately followed by another special, "Doctor Who: Farewell to Peter Capaldi," featuring interviews and footage of Capaldi's run on Doctor Who. If your cable package includes BBC America, you can also sign in to stream the episode on the network's website.
For viewers in the U.K., the episode will air on BBC1 at 5:30 p.m, and will be available to stream shortly after on the BBC website.
If you don't have access to either of those channels, there is another streaming option. Sling Television offers a seven-day free trial, and it can get you access to BBC's live programming. Just don't forget to cancel your trial if you don't want to get charged $20.
People to Know
The 12th Doctor
In case you don't know, Doctor Who has managed to stay on the air for more than 50 years by periodically replacing its lead character, the Doctor. (Do not call him Doctor Who.) The Doctor is an alien—a Time Lord—who is able to "regenerate" into a new body (and new actor) when he dies. That's what will happen to Capaldi, who is the 12th actor to star in the role. He'll die and then regenerate into...
The 13th Doctor
You'll likely only see her for a brief moment at the very end of the episode, but it will be Whittaker's debut as the 13th Doctor and the first-ever woman Doctor. It had been previously established in Doctor Who canon that a Time Lord can only regenerate 12 times—but that plot obstacle was finally undone in a 2013 episode, giving the Doctor a new cycle of regenerations. Whittaker will return as the Doctor in Season 11.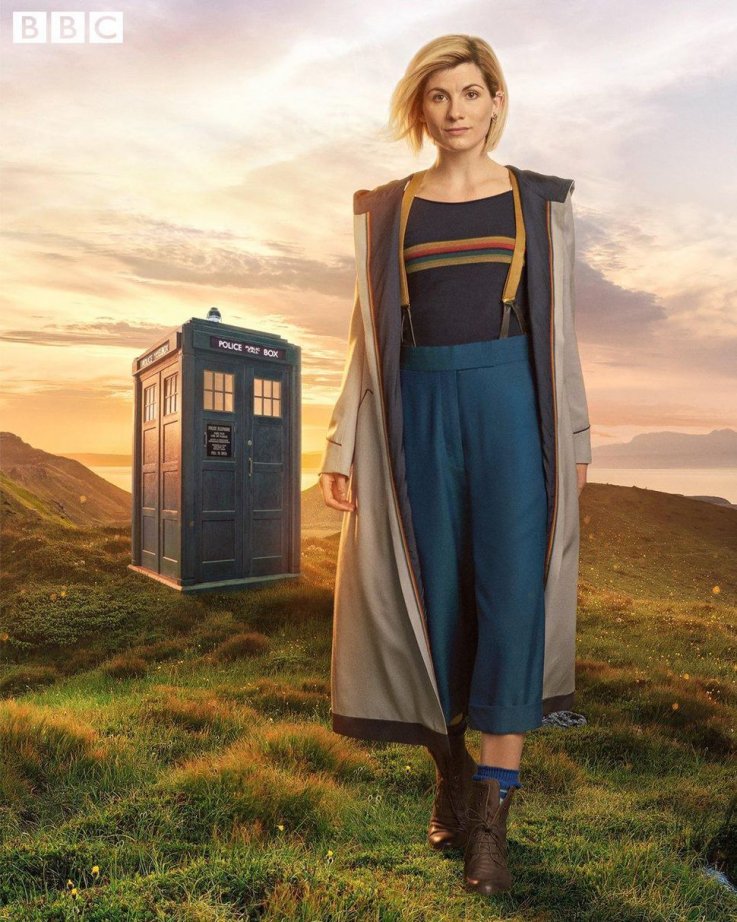 The First Doctor
This particular Christmas special, "Twice Upon a Time," features another reincarnation of the Doctor: the First Doctor. (The Doctor is a time traveler, did we mention?) David Bradley will portray the First Doctor, though the character was originally played by William Hartnell from 1963 to 1966. Hartnell died in 1975. The First Doctor also appeared in the 1983 special The Five Doctors, played by actor Richard Hurndall—who died in 1984. Bradley played the First Doctor in a 50th anniversary special in 2013.
Be aware that the Doctor's personality changes with each incarnation. The First Doctor was known to be abrasive and patronizing—though he loved granddaughter Susan Foreman dearly.
Bill Potts
Part of the mythology of Doctor Who is that the Doctor travels through space and time with a human companion. Right now, that's Bill, played by actress Pearl Mackie. She met the Doctor when she was a young girl and began traveling with the him after his former companion, Clara Oswald, died in Season 9.
Steven Moffat
This is not a character in the series, but the real-life Doctor Who showrunner. (He also oversees BBC's Sherlock.) You'll want to remember his name, if only because he's stepping down from his seven-year run as head writer after this episode—something many fans are looking forward to.
Plot to Know
If you didn't catch the last episode of Season 10, "The Doctor Falls," there's something you should know: The Doctor is dead. It was a whole complicated thing, but basically, he blew himself up to prevent the Cybermen (evil androids) from destroying an innocent village. His companion Bill and her girlfriend Heather brought the Doctor's body back to his spaceship (the TARDIS), and the last thing audiences saw was the regeneration process beginning. Follow all that?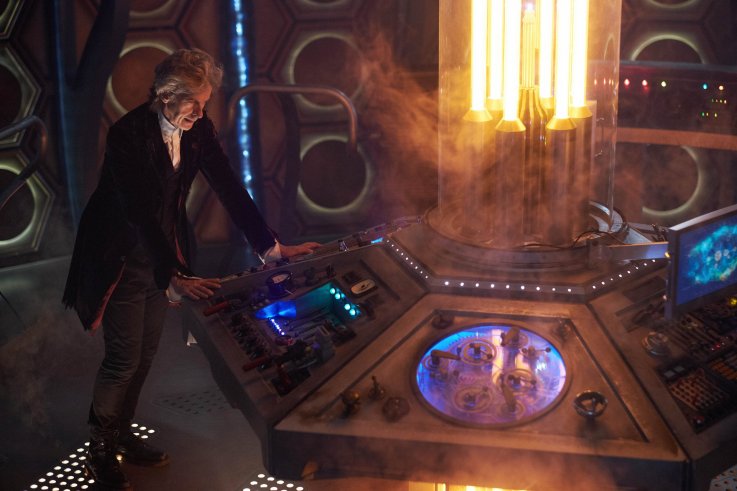 As for the Christmas special, the official synopsis describes "two Doctors stranded in an Arctic snowscape, refusing to face regeneration." Fans are guessing that means the Doctor will be in some sort of purgatory state between life and death for this episode.
Other things that are good to know: The Doctor's tool of choice is his sonic screwdriver, which can open things, measure things, detonate things and do pretty much anything the plot may call for. His spaceship, the TARDIS, can travel through time and looks like a Police Box as a cloaking device. (It's stuck on that setting, and the Doctor can't seem to change it.) The Doctor's home planet is Gallifrey, and for many years he thought it was destroyed and he was the last of his kind. But recently, he discovered it was merely frozen and hidden.
That's a lot to take in, but don't worry about it too much. At the end of the day, Doctor Who is a silly sci-fi show. Just sit back, relax and enjoy the timey-wimey-ness of it all.
'Doctor Who' Christmas Special 2017: How to Watch and What You Need to Know | Culture