'Doctor Who' Live Stream: How to Watch Season 12 Online
A year after she was last on screen, Jodie Whittaker's Doctor will be back for Doctor Who Season 12, due to start on BBC America in the U.S. and BBC One in its native U.K. on Wednesday, January 1, 2020.
As well as being available to live stream online, the first two episodes of Season 12 will also be showing in theaters in the first week of January alongside a live Q&A with Whittaker as well as actors Tosin Cole and Mandip Gill, who will unpick all the huge twists and turns of the epic opening two-parter.
How to watch Doctor Who Season 12 online
For 2020, BBC America will be airing new episodes of Doctor Who the same day as they first air in the U.K. For every episode except the first instalment of Season 12, this will be on Sundays at 8 p.m. ET on the channel. That first episode, meanwhile, airs a few hours after the BBC One debt of "Spyfall, Part One" on January 1 at 8 p.m.
Both BBC One in the U.K. and BBC America have live streams, meaning that viewers will be able to watch the episode live online as it airs on TV.
As for where Doctor Who Season 12 will be streaming, in the short term, BBC America and iPlayer both offer a catch-up service where viewers can watch episodes and catch up on any episodes they have missed.
Currently, however, the rebooted Doctor Who (that is, episodes airing since 2005) does not have a streaming home in the U.S. after the show left Amazon Prime Video in 2019.
HBO Max has announced that it will stream the series after it launches in May 2020, meaning that there is a chance that Season 12 will be available at launch, or soon after.
In the U.K., all of Doctor Who is available on BBC iPlayer, while the first 10 seasons are also on Netflix.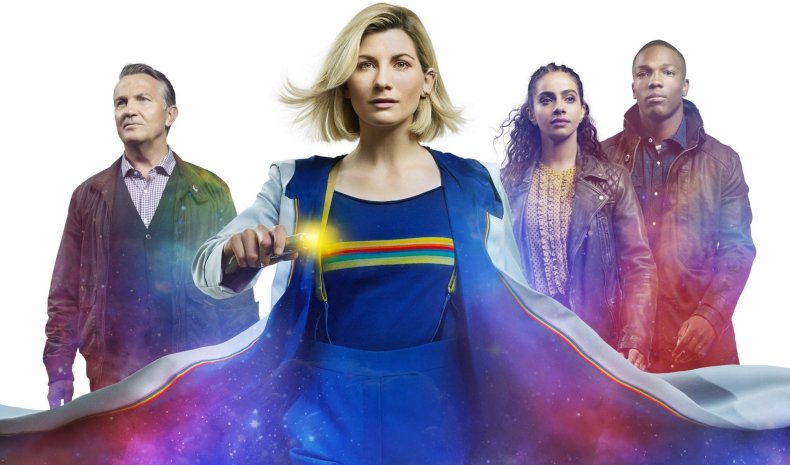 Big Doctor Who fans also have the chance to watch the first two episodes of Doctor Who Season 12 in theaters, before the second one airs on TV. On January 5, Fathom Events are airing the first two episodes back-to-back followed by a live Q&A. A full list of theaters offering screenings is available on the Fathom Events website.
Doctor Who Season 12 starts Wednesday, January 1 and continues Sundays at 8 p.m. on BBC America.