'Doctor Who' Season 12: Who is The New Master? Meet Actor Sacha Dhawan
Among the many delights of Doctor Who Season 12 opener "Spyfall," the one that will surely gets fans the most excited is that The Doctor's (played by Jodie Whittaker) latest associate O (Sacha Dhawan) has put the 'master' into 'spymaster', after he revealed at the end of the episode of the BBC series (which airs on BBC America in the U.S.) that he is The Doctor's nemesis in disguise.
"Spyfall" gave us a few insights into this new incarnation of The Master, but most viewers may not have encountered actor Sacha Dhawan unless they are fans of Netflix's Marvel TV series (R.I.P.) or the works of playwright Alan Bennett.
When he was still masquerading as O, one of the spies formerly working for MI6 under C (Stephen Fry), we learned a few things about this new Master.
We know, for example, that he has met The Doctor in this form at least once, suggesting he has been biding his time, putting his plan to destroy his arch enemy together over years. Part of this has been putting together a huge dossier of The Doctor which he keeps at his hideout in Australia (which in hindsight could have been his TARDIS under a chameleon circuit, though this is not confirmed in the episode).
In the latest episode of Doctor Who, we saw him offer Graham (Bradley Walsh) this dossier, presumably as a way to turn him against The Doctor. It would be very surprising if this offer did not return in some form further along Season 12.
Exactly how this would be is being kept tight-lipped by showrunner Chris Chibnall, though at the premiere he did suggest in response to a fan question that The Master's description of himself as a "spymaster" has multiple meanings.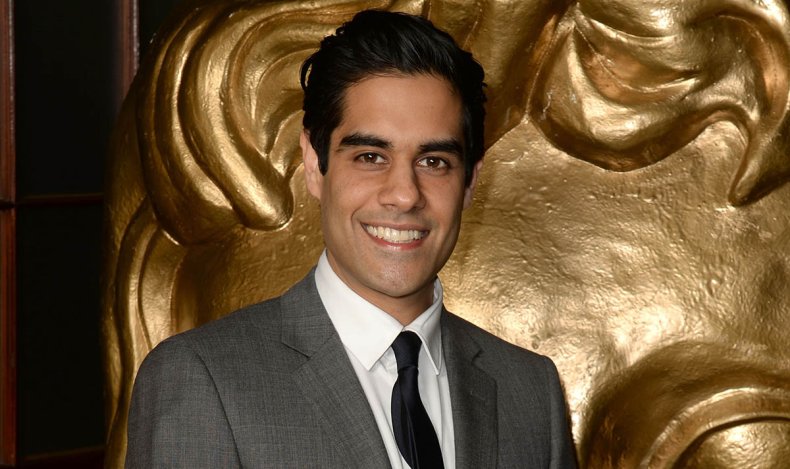 Who is the new actor playing The Master in Doctor Who?
35-year-old Sacha Dhawan follows actors like Jon Simm, Derek Jacobi and Michelle Gomez in playing The Master in the rebooted version of Doctor Who.
Probably best known in the U.S. for his role in Netflix's Iron Fist, Anglophiles may recognise him for roles in acclaimed British entertainment like Line of Duty and The History Boys, in which he starred alongside former Doctor Who stars James Corden, Russell Tovey and Samuel Anderson.
The actor also has a long-running association with the Doctor Who brand. He has appeared in three of the Big Finish Doctor Who audio dramas in different roles alongside former Doctors Peter Davison and Paul McGann, as well as one audio drama from spin-off series Torchwood. He has also starred in An Adventure in Space and Time, the BBC drama about the making of the first ever episodes of the show.
What's more, he is also dating Anjli Mohindra, who Who fans may know as Rani from spin-off The Sarah Jane Adventures, and who is also due to play a new character in Doctor Who Season 12 according to CultBox.
Among his American roles, Dhawan has starred in 2014 24 reboot Live Another Day and the Will Smith movie After Earth. Alongside Doctor Who this January, he will also be starring in the BBC and Netflix version of Dracula, which began in the U.K. on the same night as "Spyfall."
Doctor Who Season 12 airs on Sundays at 8 p.m. on BBC America