A Doctor on Why She Left Pediatrics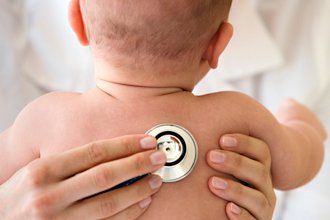 It's been more than 11 years since I last stepped into my office as Dr. Li, the pediatrician. After 10 years in private practice I decided to say goodbye to the profession I had been preparing for my whole life. It wasn't an easy decision to leave. Four years of college, summers of research projects, four years of medical school, three years of internship and residency training with countless sleepless nights, finally becoming a doctor and yet more sleepless nights. Still, I loved going to my job every day, and I loved that I was making a difference in the lives of children.
Then managed care hit hard. No longer did we have extra time to spend with our patients. No longer could we prescribe the best medication. No longer could we send our patients to the best specialist or hospital. No longer could we order all the necessary tests to make a diagnosis. No longer did medicine make any sense. Why would a businessman or, worse yet, the HMO secretary with a treatment algorithm on her desk have any right to tell us what was best for our patients? After all, who had the medical training? Increasingly, more time and effort was devoted to fighting back for our patients, writing rebuttal letters to HMOs, calling secretaries and working up through the system to finally presenting our arguments to the medical directors of each HMO. Trying to justify basic treatment for our patients became a regular and distasteful part of life. Dealing with increasingly dismal insurance reimbursements and worrying about covering our baseline office overhead became a monthly headache.
Pediatricians' pay took a tumble. Hospital nurses questioned why we took on so much responsibility and worked such long hours for paychecks significantly smaller than theirs. Insurance companies kept ratcheting back both on our reimbursements and on the level of patient care until there was little left.
Patients naturally became disgruntled. They got angry about the insurance denials and took out their frustration on our office staff. We needed to see more patients to make ends meet, so the waiting room became more crowded and waiting times increased. I had nightmares about running hours behind, patients yelling at us to "hurry up!" There were days when we would skip basic necessities like eating lunch or going to the bathroom; we didn't want patients to wait. Days "off" were often spent seeing patients, catching up on paperwork, and calling back families who had questions too lengthy for regular office hours. Lunch was typically spent tackling the accumulated stacks of charts and callbacks to patients from the morning, in addition to holding office staff meetings or attending meetings at the hospital. A typical call night would entail the beeper going off every five to 10 minutes throughout dinner, and my often spending a good part of the night at the hospital. In the morning we'd arrive at the office and try to smile through another full day of patients.
While all this may sound melodramatic and whiny, just ask any office-based pediatrician. We all share similar stories. You might ask, "Why do they do it?" I'll tell you why. The look of relief and gratitude from a parent after you've resuscitated his newborn baby who entered this world blue and gasping. The tears of joy when you tell the parent of a toddler who was found face down in a pool that he's going to be OK. The note of appreciation from the mother of a child who had the hole in his heart repaired after you heard the heart murmur. The child's surprise when the pain instantly disappears after you maneuver and fix his dislocated elbow. The shy hug from a teen after you counsel her about the importance of being "safe." The understanding that you have helped support a family through its child's illness and death. The tears that say "thank you" when you show up at the child's funeral. That's why I did it.
That is, until the managed-care system just wore me down. I was too frustrated to say anything but "I quit."
Being a pediatrician wasn't really a job—it was my passion. It's unfortunate that the changes in our medical system have nudged so many passionate physicians out of doing what they love to do: helping patients. Over the past 11 years I've heard from my colleagues that it's gotten a little better, but there's still a long way to go. Someday I'll return to pediatrics in some capacity. I hope the system will one day realize that our goal is to take care of the patient, not to pad the pocketbook of the health-care businessman. In the meantime, to those doctors who are still on the front lines, getting through each day: my hat is off to you. And to those patients who spend long hours waiting in the pediatrician's office, surrounded by fellow tired parents and cranky gooey-nosed children, don't forget to pause, look the doctor in the eye, and say, "We appreciate all that you do."
Karen Li lives in San Mateo, Calif., and remains active in various community-wellness projects. She also authors a blog, grandmaspearls.com.