Doctor Who Wrote Fake Oxycodone Prescriptions Gets 57 Month Prison Sentence
A physician wassentenced to 57 months in federal prison on Monday after writing fraudulent opioid prescriptions for profit, the Pittsburgh Post-Gazette reported.
Ohio resident Tod Hagins pled guilty in April to conspiracy to distribute oxycodone, health care fraud and money laundering, admitting that he had unnecessarily prescribed oxycodone, accordingto an April press release from U.S. attorney for the Northern District of West Virginia William J. Powell. Patients who received prescriptions from Hagins would sell their drugs and provide the doctor a portion of their pay.
The 52-year-old physician, who was practicing at two locations in West Virginia, also confessed that he had written oxycodone prescriptions "in a manner that would allow the individual filling said prescriptions to be paid for by West Virginia Medicaid."
A statement published Monday from Powell's office saidthat Hagins had put $4,000 in a business equity line for use in the conspiracy.
"This case should send a clear message to all those who practice medicine that neither their medical license nor their white lab coat will protect them from enormous consequences of illegal drug distribution and medical fraud," the statement said. "This doctor violated both our laws and his solemn oath as a physician. He will now pay for those violations."
Hagins, who faced up to 50 years in prison and fines of $1 million for his offenses, was ordered to pay over $130,000 during Monday's sentencing.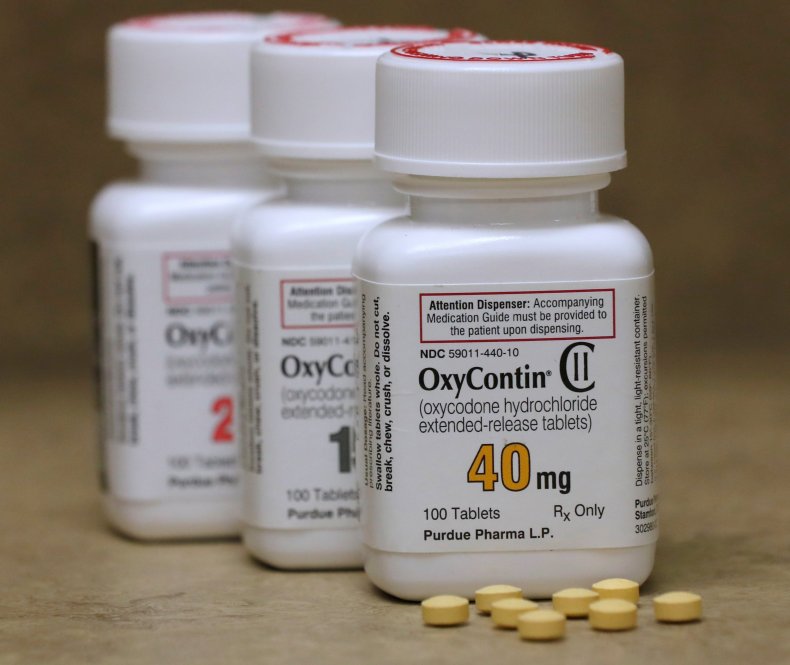 More than 15 people in the U.S. die from opioid overdoses each day, according to statisticsfrom the National Institutes of Health (NIH), and prescription drug use helps fuel the opioid crisis sweeping the country. The NIH reported that "nearly 80 percent of Americans using heroin (including those in treatment) reported misusing prescription opioids first." West Virginia has the highest opioid overdose rate in the country and witnessed 884overdose deaths in 2016.
The Department of Justice has recently launched a string of prosecutions to punish doctors who fraudulently prescribe opioid painkillers.
Earlier this month, Florida doctor Andres Mencia received a 78-month sentence for participating in a conspiracy to illegally dispense opioids and other drugs, according to the Justice Department's Office of Public Affairs. He needlessly prescribed patients Oxycodone, OxyContin and Percocet.
In July, New York doctor Martin Tesher was convicted on 10 counts of unlawful distribution of oxyxcodone, a press release from the U.S. Attorney's Office for the Eastern District in New York said. One of the patients died two days after his last visit with the doctor, who is awaiting sentencing. He will likely be imprisoned for at least 20 years and could be given a life sentence.
Authorities also charged Las Vegas doctor Steven A. Holper with 29 counts of unlawful distribution of fentanyl and health and committing health care fraud in February, according to a press release from the U.S. Attorney's Office for the District of Nevada.