Doctors Across the Nation Unsurprised by Emergence of Mu Variant, 'Here We Go Again'
The Mu variant of the coronavirus has officially been detected in every state but Nebraska and while many may feel a sense of defeat or burnout with the arrival of yet another strain, doctors across the nation told Newsweek they were unsurprised that the virus would mutate again.
"Within such a short time, we've seen the emergence of several variants of concerns and variants of interest. That's not unexpected," Dr. Bali Pulendran, a professor of microbiology and immunology at Stanford University, said.
The Mu variant, which was first identified in Columbia in January, was labeled as a "variant of interest" by the World Health Organization on August 30 after early research indicated the strain could be more transmissible and more resistant to vaccines.
"From just travel from [Colombia], it was not if the [Mu] variant was going to hit our shores, it was when," Dr. O'Neil Pyke, chief medical officer of Jackson North Medical Center, said.
"The virus changes constantly and creates new variants," he explained. "This mutation that created the Mu variant has that potential for faster transmission and easier to spread, but so far, reports haven't shown it to be worse than the Delta variant."
The Delta variant is currently the dominant strain of COVID-19 in the U.S., accounting for more than 98 percent of circulating cases, according to data from the Centers for Disease Control and Prevention.
The mutations in the Delta variant have shown to cause more infections and spread faster than earlier forms of the virus, and its surge in the U.S. has prompted a number of cities and states to reimplement mask mandates, even among the vaccinated.
While more research is needed to understand the Mu variant, doctors are keeping a close eye on the new strain out of caution that it could lead to a more dire situation than the one healthcare providers are already facing.
"Anytime this virus mutates, it could acquire more concerning mutations and the new variant has mutations that not only seem to render it more capable of spreading effectively but also seem to also give it the ability, potentially, to evade the immune system," Dr. Nick Gilpin, Medical Director of Infection Prevention for Beaumont Health, told Newsweek.
"In Michigan, where I practice, and pretty much across the country, we still have a significant proportion of the population that's unvaccinated. So, for lack of a better way to put it: Here we go again," Gilpin continued.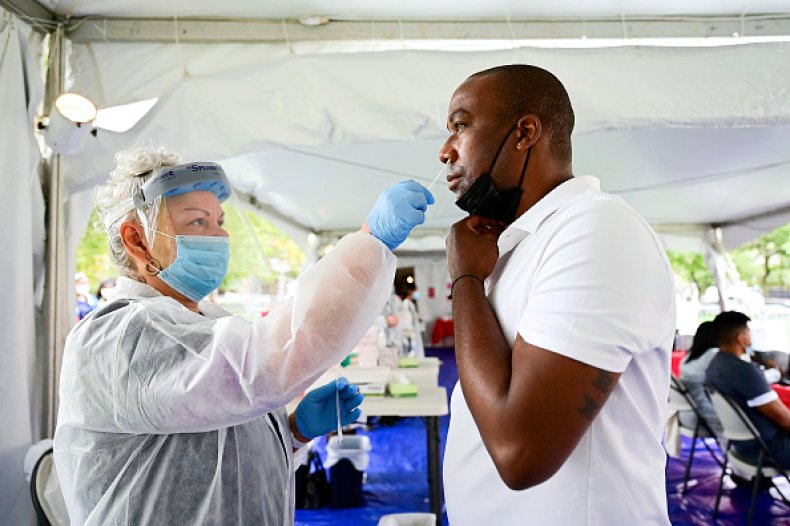 Medical personnel have become exhausted by the influx of unvaccinated patients who have made up more than 90 percent of COVID hospitalizations across the country during the latest surge.
Now, various treatments and therapies for COVID-19 are also waning with the new mutations, forcing doctors to go back to the drawing board to figure out new ways to treat the onslaught of patients.
"Our treatments do seem to differ a little bit depending on the variant," Gilpin said. "In the beginning, the monoclonal antibodies that we were using were effective for the most prevalent strain at that time, which was Alpha."
"As Beta and other variants have come along, those treatments have become somewhat less effective so we've had to change course. Now we're using sort of a different antibody cocktail for treatment," he explained.
But with more variants being detected, doctors worry they may run out of ways to treat their patients against stronger forms of COVID-19.
"As the virus continues to mutate, it could not only evade our immune system or the vaccines' ability to provide protection, but it could also evade some of our treatment options as well," Gilpin said.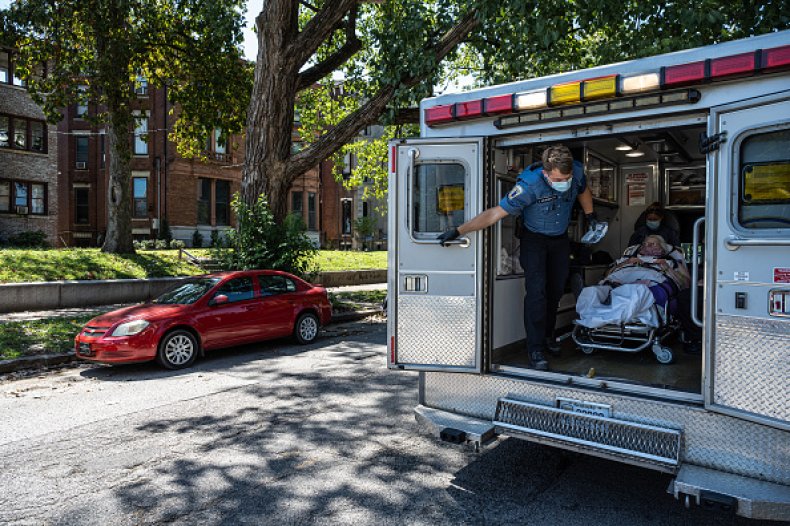 With the possibility of Mu taking over as the predominant variant, many are hoping more unvaccinated Americans will get their shots, and hopefully stem the number of hospital admissions.
Even though the Delta variant has suggested that mutations of the original coronavirus strain may be more resistant to vaccines, experts say vaccinated people are much more likely to avoid severe illness from all variants.
Pulendran likened it to running a marathon race.
"If you practice running 10 miles every day, you're going to be able to easily run a 10-mile race," he explained. "But let's say there's a new race that comes up next week and it's not a 10-mile race, it's a 20-mile race. Will you be able to run the 20-mile race as well as you did the 10-mile race? Probably not, but does that mean your 10-mile practice session was no good?"
Pulendran continued, "We're getting a vaccine that protects us beautifully from the original strain—maybe not as well from some of these variants, but does that meant the vaccines are no good? Absolutely not."
Pyke added that one of the reasons the Mu variant was even able to emerge is in part due to low vaccination rates.
"The reason we have variants is because the virus is able to jump from one individual and infect another because we still have such low vaccination rates," Pyke said. "As we sit here, we are still seeing in our health system, a pandemic of the unvaccinated."
"What's really worrisome to us is that we had such a hard time vaccinating the first go-around and here we have different variants and the need to give booster shots just to bolster what was before, which was getting folks vaccinated in the first place," he added.
Although doctors anticipated new variants to emerge, and have seen some variants die off quickly, they told Newsweek that the Mu variant will be one to monitor.
"The new variant has certainly kind of gotten our attention, so we'll keep an eye on that one for sure," Gilpin said.