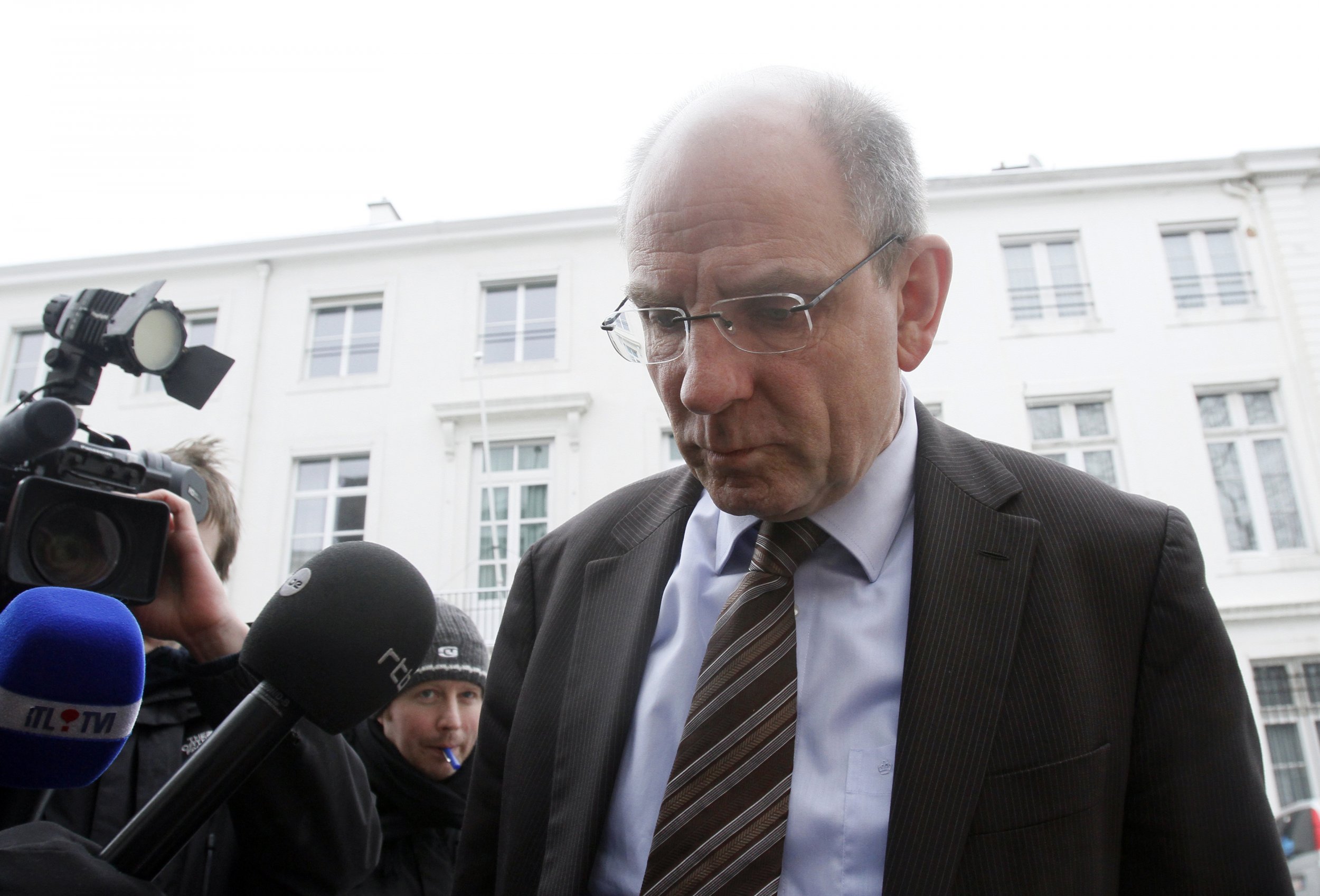 Doctors in Belgium have rejected an imprisoned murderer and rapist's request for medically assisted suicide, the Justice Ministry said on Tuesday, less than a week before he was due to receive a lethal injection.
Justice Minister Koen Geens told local media last week that Frank Van Den Bleeken, serving a life sentence, would receive the injection on Jan. 11, after the ministry consented to his euthanasia request in September.
A Justice Ministry statement said medical confidentiality prevented the doctors, whom it did not identify, from disclosing why they had decided to stop the process. Spokeswoman Sieghild Lacoere said the ruling did not mean that prisoners could no longer ask for euthanasia.
Van Den Bleeken's assisted death would have been the first involving a prisoner since Belgium legalized euthanasia 12 years ago -- one of only a few countries worldwide to have done so.
The convicted serial killer will instead be assessed at a newly opened psychiatric center in Ghent and potentially then transferred to a center in the neighboring Netherlands dealing with long-term prisoners, the ministry said.
Van Den Bleeken, 51, and in prison for nearly 30 years, had complained of a lack of therapy provided for his condition in Belgium. He argued he had no prospect of release since he could not overcome his violent sexual impulses, and wanted to die in order to end his mental anguish.
Belgium has pioneered the legalization of euthanasia beyond terminal illness to include those suffering unbearable mental pain.
Cases which attracted international attention included the euthanasia of two deaf twins who were in the process of losing their sight, and of a transgender person left in torment by an unsuccessful sex change operation.
In February, Belgium became the first country to allow euthanasia for terminally ill children at any age, a move which drew criticism from religious groups both at home and abroad, though application for minors is limited to those about to die.
Belgium, like the rest of the European Union, does not have the death penalty.