Doctors Need To Know More About Breast Density for Breast Cancer Screening, Researchers Say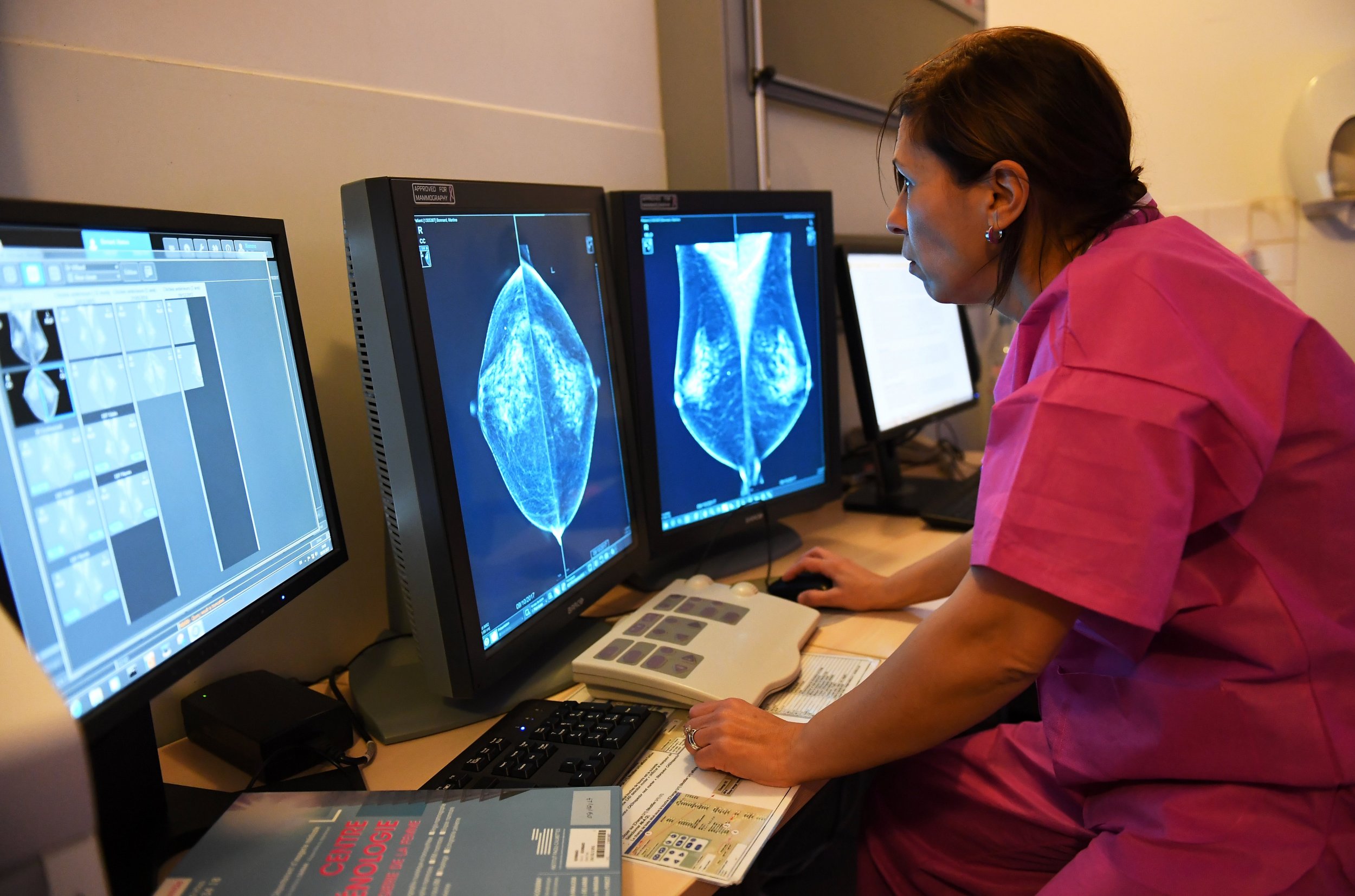 On your next mammogram visit, you should ask your healthcare provider about your breast density, researchers suggest.
Their objective in a study, published in the peer-reviewed Journal of Women's Health on May 7, was to evaluate physicians' practices for breast cancer screening of women with dense breast tissue. They surveyed 155 participants, all of who were primary care providers (PCPs), radiologists or gynecologists, to reveal that over half were unaware of the increased risk of breast cancer in women with the condition.
These results, researchers concluded, indicated a failure in current legislation to keep healthcare providers informed on the importance of monitoring breast density, a risk factor for breast cancer that can hide evidence of a tumor on a routine mammogram.
Approximately half of women undergoing mammograms have dense breasts, and women who are younger, who have a lower body mass index or who take hormone therapy for menopause are more likely to have dense breasts. The condition both may increase the chance of breast cancer going undetected by a mammogram and increase risk of breast cancer in general, which is why it's so important that healthcare providers make a habit of considering breast density when reviewing mammograms, the researchers from Mount Sinai Hospital in New York said.
Newsweek subscription offers >
Additional imaging tests (e.g., a breast tomosynthesis, ultrasound or MRI) may be recommended for women with dense breasts, but leading institutions like Mayo Clinic encourage doctors to review breast cancer risk factors to determine proper treatment.
While discussions are brewing on how to refine the breast cancer testing process, with online advocacy groups like AreYouDense.org and DenseBreast-info.org at the forefront of them, a failure to update regulations sooner may explain these results, researchers argued.
In March, the U.S. Food and Drug Administration (FDA) proposed a plan—an amendment to current mammography regulation—to ameliorate breast cancer screening by mandating breast density reporting to patients and their healthcare providers. The new provisions would require doctors to better understand the effects of breast density, to inform patients with dense breast tissue about how the condition could impact the accuracy of their mammograms and to tailor future healthcare decisions accordingly.
FDA Principal Deputy Commissioner Amy Abernethy, M.D., Ph.D. said: "Given that more than half of women over the age of 40 in the U.S. have dense breasts, helping to ensure patient access to information about the impact that breast density and other factors can have on the risk of developing breast cancer is an important part of comprehensive breast health strategy."
Newsweek subscription offers >
While some states have cracked down on breast density monitoring as they've required that women be apprised of their breast density status, others are lagging behind. Nearly 40 states along with the District of Columbia have mandated that women be provided with some level of information about their breast density as determined from a mammogram.
Still, the FDA doesn't currently mandate insurance coverage for additional imaging for women with dense breasts—another issue advocates are hoping to address as the conversation continues.
Doctors Need To Know More About Breast Density for Breast Cancer Screening, Researchers Say | Health