Doctors Can Object to Gender Transition Procedures on Religious Grounds, Suit Says
A lawsuit filed Thursday in the U.S. District Court challenges a Biden administration mandate requiring doctors to perform gender transition procedures, even if such practices violate the medical judgment or religious beliefs of those physicians.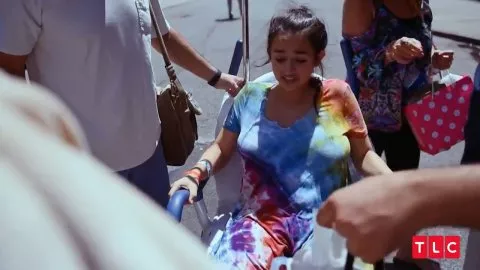 In American College of Pediatricians v. Becerra, attorneys from the non-profit legal organization Alliance Defending Freedom are representing members from the American College of Pediatricians, the Catholic Medical Associates and OB-GYN Jeanie Dassow, all of who are objecting to performing gender transition procedures on any patient, including children.
The suit, filed against the U.S. Department of Health and Human Services and the Office for Civil Rights of the HHS, specifically names Xavier Becerra, the secretary of the HHS, and Robinsue Frohboese, acting director and principal deputy of the Office for Civil Rights of the HHS.
In essence, the case challenges whether the federal government can make medical doctors perform gender transition surgeries, prescribe hormones or puberty blockers and speak and write about patients according to gender identity, rather than biological sex, regardless of their medical judgment or conscientious objections.
"Forcing doctors to prescribe transition hormones for 13-year-olds or perform life-altering surgeries on adolescents is unlawful, unethical, and dangerous," said ADF Senior Counsel Ryan Bangert, noting that both the law and the medical profession have long recognized and respected the biological differences between boys and girls and the unique needs they each present in health care.
"President Biden's Health and Human Services department is grossly overreaching its authority and, in so doing, putting children's psychological and physical health in danger," Bangert said.
Johanna Olson-Kennedy, medical director of the Center for Transyouth Health and Development at Children's Hospital Los Angeles, however, says that any transitioning therapies start after the patient has begun puberty.
"If you have not yet started puberty, there's nothing to block and nothing to add," Olson-Kennedy told the Washington Post. "It's about creating environments that are supportive."
Generally, transgender children are only offered puberty blockers or hormone therapy once beginning puberty. Gender transition surgery is not recommended by most medical guidelines until the patient becomes 18 years old.
In May, the HHS announced its Office for Civil Rights (OCR) would interpret and enforce Section 1557 of the Patient Protection and Affordable Care Act differently. Its prohibition of discrimination on the basis of sex would now include discrimination on the basis of sexual orientation and gender identity.
That's after President Biden signed an executive order upon entering office that required Section 1557 and Title IX be interpreted to include gender identity as a protected trait. The move reversed a ban put in place by the Trump administration, which modified Obama-era regulations.
The reinterpretation meant that gender transition interventions, services, surgeries, and drugs on demand—even for children—were required regardless of a doctor's medical judgment, religious beliefs or conscientious objections.
Section 1557 and its implementing regulation provide that an individual shall not be excluded from participation in, be denied the benefits of, or be subjected to discrimination on the grounds prohibited under Title VI of the Civil Rights Act of 1964. Title IX prohibits discrimination on the basis of race, color, national origin, sex (including sexual orientation and gender identity), age or disability in covered health programs or activities.
The suit filed Thursday with the U.S. District Court for the Eastern District of Tennessee at Chattanooga, represent 3,000 physicians and health professionals, including in Tennessee.
Newsweek reached out to both Secretary Becerra and Frohboese for comment but there was no response prior to the publication of this article.
While Bangert noted his clients were rightfully objecting on medical, ethical, religious, and conscientious grounds, ADF Senior Counsel Julie Marie Blake also noted the risk to patients and the huge financial penalties faced by physicians.
"Doctors should never be forced to perform a controversial and often medically dangerous procedure that goes against their best judgment, their conscience, or their religion, especially when it involves vulnerable children experiencing mental and emotional confusion," said Blake.
{{#isDisplay}} {{/isDisplay}}