As Doctors Fight COVID-19 Misinformation, Facebook Is Letting It Go Viral | Opinion
Public health professionals have long fought to dispel myths and counter misinformation. With the rise and unfettered reach of social media platforms, health misinformation has become a viral pandemic of its own. A report released this week by the nonprofit activist group Avaaz estimates that networks amplifying misleading health information generated an astonishing 3.8 billion Facebook views in the past year alone.
While this information did not surprise us, we feel gutted, knowing it threatens everything we are fighting to achieve.
Around the peak of New York City's COVID-19 surge, we co-founded AmplifyThis! to help frontline medical experts manage the sudden onslaught of media requests as they attempted to offer sound public health messaging to a country in crisis. While facing unthinkable numbers of critically ill patients, a novel virus for which treatment protocols were changing by the hour and confounding information from all levels of leadership, these doctors committed precious time and energy to interviews and other outreach efforts.
As case counts rose and schools and businesses closed, we thought that the more that people understood and practiced basic public health principles, the better. Back in March, we did not imagine that we would be meeting doctors in Texas, Arizona, Florida and elsewhere, who carry the extra burden of knowing the crisis they face was largely preventable.
Now that we have been immersed in this work for nearly 23 weeks, we have come to realize that widespread misinformation and disinformation, facilitated by Facebook and other social media platforms, is sabotaging the U.S. public health response to the COVID-19 pandemic.
According to the Avaaz report, "Content from the top 10 websites spreading health misinformation had almost four times as many estimated views on Facebook as equivalent content from the websites of 10 leading health institutions, including the WHO and the CDC." Although Facebook claims to be committed to fact-checking its content, only 16 percent of all the material identified as health misinformation had warning labels, Avaaz found.
This pandemic has illustrated that we are all interconnected, that our choices impact those around us in stark and significant ways. We know that to gain herd immunity, to move beyond this pandemic, our individual actions must be aligned in collective purpose. If 84 percent of health misinformation is going unchecked, and misinformation is being consumed at four times the rate of information based in science and evidence, Facebook is severely compromising our path to ending this pandemic.
Even when misinformation is retracted, studies show the retraction doesn't stick like the original statement. Early in the pandemic, leaders from the U.S. Centers for Disease Control and Prevention and National Institutes of Health advised that the public would not benefit from wearing masks. For public health messaging to be effective, trust and relationships are as important as evidence and facts. This horrific misstep at the beginning of the pandemic undermined public trust and turned mask wearing, which should be basic hygiene during a pandemic, into a bizarrely polarizing issue. In July, Facebook removed one of dozens of anti-mask groups on its platform, citing the violation of spreading misinformation, but what of the damage already done, and the groups that remain?
Fighting against rampant misinformation and disinformation takes many forms. Educators are working tirelessly to develop and implement media literacy curricula. Common Sense Education begins arming students with digital citizenship tools starting in kindergarten. The need to teach 5-year-olds these skills illustrates how insidious this problem is. As journalist, medical doctor and Stanford professor Seema Yasmin explained to the World Congress of Science and Factual Producers, "It's not just viruses and bacteria that you have to hunt and trace to their source, it's fear and misinformation. Fear and misinformation are contagions. They spread—sometimes faster than a disease."
Early Facebook investor Roger McNamee attempted to raise awareness about the particular threat of Facebook to our public health and political order in his 2019 book, Zucked: Waking Up to the Facebook Catastrophe. It is overwhelming to consider the efforts required to fight misinformation and disinformation. What will it take to finally hold vectors like Facebook accountable?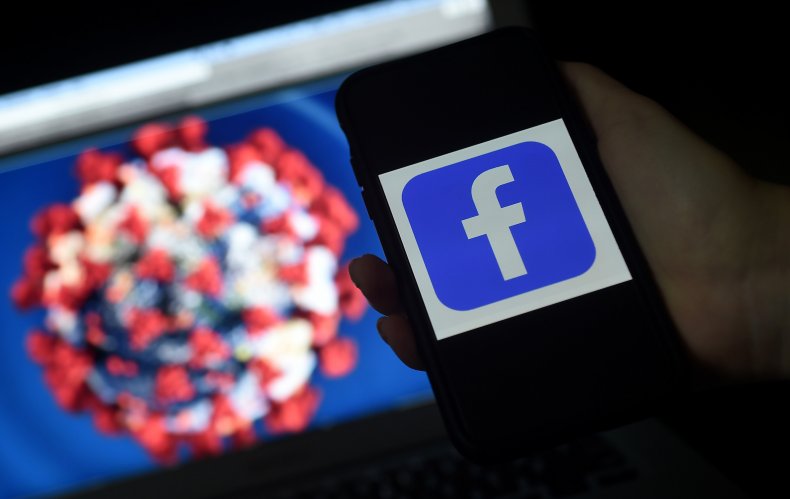 There are days when our efforts to promote accurate and reliable messaging feel futile. The challenges of working to achieve beneficial and equitable health outcomes can feel insurmountable when dangerous misinformation and disinformation go unchecked on giant platforms like Facebook. But when the doctors we support share stories of treating patients who have swallowed bleach, or seeing their colleagues who worked through the peak and witnessed the devastation come to support conspiracy theories, like the rumor that China created the virus in a lab, we renew our commitment to amplifying responsible discourse.
The pathway out of this pandemic and eradicating the virus require a collective effort to follow sound public health protocols. As leaders in the medical field take on the frontlines of COVID-19, while attempting to offer clear and concise public health messaging, and as individuals painstakingly sift through information to make the best choices for themselves, their families and their community, Facebook and other social media giants must be accountable for the power of their platforms. Every day they aren't extends the staggering devastation of this pandemic.
Jane Rioseco and Amy Thogmartin are co-founders of AmplifyThis! Its Twitter handle is @AmplifyThisNow.
The views expressed in this article are the authors' own.