Doctors, Not Insurance Companies, Should Take Medical Decisions
While a partisan debate unfolds over how to expand the number of Americans covered by health insurance, policymakers have all but ignored the hidden healthcare crisis facing millions who have already bought insurance.
Insurance providers are increasingly refusing to cover prescribed treatments for many patients with chronic conditions, even when they have fully paid their premiums.
If Congress intends any meaningful healthcare reform, lawmakers cannot continue to ignore the part insurance companies play in limiting access to care.
According to a recent survey commissioned by the Doctor-Patient Rights Project (DPRP), the health of nearly one in four insured patients treating a chronic or persistent illness—as many as 53 million Americans—may be in jeopardy by insurance providers who deny coverage for their treatments.
More than one-third of those patients, moreover, cannot afford the out-of-pocket costs and may have to put off or forgo treatment altogether.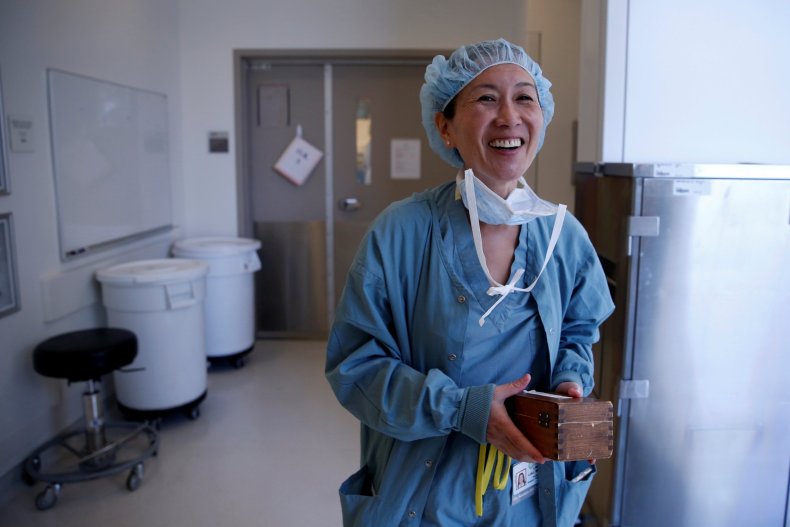 Our nationwide poll revealed that the most vulnerable consumers are also the most likely to be denied coverage. Up to 70 percent of the treatments for chronic conditions denied coverage by insurers were described as "serious," and 43 percent of the patients denied treatment described themselves as, "in poor health," according to our data.
The survey also found that the median time patients with a chronic condition had to wait for an insurer to decide whether or not to approve treatment was over a month. For 28 percent, it was three months or longer. And nearly a third (29 percent) of those patients reported that their condition worsened while they waited.
It is little wonder, then, that almost 9 out of 10 consumers we polled felt that doctors should have the power to make treatment decisions without interference from insurers. Even more said they did not want insurance companies having the final say over treatment decisions.
Not only did we find that American consumers trust their doctors' judgement most when making treatment decisions (even more than their own, for 57 percent of respondents), our survey revealed that insured Americans trust the judgement of their insurance provider only about as much as they would treatment advice from any random healthcare website.
Despite the objections of an overwhelming consensus of insured Americans, as healthcare costs have risen, insurance companies have increasingly used their power as payers to alter doctors' prescriptions and override patients' treatment decisions.
One example of insurance company interference—legal in every state—is non-medical switching, when an insurance provider stops covering a medication, increases its out-of-pocket costs, or implements other benefit utilization barriers so that it is no longer affordable for a stable patient.
As a result, the patient is forced to switch to a cheaper drug in the same therapeutic class, but which may have an entirely different chemical structure, as the medication a doctor prescribed.
Additionally, a pharmacist can choose to switch the patient's medication to a therapeutic equivalent at the pharmacy level. This practice is called "therapeutic substitution," but it is no less invasive.
In some states, in fact, pharmacists are not even required to notify the patient or the prescribing doctor before making the switch.
For years, Lynn Crisci, one of the survivors of the 2013 Boston Marathon bombing, took an ineffective medication she thought had been prescribed by her doctor for the chronic pain and migraine headaches that she suffered as a result of her injuries.
She had almost become resigned to the fact that she would live in constant, excruciating pain when she discovered that her insurance provider—without her knowledge, and without contacting her doctor—had substituted a cheaper drug for the medication her doctor originally prescribed.
Crisci, like the vast majority of the insured patients we polled, trusted that her doctor was fully in charge of fulfilling treatment decisions. When insurance companies can use their power as payers to alter prescriptions, and dictate treatment decisions, it erodes doctors' autonomy and undermines the mutual trust that is the foundation of the doctor-patient relationship.
Insurance company interference must end and doctors must be restored to their traditional role as the primary voices driving treatment decisions. Lawmakers considering how best to overhaul our nation's healthcare system cannot afford to ignore the hidden crisis in patient care.
Meaningful reform requires making certain that Americans who buy health insurance get the peace of mind they believe they are purchasing.
Stacey Worthy is the Executive Director of the Alliance for the Adoption of Innovations in Medicine (Aimed Alliance). Aimed Alliance is a founding member of the Doctor-Patient Rights Project (DPRP), a coalition of doctors, patients, caregivers, companies and advocates fighting to ensure doctors, in partnership with their patients, drive patient care decisions.