Doctors Overuse Antipsychotic Drugs to Treat Intellectual Disability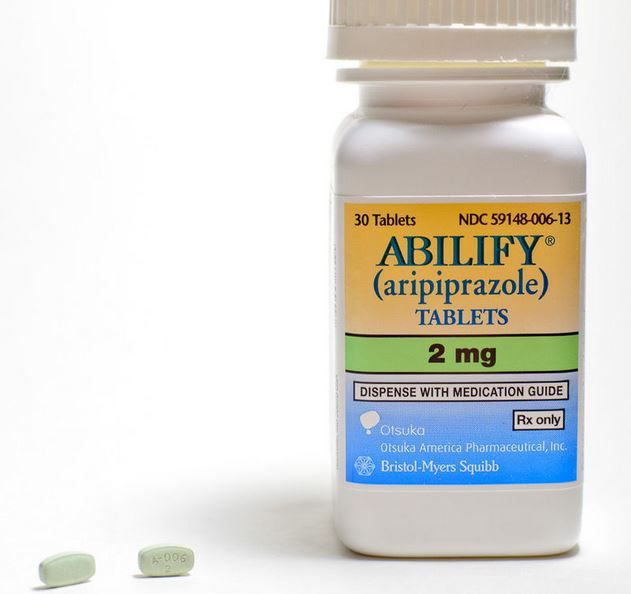 A new analysis suggests that antipsychotic medications are grossly over-prescribed to people with intellectual disabilities.
Rory Sheehan, a researcher at University College London, and colleagues analyzed medical records of more than 33,000 British adults with an intellectual disability, which is broadly defined as having a low intelligence and limited ability to function in society, and includes conditions like autism and dementia. The team found that 9,135 of these people were treated with antipsychotics during the study period, 71 percent of whom did not have the kind of serious mental illnesses these drugs were designed to treat. This strongly "suggests that these medications are [being] used inappropriately," Sheehan says. The analysis was published September 1 in the British Medical Journal.
Brian Dow, a director with the mental advocacy group Rethink Mental Illness who wasn't involved in the study, says the study shows that the "medications are actually being given to people who may not even need them in the first place."
Many of the people prescribed these drugs—61 percent—had so-called "challenging" or problem behaviors, defined as behaviors "of an intensity, frequency, or duration that threaten the physical safety of the person or others or restrict access to community facilities," according to the study. This finding suggests that the drugs are being used to treat these problematic behaviors. That's concerning since "there is very little—one could even say no—evidence that antipsychotics are helpful" in treating them, Sheehan says. "They should not routinely be used and are not the first means of management."
Dr. Mark Olfson, a doctor and researcher with the Columbia University Medical Center who wasn't involved in the paper, points out that antipsychotics are only approved for use in treating schizophrenia, irritability associated with autism and severe depression, conditions seen in only a small minority of people with intellectual disability.
So why are they used more widely than is appropriate? Some of these drugs can have the effect of sedating people, Olfson says, and that may be tempting to health care providers presented with cases that are urgent, where behaviors are upsetting to the patients and those around them. Another explanation might be connected to study methodology: The study covered patients treated by primary care physicians, who aren't as extensively trained in the use of antipsychotics as specialists like psychiatrists.
Antipsychotics can carry serious side effects and have long-term harm, such as weight and cholesterol gain, cardiovascular problems as well as neurological movement disorders, Olfson says.
The study follows others that show antipsychotics being widely prescribed to unlikely populations like children and nursing home residents in the United States—many of whom also don't have any of the conditions the drugs are approved for treating.