Our Grandmas, Their Food, Our Culture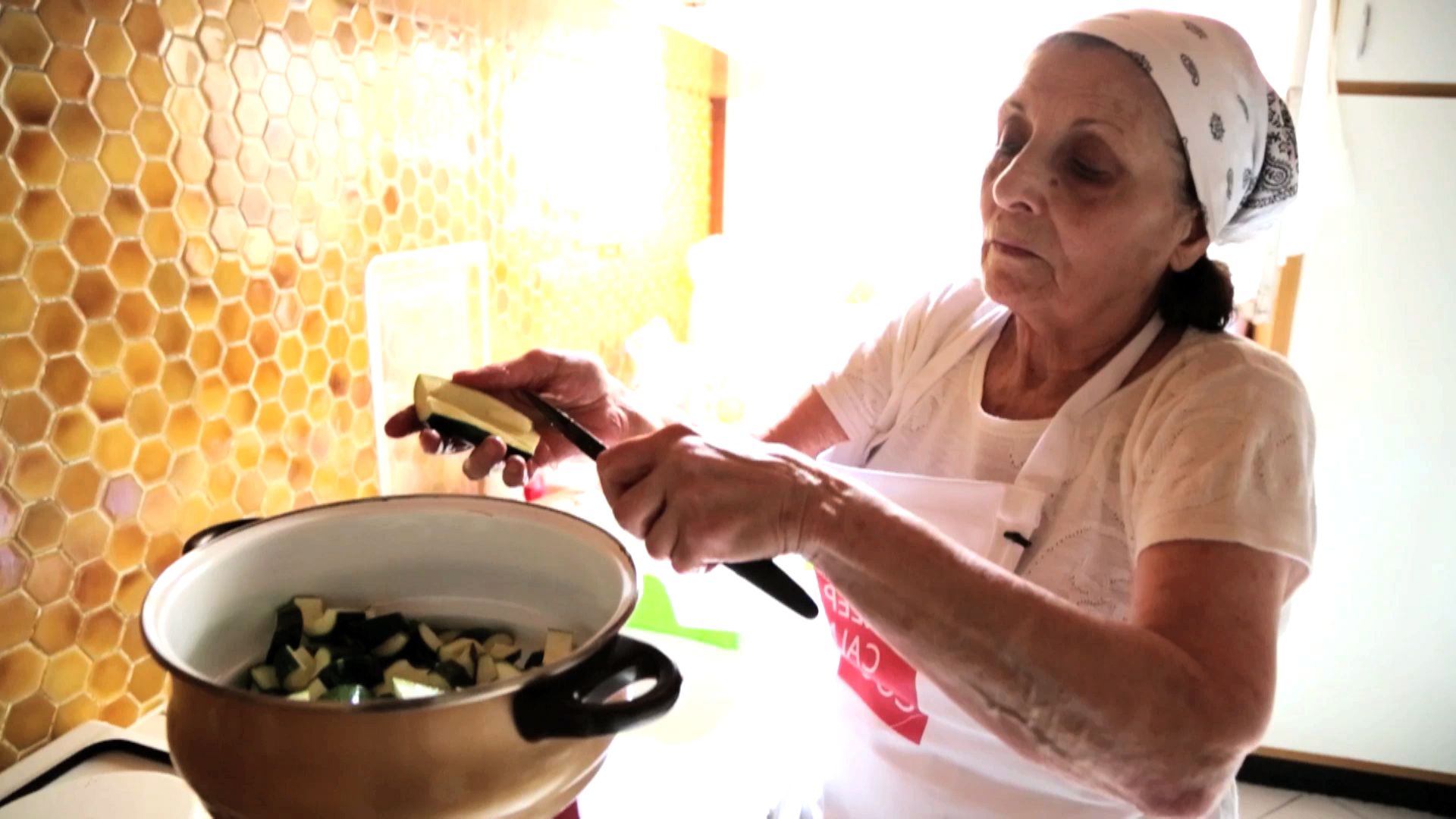 Updated | Growing up in Paris, Jonas Parienté had little connection to his Polish and Egyptian Jewish roots as a child, his only touchstones arriving on the dinner table, when his grandmothers cooked the food from their native lands.
Parienté has still never been to Egypt, but the delicious meals his grandmother prepares remind him of a country that has surely in some way influenced him. They've also inspired the documentary filmmaker's charming new endeavor: "The Grandmas Project," a call for submissions from filmmakers worldwide to produce short works about their grandmothers and the meals that keep their heritage alive.
"Cooking leads to much larger questions about where you're from as a person, where you are from as a family," Parienté tells Newsweek. "Sometimes people see food as a pretext, an excuse to tell a larger story. I see it more as dialectical. The story can be embedded in the recipe. I think it's much more than the recipe."
Grandmas Project – Mehchi from Chaï Chaï Films on Vimeo.
Last May, 274 backers helped Parienté raise $21,000 in a Kickstarter campaign to launch the Grandmas Project, a collaborative and simple web series of films shot by grandchildren and starring grandmothers around the world. He got a boost from UNESCO's patronage, which wanted to acknowledge the project for "raising awareness among the general public to the intangible cultural heritage, through digital means." Parienté says that "practically, it means each film, each recipe and each simple story we produce or share on Grandmas Project can be considered 'under the patronage of UNESCO,' which is very satisfying for the participating grandchilden and families."
Both of Parienté's grandmothers migrated to France in the 1950s; Mémé from Warsaw, Poland and Nano from Cairo, Egypt. As the boy and the young man yearned to understand his heritage, he found answers increasingly in his food. "I never feel more Polish or Egyptian than when I eat a bite of marinated herring or devour a cheese boreka," Parienté writes on his website. His project encourages others to make films of their own, with the only rules that the subject be a filmmaker's grandmother, that the cap be eight minutes and that it demonstrate a single recipe.
Parienté's grandmother was happy to help, she told Newsweek. "My grandchildren, six of them, they were always home with me on the weekends and holidays," she said in a telephone interview from Paris. "They liked my food. They were very happy with me. I'm 83 now, and I continue cooking for them. They're such nice grandchildren, I thank God for it. I'll do anything for them."
Another of the project's films comes from Sao Paulo, Brazil, and is the work of Mathias Mangin. Half-French and half-Brazilian, Mangin says his grandmother has "always been able to create unity in the family through the lunches she does," he told Newsweek. She lived in Brazil but came from Lebanon, Mangin says. Growing up in France, "my grandmother was very important. She was my relationship to Brazil."
Mangin filmed his grandmother at 98 years old, and though she accepts some help, Rosa Maluf Milan still cooks excellent Baba ghanouj, hummus, fried cauliflower with tahini and other Lebanese dishes. He filmed her cooking stuffed vine leaves called "mehchi."
"For me," Milan says on camera, "It's the taste of Brazil."
The project is accepting new submissions at http://grandmasproject.org/#contribute.
This story was updated to include Jonas Parienté's comments on UNESCO.