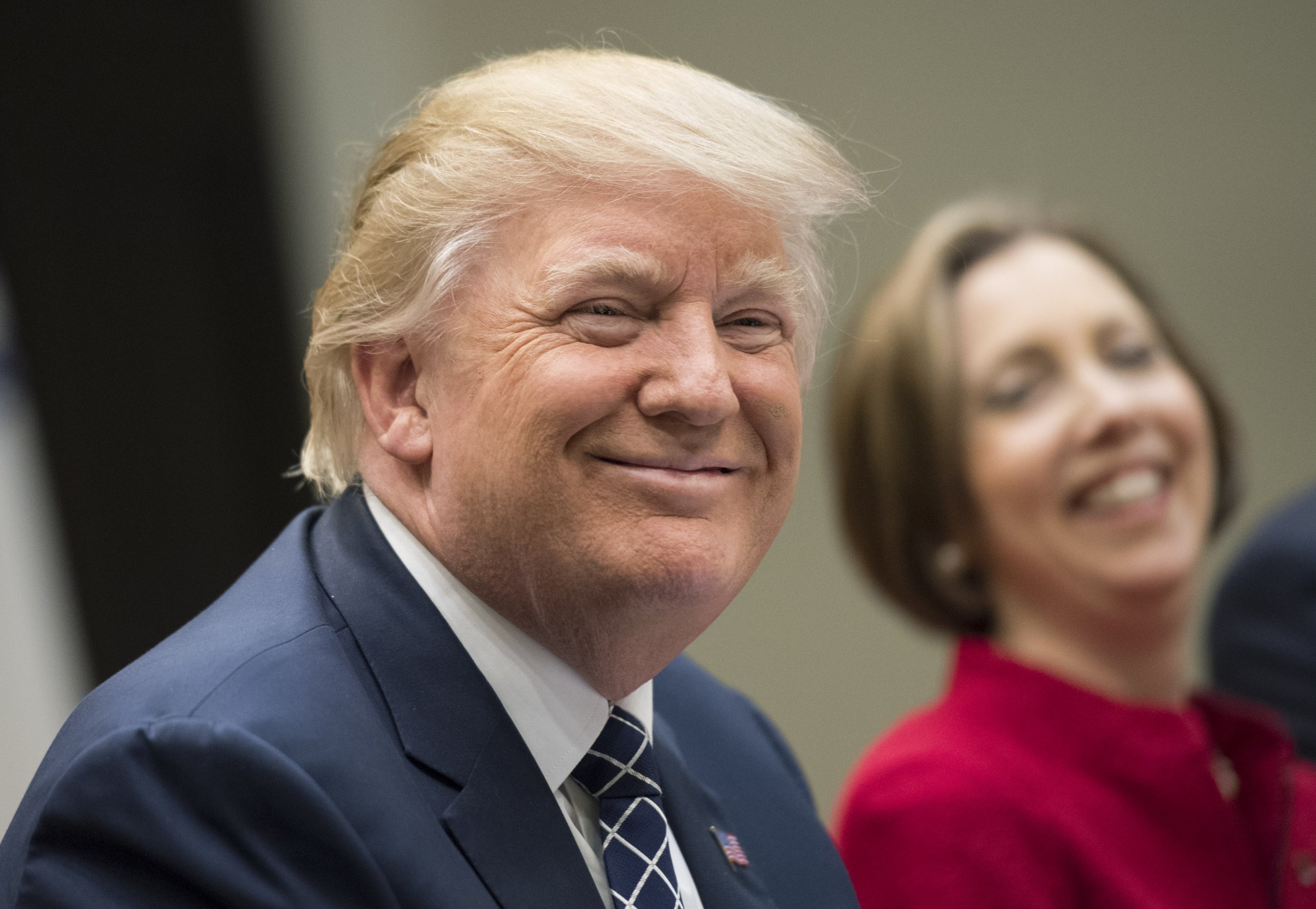 Internal documents from the U.S. Department of State show the Trump administration tried to deceive the public on poverty levels in the U.S. by offering misleading and inaccurate statements, despite White House economic advisers' concerns.
Comments like "best to leave it off," "I'd not get into this" and "you may want to rethink this" were left by the president's own economic advisers in the margins of a draft statement prepared for the United Nations, and were mostly ignored, according to emails and a document obtained by Foreign Policy and Coda Story.
In December 2017, a member of the U.N. Human Rights Council visited the U.S. to report on whether the "government's policies and programs aimed at addressing extreme poverty are consistent with its human rights obligations." The council issued a scathing report in May, highlighting the 40 million Americans who live in poverty and 5.3 million of who live in "Third World conditions." Citing U.S. Census Bureau data for its claims, the report alleged that Trump's economic policies, such as tax cuts and reductions in social programs, led to further inequalities.
The report's conclusion offered five basic suggestions: Decriminalize being poor; acknowledge the plight of the middle class; acknowledge the damaging consequences of extreme inequality; recognize a right to health care; and get real about taxes.
The Trump administration issued its own rebuttal the following month, writing, "Accusations that the United States shows 'contempt and hatred' for the poor, including accusations of a criminal justice system designed to keep low-income persons in poverty while generating public revenue, are inaccurate, inflammatory, and irresponsible."
The State Department emails and document obtained reportedly show much of that draft statement was questioned by members of the White House Council of Economic Advisers who were consulted about its accuracies prior to its release. Many of the comments and suggestions were ignored or only partially adhered to for the final draft.
Next to the statement "The U.S. is entering a new era of economic growth and prosperity," an economic adviser left the comment: "Already 8-9 years long … which started under Obama and we inherited and then expanded. But it will end prob in 1 – 2 years. So I'd not get into this." The administration ignored the suggestion in the final version.
At another point, the draft claimed that "people experiencing a housing crisis in a community have fair and equal access and are connected to available housing and related assistance based on their strengths and needs." An adviser's comment that read "Massive waiting lists for vouchers — not sure this is our strong suit" also went ignored in the final version.
When the draft mentioned $18 billion set aside as federal disaster relief money for hurricanes that wiped out much of Puerto Rico's infrastructure in 2017, an adviser wrote, "Pretty sure that's peanuts compared to what the mainland got so you may want to rethink this."
In an email to Newsweek Friday, a State Department official said they "do not comment on our deliberative or interagency discussions, nor allegedly leaked documents."
Newsweek's request for comment from the White House was not immediately answered, but White House Deputy Press Secretary Lindsay Walters told Foreign Policy that the Council of Economic Advisers was "in complete agreement with the economic assessment in the United States' rebuttal to the U.N.'s Report on Poverty."
Mari Stull, a senior Trump administration appointee at the State Department, said in an internal email that the U.N. report issued in May, which she called "biased, politically charged propaganda," contributed directly to the Trump administration's controversial decision to leave the U.N. Human Rights Council the very next month. At the time, U.N. ambassador Nikki Haley claimed the reason was that the Human Rights Council was unfairly targeting Israel, a major U.S. ally.