Dodge's 807-HP Jailbreak Challenger, Charger Are a New Breed of Hellcat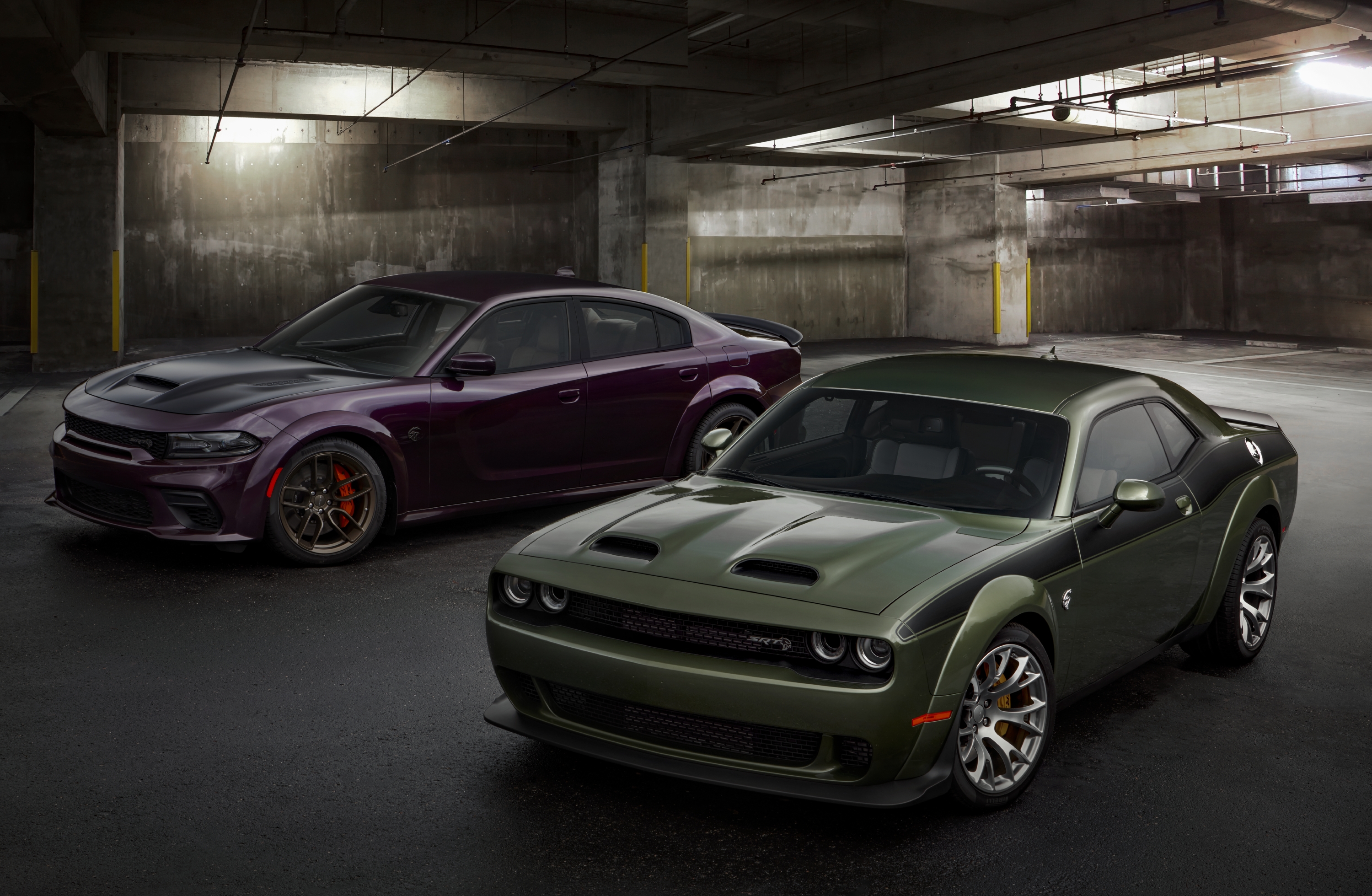 The 2022 Dodge Charger and Challenger SRT Hellcat Redeye Widebody Jailbreak have arrived, bringing with them a fresh twist on the desirable Hellcat Redeye Widebody models that brand enthusiasts have grown fond of.
The two Jailbreak models ar the next phase in the company's "Never Lift" campaign, which has promised new Dodge models and initiatives at regular intervals over the next two years.
"Roughly half of all Dodge customers modify their vehicles," said Tim Kuniskis, Dodge Brand Chief Executive Officer - Stellantis. "For those looking for increased performance, we will launch Direct Connection next month. But for those looking for a unique appearance, we are going to let customers run free through the styling archives. We're taking most of the parts and pieces we've used over the years, adding a few new ones and letting customers build their own 'One of One.'"
Both models have a boosted 807-horsepower Hellcat engine under the hood.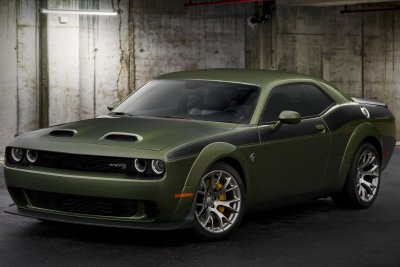 Ordering the Challenger SRT Hellcat Redeye Widebody gives buyers access to the ability to order unrestricted option combinations in more than 20 categories. This includes seven seat options; stripes and wheels; six brake caliper colors; five exterior badging finishes; and four choices of steering wheels, seat belt colors and floor mats. The Charger version has many of the same options.
There's new content for Jailbreak models to choose from as well including Hammerhead Grey Laguna leather seats and floor mats; Hammerhead Grey, sepia and Demonic Red seat belts; 20-by-11-inch Warp Speed satin carbon wheels; Brass Monkey, satin chrome and red exterior badging finishes and blue and yellow brake calipers.
Dodge will offer a number of pre-configured Jailbreak models including Old School and Brass Funky. The Old School Challenger Jailbreak wears an F8 Green painted exterior and rides on 20-inch Warp Speed satin carbon wheels. There's a satin chrome-colored Hellcat grille, fender and decklid badging. A chrome fuel filler door sits on the side on the car while inside Hammerhead Grey floor mat accents and seat belts take residence alongside Dark Engine Tuned aluminum bezels, a leather steering wheel and a twill headliner.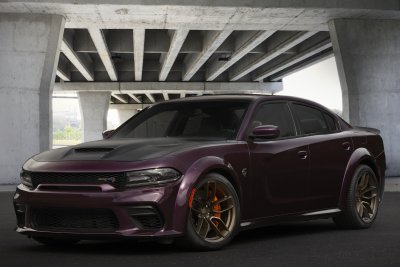 The Brass Funky Charger Jailbreak has a Hellraisin exterior paint job matched with Laguna leather seats, sepia floor mat accents, carbon fiber bezels, a suede headliner and an Alcantara steering wheel. It rides on 20-inch Brass Monkey wheels and has a Brass Monkey Hellcat grille, fender and decklid badging; orange brake calipers. Carbon dual stripes and black exhaust tips finish the look.
Jailbreak models will be available for customer order in the late fourth quarter of 2021 at all Dodge dealerships.
The 2022 Dodge Charger and Challenger SRT Hellcat Redeye Widebody Jailbreak option package will run $995 on top of the price of the traditional Charger and Challenger SRT Hellcat Redeye Widebody.