Does '90 Day Fiancé' Star Larissa Dos Santos Lima Still Talk to Colt Johnson After Divorce?
90 Day Fiancé star Larissa Lima has moved on with her life since her divorce from Colt Johnson. They don't even talk anymore, Larissa told her fans on Saturday. After being arrested twice for domestic battery, Colt and Larissa ended their marriage. Viewers are slated to see the aftermath of her second arrest on Sunday's episode of Happily Ever After.
"No we don't talk," she said on an IG video. "We are divorced so it's the natural process of divorce."
Since being arrested multiple times for domestic violence, Larissa has been going to classes. "One of the things that I'm learning with the domestic violence classes is they don't punish you in the classes," she told her xx followers. "They put you to think about what's happening... They try to make you see the red flags, everything that's not going well in your life relationship, life or marriage, and make you believe that you can't control anyone." She added: "Don't blame anyone for what's happening with me."
She's currently happy with how things are, but she couldn't offer a further explanation. "I am happy for a lot of factors that I cannot talk about now, but I don't blame anyone," she said. "The only person in control is myself."
When the conversation changed to looks, Larissa revealed she hasn't had any plastic surgery. The change in her face viewers have observed was due to angles, lights makeup fillers in her face.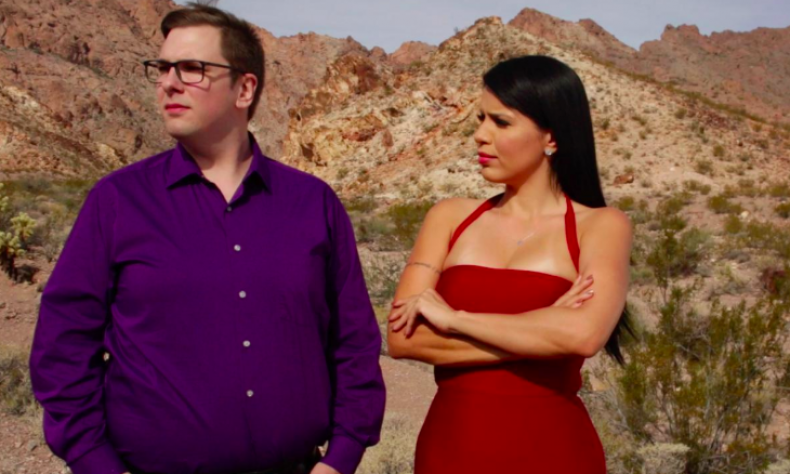 Just because she doesn't have any plastic surgery now doesn't mean she doesn't want a little nip-tuck in the future. Larissa admitted it's a lot of work to make her nose look smaller, so one day she would like a rhinoplasty. She would also like a breast augmentation.
One person asked how much weight she lost, but Larissa wouldn't reveal her current size since she lost weight from anxiety. When she gets anxious she can go days without eating, which is what happened in this case. Larissa didn't want to promote her weight loss since it wasn't exactly healthy and she doesn't want to be a bad influence. She added that she's been going to the gym because since she did lose weight, she still wants to be toned.
After splitting with Colt, Larissa moved on with fiancé Eric Nichols. They might get engaged in the future. While Larissa seems to have fallen for her new boyfriend Eric, the two won't be getting married anytime soon. "We don't have plans to marry, but if it happens, it will be a surprise," she said. "I believe one day he wants to be married and have kids, but I don't l know if he wants with me. But it's ok, he's 27 years old, I cannot put a gun and say, 'come on marry me.'"
To follow more of Larissa and Colt's story, don't miss 90 Day Fiancé: Happily Ever After? when it airs Sundays at 8 p.m. on TLC.