Does Abortion Hurt Women? A Subtle New Attack on Roe Is Arriving at the Supreme Court | Opinion
Abortion is back in the Supreme Court. The fate of Roe v. Wade is still on the agenda. After all, a major brief submitted by Republican members of Congress asks the court to dismantle Roe now.
Abortion foes are not likely to get their wish this time, but that doesn't mean nothing major is at stake. June Medical Services, LLC v. Gee will tell us a lot about how seriously the court takes its own precedents—and whether it believes abortion hurts women.
The case involves a Louisiana law requiring abortion providers to have admitting privileges at a hospital within 30 miles of a clinic. Louisiana claims the law protects women by ensuring continuity of care for patients with complications. Supporters of abortion rights insist that the law itself hurts women by denying them access to reproductive health care. They warn that only one clinic would remain open in the state.
The problem is that the court has seen this law before—and recently. In 2016, a short-handed court not only struck down an identical Texas law but also raised the bar for any abortion restriction to be constitutional. It seemed that the court would invalidate many more abortion restrictions, especially those that claimed to protect women's health.
But President Donald Trump picked Brett Kavanaugh to replace Anthony Kennedy, and now the law is back. There is a real possibility that the court will uphold it. The justices could conclude that Louisiana is just different from Texas. Kavanaugh took this approach last year in dissenting from a decision preventing the Louisiana law from going into effect. Kavanaugh hinted that the providers in June Medical couldn't prove that they would have the same problems that the court predicted in Texas. The court's conservative majority may now agree.
The court may even go a step further and jettison the 2016 decision, Whole Woman's Health v. Hellerstedt. Either way, we will learn a lot about how much the court respects its own precedents.
During his confirmation hearing, Kavanaugh stated that Roe deserved respect because it was "precedent upon precedent." Chief Justice John Roberts is famous for caring about the court's reputation for being above politics. But actions speak louder than words. If the court guts a precedent that is only four years old, we may get a preview of what will happen to Roe.
And the justices may decide that neither doctors nor clinics can bring suit. In American law, not everyone can challenge a law. Conventionally, people have to defend their own rights, and patients are the ones with abortion rights, not doctors. But the court has allowed physicians and clinics to sue on their patients' behalf for two reasons. It may be hard for patients to assert their own rights. They may want to preserve their privacy, and the window for such a lawsuit is short—before a pregnancy comes to term and a case becomes moot (or before laws banning abortion late in pregnancy kick in). And patients rely on doctors for safe abortion services.
But Louisiana argues that the court has it all wrong. The state asserts that women are perfectly capable of protecting their own interests. But more than that, Louisiana contends that abortion providers are "hostil[e] to their patients' safety." The state suggests that abortion doctors do not care about their patients—and that abortion itself is dangerous.
What would it mean if the court agrees? In practical terms, the justices might make it harder for a case to get to the Supreme Court. And the court might also send a powerful message about the fate of abortion rights. Last year, states like Alabama passed abortion bans, hoping to force the court to reconsider Roe. The reality is that no one can force the court to do anything.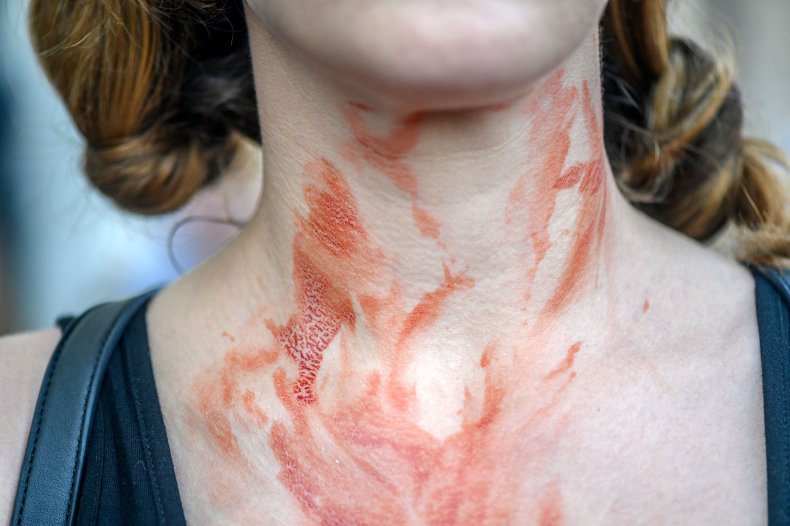 As June Medical shows, abortion opponents have already developed a more sophisticated approach, one that has as much to do with women as with fetal rights. In 1992, the court defied expectations by saving abortion rights, reasoning that women relied on those rights to achieve equal citizenship. As I show in my new book, anti-abortion lawyers came to believe that if they got another chance, the only way to reverse Roe is to show that abortion actually hurts women.
Louisiana is certainly making that bet. If the state is right, June Medical certainly won't be the end of the story. If Louisiana wins, anti-abortion lawyers will be back with more arguments about the damage abortion does to women. So those interested in the future of abortion rights would be wise to look beyond the sweeping heartbeat bans and personhood laws that dominate the headlines. The court is likely to undo Roe in a far more subtle way, and June Medical may show us exactly how it will happen.
Mary Ziegler is a law professor at Florida State University College of Law. Her new legal history of the abortion wars, Abortion in America: Roe v. Wade to the Present, comes out this month.
The views expressed in this article are the writer's own.