Does Amazon Have a Corruption Problem? Website Investigates Staff Leaking Secret Data for Cash
Amazon is currently probing claims that some of its employees leaked confidential company data in exchange for bribes, a website spokesperson told Newsweek on Monday.
The confirmation came following a September 16 Wall Street Journal report which detailed how Amazon employees were engaging in the trade of secret data via intermediaries, or "brokers," to third-party sellers seeking to increase sales and stamp out rival vendors.
Middlemen scour social media and messaging apps to find Amazon employees, then lure them into facilitating illicit services in exchange for money, The Wall Street Journal reported. The process, insiders claimed, was taking in place in the U.S. but was most common in China.
Brokers for Amazon employees offered sales data, reviewers' email addresses, the deletion of negative reviews and the restoration of banned accounts, the newspaper learned. An Amazon spokesperson told Newsweek the site had launched "a thorough investigation of these claims."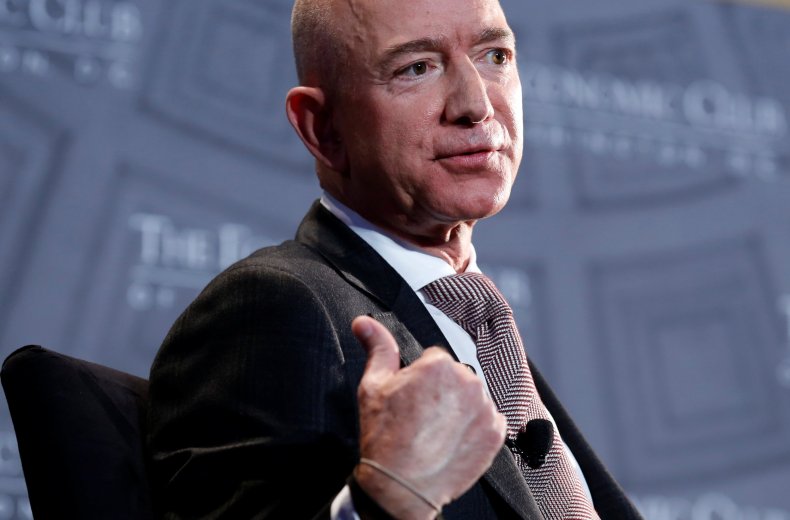 Information being sold in exchange for payments ranging from $80 to more than $2,000 also included "proprietary sales information," such as the keywords customers of the website had used to find items. It emerged that for $300, negative reviews could be purged.
Data brokers, The Wall Street Journal said, usually demanded a "five-review minimum" for deletions. The full financial arrangements between employees and brokers was unclear.
Amazon said it implements "sophisticated systems to restrict and audit access to information" and that its employees must abide by a Code of Business Conduct and Ethics.
"We hold our employees to a high ethical standard and anyone in violation of our Code faces discipline, including termination and potential legal and criminal penalties," the company stated. "We have zero tolerance for abuse of our systems and if we find bad actors who have engaged in this behavior, we will take swift action against them including terminating their selling accounts, deleting reviews, withholding funds, and taking legal action."
The Jeff Bezos–owned internet-retail giant recently made headlines after becoming the second U.S. company to reach a whopping $1 trillion in value, following Apple.
But it faced criticism in recent months for poor working conditions for its staff. Business Insider reported on one U.S. staffer who claimed that some employees had been going to the toilet in trash cans over fears of taking bathroom breaks.
That claim echoed the results of a reporter's undercover probe conducted in the U.K. earlier this year, which found that some warehouse staff had urinated in bottles due to a lack of facilities. Amazon later denied the allegation, saying it "provides a safe and positive workplace."