Does Baby Powder Cause Cancer? Women Awarded Nearly $5 Billion in Damages From Johnson & Johnson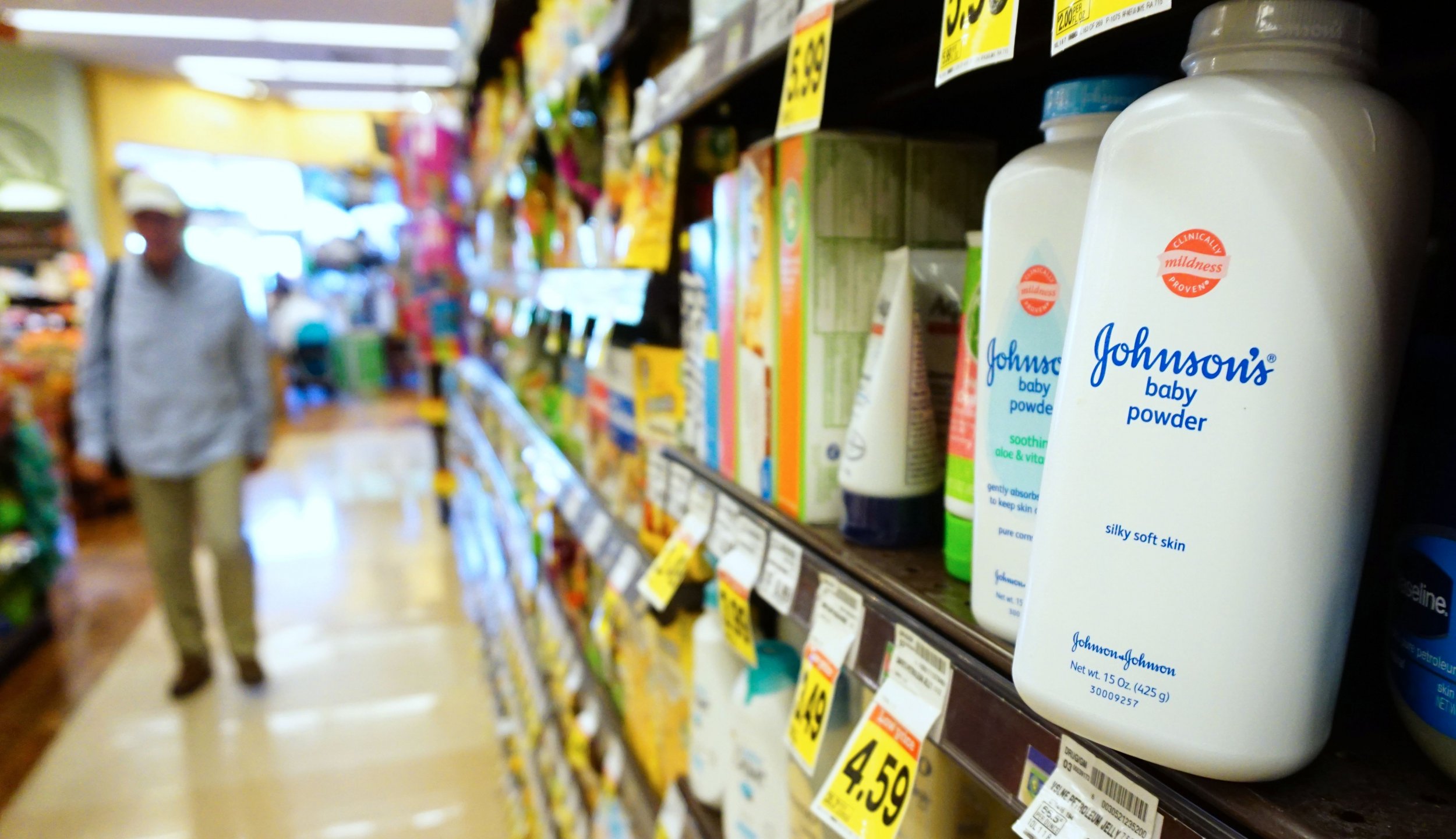 Pharmaceutical giant Johnson & Johnson must pay damages of $4.7 billion to a group of women who had claimed the company's talc products had caused them to develop ovarian cancer, a court has ruled.
The verdict of a Missouri circuit court followed an initial ruling, which awarded 22 women compensation before adding an additional $4.1 billion in punitive damages, The New York Timesreported. The company, which plans to appeal the verdict, said it was "deeply disappointed" with the verdict.
The payout stands to be the biggest in Johnson & Johnson's history. The company has faced legal challenges on the same issue before, which it is still appealing or contesting. A court in California ruled on a similar case against the medical device and pharmaceutical company last year, calling on it to pay $417 million. A judge, however, has since overturned that verdict.
The latest case is one of a string of legal claims that center on the alleged presence of asbestos in the talcum Johnson & Johnson puts in products, such as baby powder. Lawyers allege asbestos fibers and talc particles had been found in the ovarian tissues of many of the women they represented.
Pharmaceutical companies use talc to produce talcum powder, among other products. By itself, the naturally occurring mineral is not a known carcinogen, according to the Food and Drug Administration. Asbestos, however, which can contaminate talc if not carefully extracted or purified, is a carcinogen. The links between asbestos and cancer have prompted studies into its use in myriad ways since the 1970s. Johnson & Johnson has denied asbestos features in its own products.
"The evidence in the case was simply overwhelmed by the prejudice of this type of proceeding," the company said in a statement. "Johnson & Johnson remains confident that its products do not contain asbestos and do not cause ovarian cancer."
The FDA commissioned a study of various talc samples from 2009 to 2010, including Johnson & Johnson's products, in a bid to test for asbestos. The watchdog agency did not find asbestos contamination. However, Mark Lanier, a lawyer for the women suing the company, said both the agency and the company used flawed testing methods, preventing them from detecting the possible presence of asbestos fibers.
Six of the women have died, while one is undergoing chemotherapy and was physically unable to appear at the verdict this week, according to Lanier. Almost all the others attended the hearing with friends and relatives to applaud the decision. "There were people crying, people hugging," he said. "It's been quite an emotional scene."