Does Big Tech Have an Anti-Semitism Problem? | Opinion
Employees at Google and Amazon launched a petition drive this week to persuade both companies to end their contracts with the world's only Jewish state. Google and Amazon can send a powerful message in response by rejecting this anti-Semitic pressure campaign and incorporating the international working definition of anti-Semitism into its employee code of conduct instead.
This year's explosion of anti-Semitism on corporate listservs and within diversity, equity and inclusion (DEI) departments has sent a clear message to Jewish employees of America's Big Tech firms: Safe spaces exist for everyone except Jews, and hate is condemned against all groups unless the hate is directed at Jewish supporters of the world's only Jewish state. Hostility toward Jews and Israel isn't restricted to activists chatting at the water cooler; it is institutionalized by key DEI officials.
In June, Google reassigned a high-ranking member of its diversity team following revelations he published a 2007 blog post entitled "If I Were a Jew," in which he accused Jews of having an "insatiable appetite for vengeful violence." A month later, Google stood by another DEI official who accused Israel of "settler-colonial apartheid" and referred a Jewish employee to books on the "boycott, divestment and sanctions" (BDS) campaign when a complaint was registered.
In May, more than 500 Amazon employees signed a letter to CEO Jeff Bezos calling on him to "sever business contracts and corporate donations with companies, organizations and/or governments that are active or complicit in human rights violations, such as the Israel Defense Forces." That same month, 250 Google employees sent a letter to executive leadership requesting "the termination of contracts with institutions that support Israeli violations of Palestinian rights, such as the Israel Defense Forces." This week's "anonymous" petition drive is just the latest recycling of the same baseless hate.
The actions of these so-called activists signal a measure of hypocrisy when it comes to human rights. They aren't bothered that Hamas is a terrorist organization that uses human shields to maximize civilian casualties during conflicts. They don't care that Hamas intentionally fires rockets at civilian targets. And they seem oblivious that Hamas oppresses women and LGBTQ residents of Gaza. This raises doubts about their real concern for the welfare of the Palestinian people. Instead, it appears some may be out for blood—Jewish blood.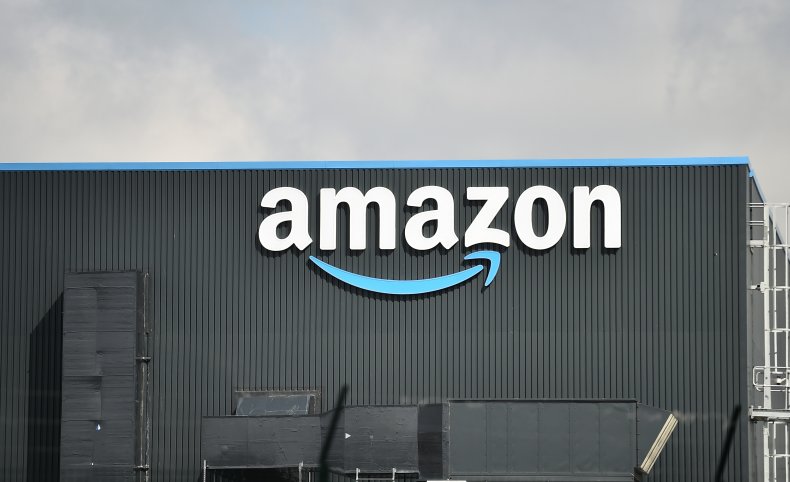 With anti-Semitism rising, now is the time for executives to reject these hate-filled extremists and stand with their Jewish employees, instead of kowtowing to discrimination. As a first step, the companies should formally adopt the working definition of anti-Semitism put forward by the International Holocaust Remembrance Alliance (IHRA). Thirty-six countries plus the European Union have endorsed the IHRA definition, which the U.S. State Department adopted at former President Barack Obama's direction and which the Biden administration reaffirmed earlier this year.
Natan Sharansky, the respected former Soviet dissident, wrote that the way to tell whether someone is anti-Semitic when criticizing Israel is to apply what he called the "3-D test"—demonization, double standards and delegitimization. On all three counts, the anti-Israel organizers prove themselves to be Jew-haters—not human rights activists. Adopting the IHRA definition will give human resource executives a clear path to stop employees from isolating, harassing and persecuting their fellow Jewish employees whose identities are deeply connected to the Jewish state.
If, however, the moral obligation to defend Jewish employees is not enough to swat down activist calls to boycott Israel, there is another compelling reason for C-Suites and board rooms to stay above the fray. State laws around the country, which were established to defend against this bigotry, could inflict significant financial, legal and reputational harm on companies that inflict politically motivated economic harm on Israel or Israeli companies. More than 30 U.S. states have legislation or executive orders placing restrictions on companies engaging in anti-Israel boycotts. More than 20 states prohibit state contracts with companies engaged in boycotts of Israel, while a dozen don't allow their pension funds to invest in such companies.
Google has contracts with Illinois, Arizona and other states, while Amazon provides services for California, Maryland and Rhode Island, among others. Additionally, many states with investment prohibitions on companies boycotting Israel own shares of these technology firms. Together, these states hold more than $3.3 billion in Amazon and $2.1 billion in Google.
If Big Tech companies want to take a stand against hate and prove they'll defend all their employees—even Jews—their first move should be to adopt the IHRA working definition of anti-Semitism. Next: Take a hard look at DEI staff and consultants to eliminate the insidious anti-Semitism creeping into their ranks. Finally, don't give into calls to boycott Israel—doing so is not only morally corrupt, but will trigger significant financial, legal and reputational costs.
Richard Goldberg is as a senior adviser at the Foundation for Defense of Democracies where David May is a senior research analyst. Follow Goldberg via @rich_goldberg and May via @DavidSamuelMay. Follow FDD on Twitter: @FDD. FDD is a Washington, D.C.-based, nonpartisan research institute focusing on national security and foreign policy.
The views expressed in this article are the writers' own.