Does Coffee Cause Cancer? Scientists Study How Drink Affects Risk
Drinking coffee doesn't affect a person's risk of developing cancer, according to researchers. Past studies have suggested drinking coffee could reduce the risk of developing the disease, which the Centers for Disease Control and Prevention predicts over 1 million people will be diagnosed with in 2020.
To investigate whether there is a link between drinking coffee and being diagnosed with or dying of cancer, researchers looked at data on 316,497 people taking part in the U.K. Biobank study. The participants told researchers how much coffee they drank each day. As a preference for coffee is heritable, the researchers also looked at whether the individuals were genetically predisposed to reach for a cup of joe.
Of the total, 46,155 respondents developed cancer and 6,998 died of the disease.
The authors found no link between coffee consumption and the overall risk of developing cancer, nor specific forms of the disease including breast, ovarian, lung or prostate cancer.
"Taken together, coffee intake is not associated with overall risk of being diagnosed with or dying from cancer in UKB," they wrote.
The findings were published in the International Journal of Epidemiology.
Study co-author Stuart MacGregor, associate professor at the QIMR Berghofer Medical Research Institute, commented in a statement: "We know that coffee is one of the most popular drinks in the world, and there continues to be mixed messages about the role it plays in disease.
"The health benefits of coffee have been argued for a long time, but this research shows simply changing your coffee consumption isn't an effective way of protecting yourself from cancer," he said.
Jue-Sheng Ong, lead author of the study at QIMR Berghofer commented in a statement: "There was some inconclusive evidence about colorectal cancer, where those who reported drinking a lot of coffee had a slightly lower risk of developing cancer, but conversely examination of data from those people with a higher genetic predisposition to drink more coffee seemed to indicate a greater risk of developing the disease.
"The disparity in those findings would suggest more research is needed to clarify if there is any relationship between colorectal cancer and coffee," he said.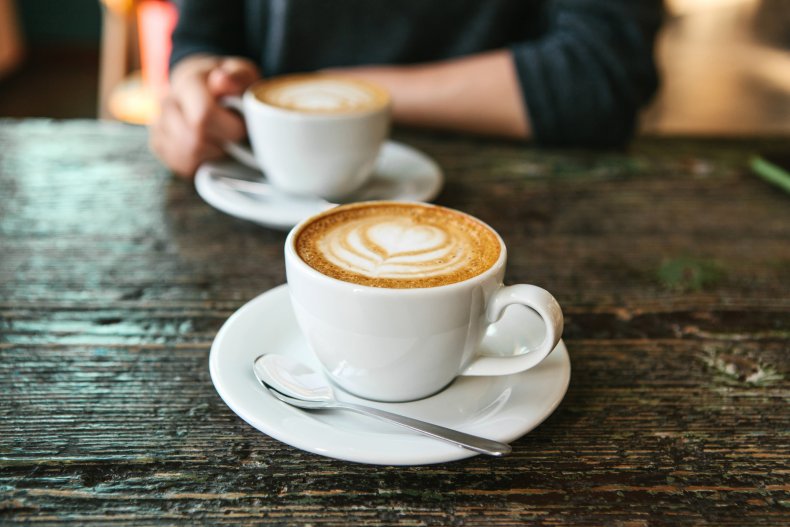 After decades of research, the current consensus among the scientific community is that there is no evidence suggesting coffee is carcinogenic, according to the American Cancer Society. In 2016, the World Health Organization's International Agency for Research on Cancer removed coffee from its list of possible carcinogens. The body said it is not possible to conclude whether coffee could cause cancer after reviewing the latest evidence.
American Cancer Society researchers, Susan Gapstur and Marjorie McCullough, commented last year: "Overall, it seems that there may be health benefits to coffee drinking, but the risks remain unclear. Further research is needed to more fully understand the biologic mechanisms underlying associations of coffee drinking, acrylamide exposure, and cancer risk."
Quitting smoking, they said, is the best way to reduce cancer risk.