Does Donald Trump Think He's Psychic? President Insists He Can Predict GOP Wins in 2018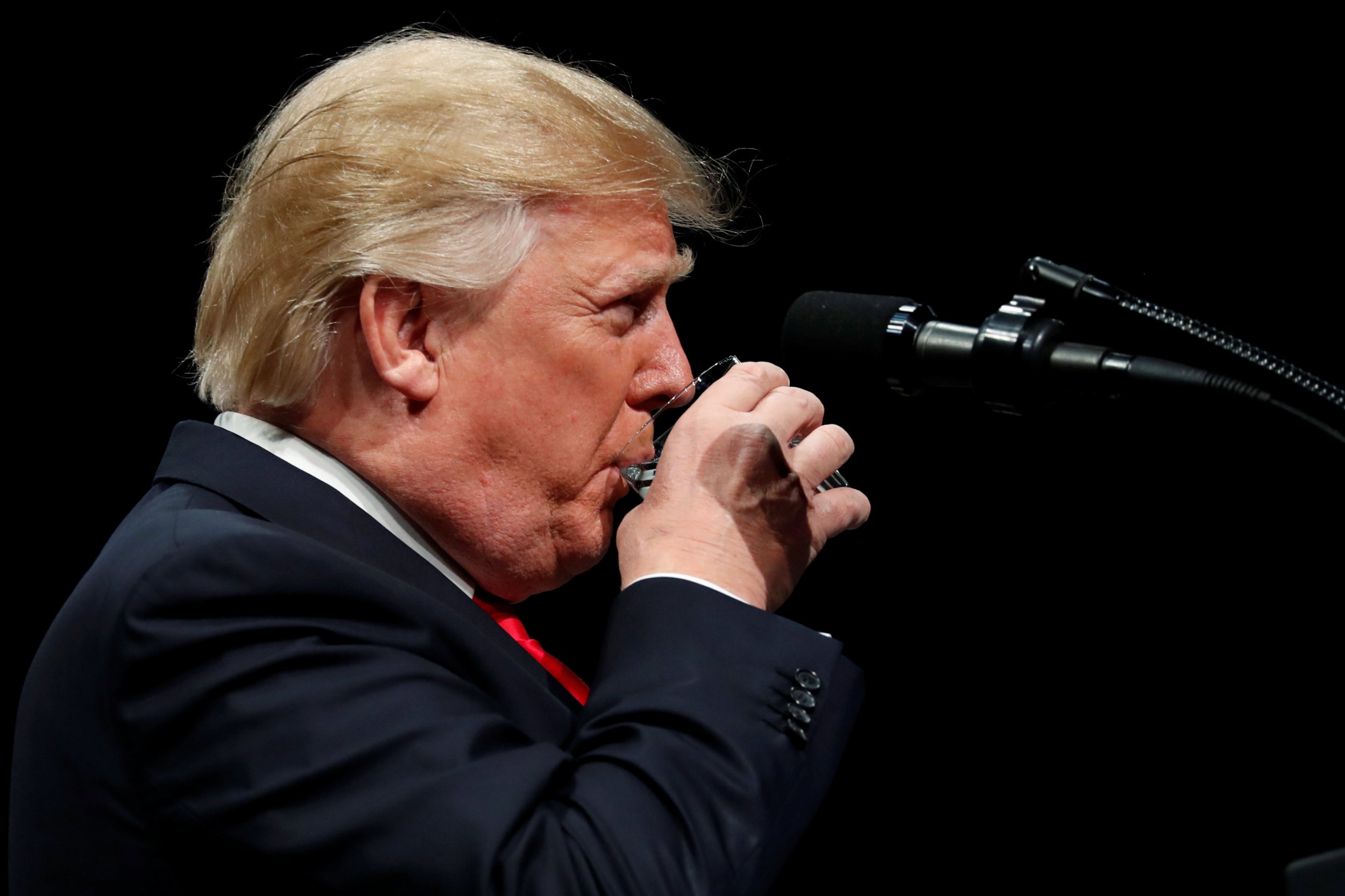 President Donald Trump appeared to suggest he had psychic abilities on Monday, predicting the GOP would "do well in 2018, very well."
Addressing the Republican Party's recent defeat in the special election in Alabama and gubernatorial loss in Virginia, the president said he was aware that Roy Moore and Ed Gillespie would lose and had also successfully predicted his own 2016 presidential election win.
"Remember, Republicans are 5-0 in Congressional Races this year," the president wrote on Twitter on Monday morning.
"The media refuses to mention this. I said Gillespie and Moore would lose (for very different reasons), and they did. I also predicted 'I' would win. Republicans will do well in 2018, very well!" he added.
Following a campaign riddled with sexual assault allegations, which he denied, Moore lost the election to Democrat Doug Jones—prompting Trump to suggest he was aware the candidate would lose.
Initially, the president's reaction to Moore's defeat was atypically conciliatory, issuing his congratulations to Jones. However, shortly after his initial tweet on the topic, Trump insisted he had not backed a losing candidate.
"Congratulations to Doug Jones on a hard fought victory. The write-in votes played a very big factor, but a win is a win. The people of Alabama are great, and the Republicans will have another shot at this seat in a very short period of time. It never ends!" Trump wrote.
He later added: "The reason I originally endorsed Luther Strange (and his numbers went up mightily), is that I said Roy Moore will not be able to win the General Election. I was right! Roy worked hard but the deck was stacked against him!"
The president took a similar stance on Gillespie's loss to Democrat Ralph Northam, who was elected governor of Virginia in November in what was seen by the Democrat as a stance against Trump's agenda.
"It was said that the eyes of the nation are now on the commonwealth," Northam said after his election victory, Politico reported.
"Today, Virginians have answered and spoken. Virginians have told us to end the divisiveness, that we will not condone hatred and bigotry, and to end the politics that have torn this country apart," he added.
Despite the recent losses, Trump appears unconcerned by any growing threat from the Democrats—instead insisting the future he predicts will see Republicans doing "very well" indeed.