Many Americans may wonder if their vote matters.
And they received evidence affirming the idea last week, when a single vote was the deciding factor in a Kentucky state House race. Republican incumbent Representative D.J. Johnson garnered 6,318 votes, while his Democratic challenger Jim Glenn got 6,319.
"I won by one vote," Glenn told The Washington Post on Friday. "But a win's a win — whether it's by one vote or 1,000."
Glenn also told TristateHomepage.com that he was "happy that the public got a chance to see that every vote counts, which is what we saw in the basic election."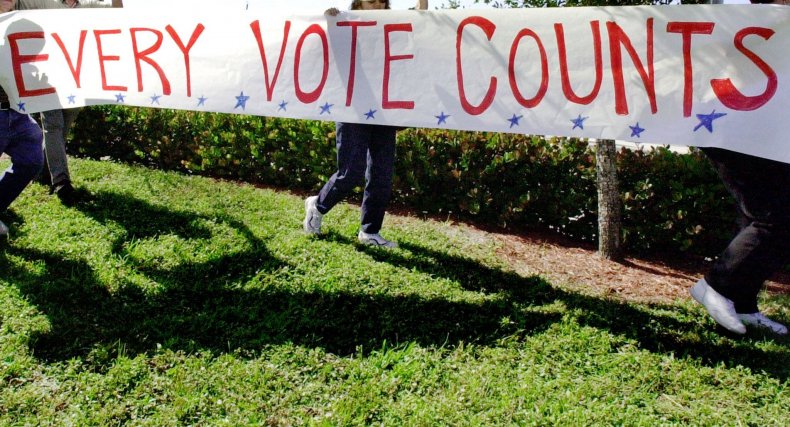 Daviess County's board of elections upheld a review of the votes from machines and the state's board of elections next week will convene to approve the outcome, The Associated Press reported.
Johnson, who won the state House District 13 seat in 2017 from Glenn who held it since 2006, told the AP he did not ask family and friends if they voted for him or blame them.
"If someone came up and said that to me, I certainly wouldn't hold them guilty," Johnson said. "I have fought that urge to second-guess. I know I ran the best campaign I could."
But the one vote has not prompted Johnson to give up yet.
"It went as expected. I didn't expect any changes. At this point, we're still in the process, step one," he told TristateHomepage.com. "I'm meeting with the team, talking with them to consider a recount."
Recount costs must be covered by the candidate who requests it, according to Daviess County clerks.
Though it is not clear who cast the single vote that tipped the election in Glenn's favor, more than two dozen voters have claimed responsibility, the Democrat said.
Democrat Mary Beverly Goetz, 76, said he mailed her ballot selecting Glenn two weeks before the election because she believed "he would be the right person to be in office."
"I'm glad he won," Goetz said, "And I'd vote for him again."
It was not the only extremely close election in recent years.
In January, Democrat Shelly Simonds appeared to defeat Republican David Yancey in the Virginia House of Delegates race by 10 votes. A recount found that Simonds had one vote more than Yancey. But a three-judge recount court the following day ruled that one ballot had been tossed during the recounting process and should count for Yancey, tying the race at 11,608 votes each. Yancey was declared the winner via a random drawing under state law.
At the national level, Democrats have made significant gains in the House of Representatives, regaining control from Republicans, and in statehouses, as increasing numbers of Americans sought to reject the chaotic Trump administration and the Republican party it has overrun.