Does FAFSA Register You for the Draft? What to Know About Rumors That Circulated After Iranian General Killed
As President Donald Trump's supporters praised his decision to kill Iranian Major General Qassem Soleimani and critics condemned it for possibly leading to a war, college students took to Twitter to ask: Am I signed up for a draft?
"FAFSA," the acronym for the Free Application for Federal Student Aid, trended Friday morning, along with "Iran," "Trump," "Soleimani" and "World War III," after news broke that Trump had ordered the killing of Soleimani, the head of Iran's Quds Force.
Iran's supreme leader, Ayatollah Khamenei, pledged to "seek revenge," for Soleimani's death. Meanwhile, Brett McGurk, the former U.S. special envoy for the Global Coalition to Defeat ISIS, told NBC News' Rachel Maddow on Thursday that the United States should "presume that we are in a state of war with Iran." Trump has condemned "endless wars" in the Middle East and promised to bring troops home, but McGurk said it would now be difficult to "significantly" move forces and resources out of the area.
People on social media used memes, gifts and clips from pop culture to remind each other that they registered with the Selective Service System when they filled out the FAFSA form. Some wondered if it was too late to unregister, while others took a moment to calm down after they realized they weren't eligible.
To be clear, there is no draft in the United States now. For men to be drafted into military service, Congress would have to pass legislation and the president would have to sign it. Trump has not mentioned reinstating one, and it's unclear if it would have enough support in Congress to pass.
Filling out the form is required to receive federal student aid, and most states and colleges use information from FAFSA to award nonfederal aid. On Question 22, males between the ages of 18 and 25 who aren't already registered with the Selective Service System must fill in a bubble marked "register me."
The Selective Service System is the agency responsible for registering men and running a draft in the event it is reinstated. Although some on social media celebrated the fact that they didn't fill out the FAFSA form, not completing the form doesn't negate the requirement that all men register within 30 days of turning 18 or arriving in the U.S.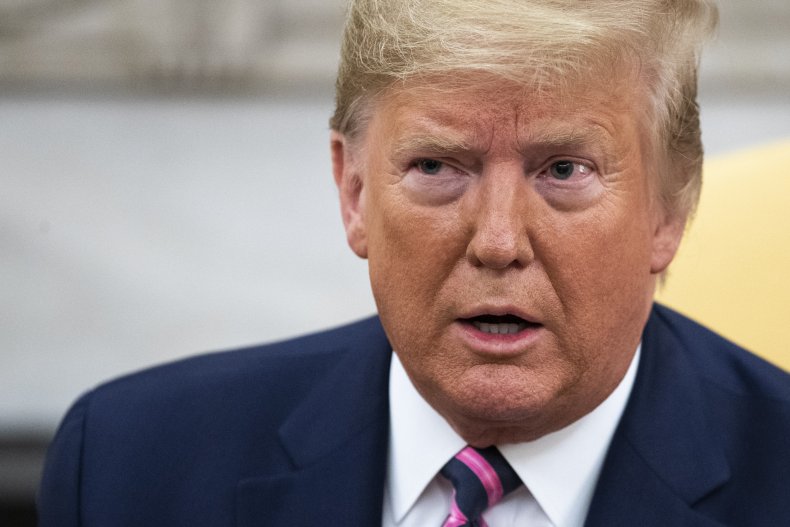 Some are exempt from the registration requirement, including active-duty service members, students at service academies or in Officer Procurement Programs at specific higher education institutions, and immigrants on current non-immigrant visas. Women are also not required to register.
Last February, U.S. District Judge Gray Miller sided with the National Coalition for Men in its case against the Selective Service System and declared the draft system was unconstitutional because, by excluding women, it discriminates based on sex. However, since ruling was in the form of a declaratory judgment and not an injunction, the government didn't have to change its policy, USA Today reported.
On Thursday, the Department of Defense said in a statement that Soleimani was "actively developing plans to attack American diplomats and service members" in Iraq and other parts of the region. On Friday morning, Trump posted on Twitter that Soleimani "killed or badly wounded" thousands of Americans but "got caught" before he could execute his plot "to kill many more."
"While Iran will never be able to properly admit it, Soleimani was both hated and feared within the country. They are not nearly as saddened as the leaders will let the outside world believe. He should have been taken out many years ago!" Trump posted on Twitter.