Netflix's Hollywood has started a handful of conversations about the glamorous days of the silver screen. The limited series shines a light on the dramas and societal standards of the time. One major storyline captured the attention of fans: that of Rock Hudson.
In real life, Hudson was a movie star who lived from 1925 to 1985. He starred in films like Pillow Talk, Giant and Love Come Back, but his films aren't the only reason he created such a superb legacy. Hudson was was a gay actor in a time when society wouldn't allow for him to live openly and be a Hollywood heartthrob. His life, from childhood on, was riddled with tragedy, and he eventually died of AIDS.
Ryan Murphy's Hollywood features Hudson as a crucial figure and dives deep into his journey of self-discovery, as well as how he navigated the world of Hollywood that expected an actor of his prestige to be straight.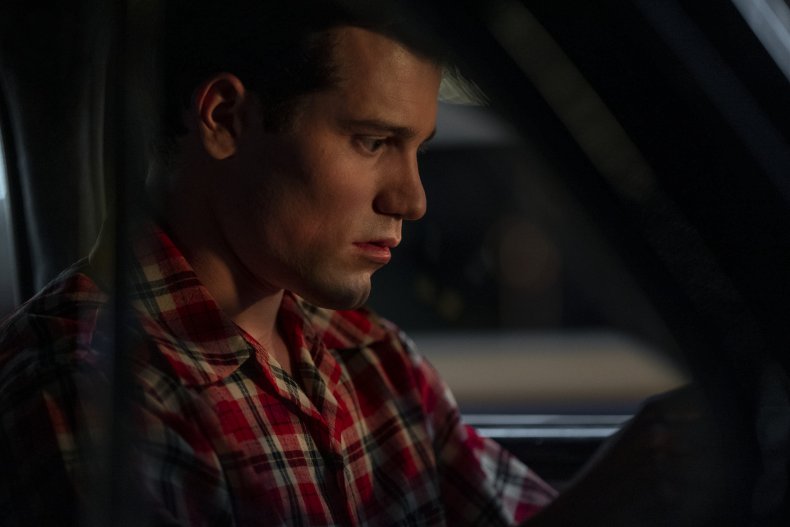 But lots of viewers have a problem with how Hudson was portrayed. Played by Jake Picking, some claimed the character is lacking qualities and key story points that make Hudson worth remembering.
One major complaint is an allegation that Murphy dumbed down Hudson's personality for Hollywood. A handful of Twitter conversations claim Hudson was smarter and didn't deserve to be given a less-than-intelligent charisma in the Netflix series.
Others have problems with the way his sexuality was portrayed. Some netizens pointed to Hudson's former marriage to Phyllis Gates and claimed he did try to hide his sexuality, something they think Hollywood glosses over. Scenes in the series show Hudson standing up for his right to love who he chooses, but some viewers aren't sure the real life Hudson's confidence in his sexuality came so easily.
Hudson's portrayal likely isn't based entirely in reality, as Murphy's Hollywood is inspired by real people, but isn't necessarily a non-fiction story.
Picking claimed his goal was to truly portray Hudson. "I think the goal was just to pay homage to the legacy of Rock, and when I first sat down with Ryan, it was just about capturing the true essence of who Rock was on his rise to stardom," he told People. "It's hard not to feel a presence of Rock watching. You kind of need to remind yourself [of that] in order to be present. You just rely on your scene partners. Hopefully the audience will feel like a fly on the wall. That's the goal."
The actor also spoke of Hudson's difficult upbringing, one he saw translate to loneliness in adulthood. "One other thing that stood out to me when he was a kid was he went across country with his mom to ask his dad to come back, and he said no," Picking remembered.
"So, already facing that rejection, I can't imagine that bus ride back home. Then his stepfather comes in and is abusive. It's really unfortunate. It just rings true to me, it's not real unless it's painful to hang on to. I feel that's what Rock was doing, constantly having to feel he couldn't be himself. I think he was a hero. He progressed through judgement, he was resilient. He had great success. He was a hero in my eyes."