Does Kennedy's Vietnam War Documentary Foreshadow Tragedies in Baghdad and Kabul?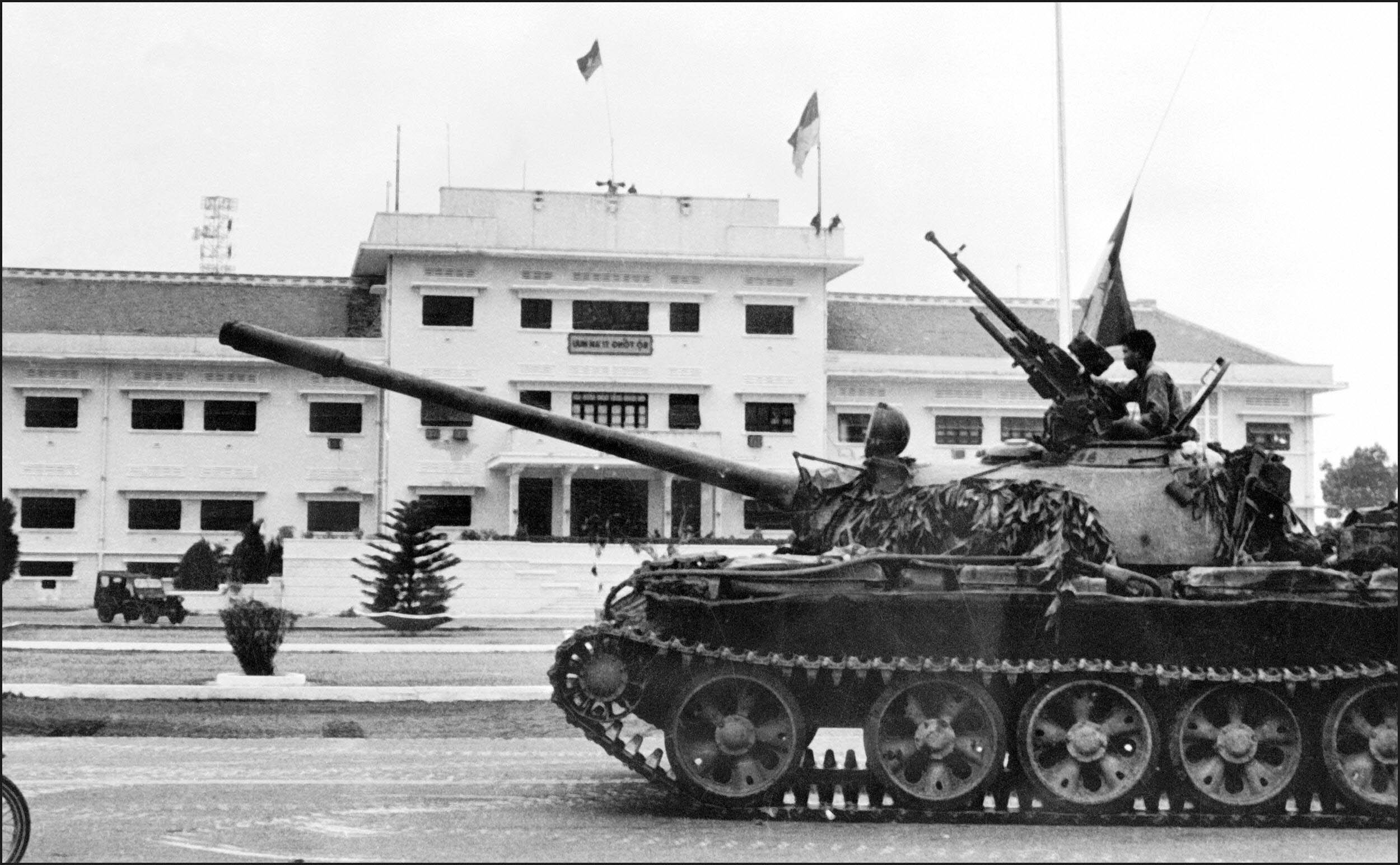 Earlier this month, Hanoi's former ambassador to the United States was a houseguest of mine in Washington, D.C. Forty-five years ago, Nguyen Tam Chien was a Moscow-trained electrical/mechanical engineer and an expert on Russian-made SAM missiles, which downed hundreds of U.S. warplanes over North Vietnam. At that time, I was a U.S. military intelligence operative in South Vietnam. I left the Army for graduate school; Chien spent most of his career as a diplomat, first in Moscow, later at the foreign ministry in Hanoi, then in Japan and finally in Washington, where he arrived to take up his post just days before the 9/11 attacks. Today, at 66, he's president of the Vietnam—U.S. Friendship Association, a foreign policy arm of the Ho Chi Minh City Communist Party Committee.
We talked well past midnight—about his years in Moscow, about his barely escaping U.S. bombing raids on Hanoi, about the burgeoning economic and military relations between our two countries and, of course, about the challenge to the West posed by of Islamist fanatics. This is a man who knows a lot about asymmetrical warfare, about little guys taking on superpowers. More than a couple of times, my mind twitched with a comprehension that I was hosting this former enemy in my home and that we were talking as friends. I can't imagine having a beer with an ISIS commander down the road.
Chien had left by the time Rory Kennedy's riveting new documentary, The Last Days in Vietnam, came to town. Just as well—I'm not sorry we didn't have a chance to watch it together. No doubt he would have struggled to suppress a smile at the old news clips of North Vietnamese tanks rumbling into Saigon on the heels of thousands upon thousands of fleeing South Vietnamese. I, like many veterans who served there, were shocked and deeply saddened by the desperate plight of those we left behind.
No such scenes attended our 2011 withdrawal from Iraq, as desultory an undefeated army's departure as there ever was. Nor are we seeing Afghans clinging to the wheel wells of American planes lifting off from Kabul airport, as Kennedy's film shows panicky Vietnamese in 1975. For the most part, the Afghans are relieved to see us go, when they're not actually shooting at us or blowing themselves up in our midst. But there is something that ties all three wars together: the illusion that the woeful local armies we propped up under corrupt and venal regimes will protect us from the enemy at the gate. Once we're down to embassy guards and advisors, we're pretty much on our own.
The Last Days in Vietnam offers a startling preview of what might unfold someday in Baghdad and Kabul. In March 1975, North Vietnamese infantry, artillery and tanks crossed the border en masse, batting aside U.S.-trained and equipped South Vietnamese troops, who largely ran away when facing the enemy (much like Iraqi soldiers melted in the face of ISIS's offensive in June). Even with tens of thousands of desperate Vietnamese civilians rolling south like a human tsunami, however, the U.S. ambassador to Saigon, Graham Martin, insisted that things were not as bad as they looked. He refused to authorize an orderly evacuation. Days later, he argued that an evacuation would stir general panic, but the panic was already at full boil. Martin froze.
A few Americans took matters into their own hands, and secretly began organizing rat lines to Saigon's Tan Son Nhut airport for Vietnamese friends and employees. "If we were going to get people out, we were going to have to make it happen," former State Department officer Joseph McBride recalls. On one last run he squeezed nine people into a van designed for five and swung by yet another house to pick up a Vietnamese friend. The man was waiting on the street with his family. He looked at the already over-packed vehicle, offered his American friend his heartfelt thanks and said good-bye. The van pulled away.
"The burning question was who goes, and who gets left behind?" Stuart Herrington, a retired military intelligence officer, told Kennedy in one of the film's most riveting episodes. "It was a terrible, terrible moral dilemma for everybody." With North Vietnamese troops shelling the airport in the war's final hours, he knew he could take no more friends out but couldn't bear to tell them. "Nobody is going to be left behind," he assured one last group he had assembled with a promise that a helicopter was coming.
But time had run out. Herrington slipped away in the darkness and made his way to the embassy. "I thought, this is really wrong," he told Kennedy, a niece of the American president who oversaw some of the dreadful opening chapters of the war. "It was so serious and deep a betrayal."
"It was the whole Vietnam involvement in a microcosm," Herrington says later in the film. "Promises being made in good faith, promises being broken, people being hurt because we didn't get our act together. The whole Vietnam war is a story that kinda sounds like that."
Off the coast, meanwhile, U.S. Navy captains disobeyed orders by taking aboard hundreds of desperate Vietnamese and then ferrying them to the Philippines. (In the last days of the Vietnam War, some 130,000 South Vietnamese managed to escape.)
Most of this known for years, but a crew member on one of the ships, the U.S.S. Kirk, recorded this informal evacuation aboard his vessel in never-before-seen Super-8 color film. He offered it to Kennedy. That's when she knew she had a movie.
Up to then, she candidly says, "If there was something new to be said, I didn't immediately see what it was." And that's true: Most of what's in the film has been seen or told before, including in books by Herrington and Frank Snepp, a former CIA analyst in Saigon. But it's the wrenching, guilt-laden recollections of them and many others that give Kennedy's film a fresh, and excruciating, immediacy.
That, and the current wars that are never far from your mind as you watch South Vietnam's collapse. In a press release, Kennedy said her determination to make the film was spurred by news accounts of "how former Iraqi employees of the U.S. government were being targeted for assassination."
"As the United States withdraws from Iraq and Afghanistan, ending what has been the longest military engagement in American history," she said, "we are again taking stock of the human cost of entering a conflict without a clearly defined exit strategy."
Exit? Kennedy spoke before President Obama's speech last week about a broad new campaign against the Islamic State. Now we're on the way back in, air strike by air strike, boot by boot. It feels like a grotesque replay of some sort. And Kennedy's statement holds.
"History may not repeat itself," she said, "but it certainly does echo."