Does Matt James Get Engaged on 'The Bachelor'? Season 25 Spoilers
To put it frankly, the Bachelor franchise is in a state of emergency at the moment.
Longtime host Chris Harrison has temporarily stepped aside from the series after he was criticized for his handling of the controversy involving current Bachelor frontrunner, Rachael Kirkconnell. And now, Taylor Nolan, a player from seasons past, has been called out for her own problematic past. With so many Bachelor personalities making headlines for old remarks and recent apologies, the next few weeks may be wild and unpredictable for ABC. But luckily, if you're longing for some clarity when it comes to the Bachelor universe, we know what's going on with Matt James' love life.
Kirkconnell, the woman James chooses at the end of this current, according to spoilers from Reality Steve, recently issued an apology for her past behavior, including attending a "plantation-themed" sorority party a few years ago. But apparently that didn't save her relationship with James. The pair seem to have split up recently, and won't continue their relationship.
As for what this means for the next few episodes of The Bachelor, Reality Steve put it best on Twitter: "Watching these last few episodes is just gonna be...weird. Nothing about any of these storylines are relevant anymore, knowing what we know now," he wrote.
And he's right. Viewers who follow the spoilers already know that Kirkconnell and James aren't going to end up together, regardless of how the season winds down. Not that a ton of people are hoping for the two to stick it out and make it work; considering Kirkconnell's history of racially insensitive actions, fans wouldn't necessarily be happy to see her receive the final rose from James, the first Black Bachelor.
But even if the end of this current season is going to seem anticlimactic or irrelevant, there's still some story left to be told before ABC has to address the mess that has swallowed The Bachelor whole.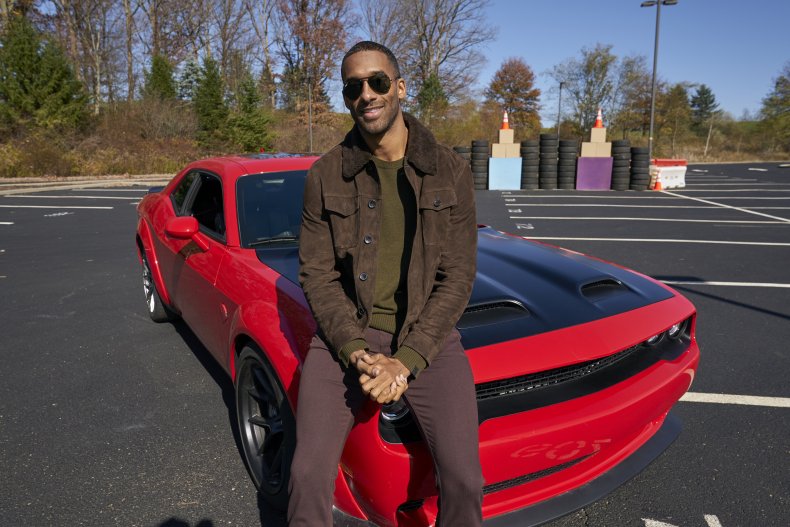 At this point in the season, James has three women left to choose from. All signs to point to him leaving the show with Kirkconnell. The pair did not get engaged, though, according to a February blog post from Reality Steve. Instead, James offered her a promise ring. This isn't something we've seen on the series before, though there have been past couples who decided to forgo a proper engagement (though it's more common on series like Bachelor in Paradise.)
So, James and Kirkconnell will reportedly leave the series with a dedication to growing their relationship without cameras around. This makes sense, since James admitted that he'd never been in love before starring in the series. We can't blame him for being a little cautious about hopping right into an engagement—especially since they seem to have broke up because of Kirkconnell's past conduct.
James issued a statement on all of the postseason drama, calling it "devastating and heartbreaking." While he didn't confirm in his message that he was in a relationship with Kirkconnell, his comments have been widely interpreted to mean that he and Season 25's frontrunner are through.
Conversations about race are expected to play a role in the season's ultimate conclusion, when the "After the Final Rose" special (this time hosted by former NFL player Emmanuel Acho) airs. How it will all play out remains to be seen. According to Reality Steve, "After the Final Rose" won't be live this season, and will be pre-recorded in March.