People Suspect Meghan Markle Now Has a British Accent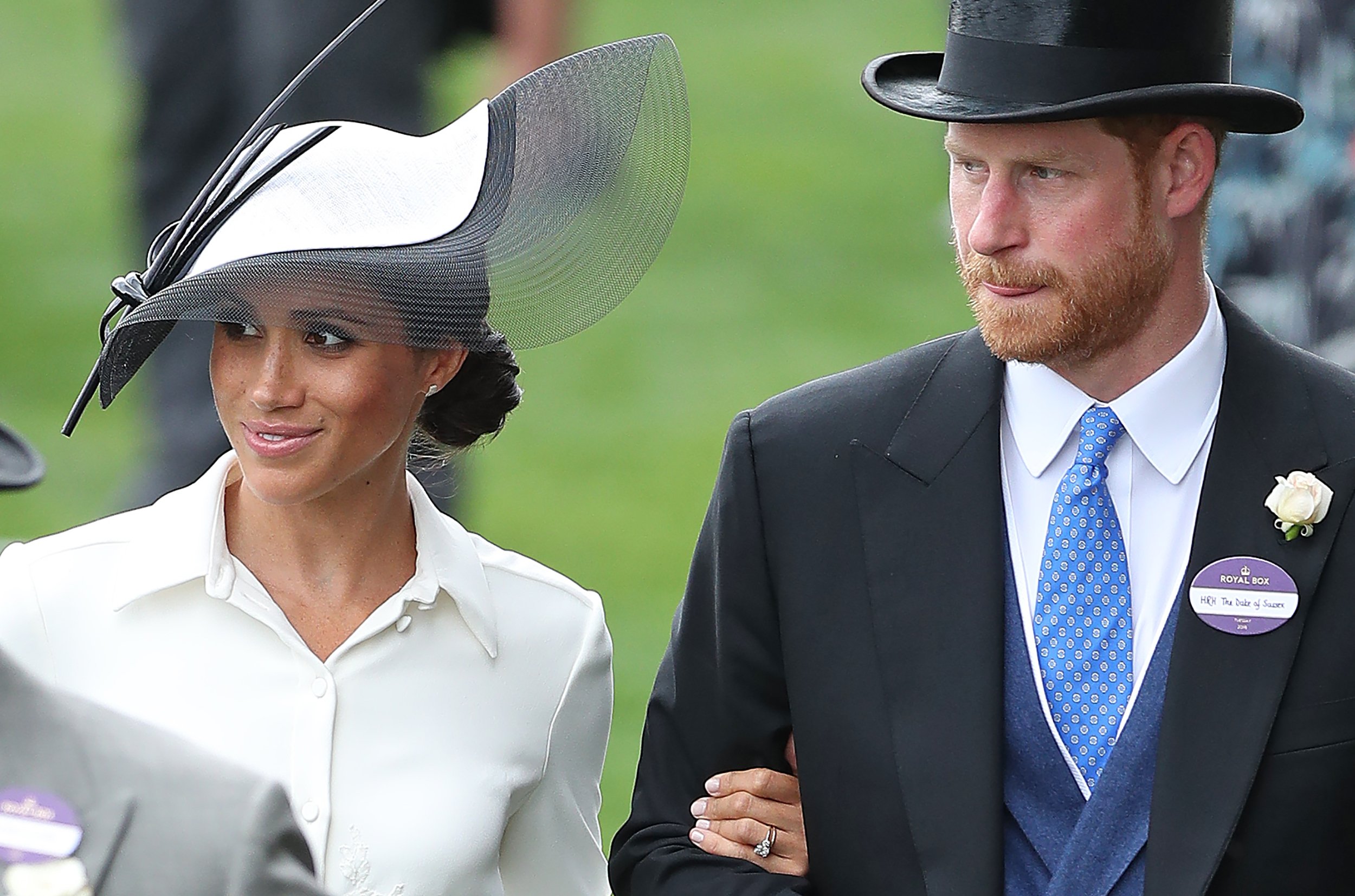 Former Suits actress Meghan Markle, now officially known as the Duchess of Sussex, has led fans to theorize whether she's picked up an English accent upon marrying into the royal family.
Markle was born and raised in Los Angeles, California. While working on Suits, she lived in Toronto with former husband Trevor Engelson. She is a newcomer into the British royal circle, having moved to the United Kingdom permanently to reside with her husband Harry, Duke of Sussex, at Nottingham Cottage—a cozy two-bedroom home housed on Kensington Palace's grounds.
After moving overseas, Markle has been required to attend an assortment of events on official royal duty. With her immediate immersion into British culture, it wouldn't be too surprising to discover the newbie royal has gained a slight accent.
"We all had a great day, I think...The sun was shining for us," she said after being complimented by a fan on June 14 regarding her wedding day look in May. In doing so, many fans picked up on a slight English accent, or what some have deemed an "inflection," in her voice. According to Merriam-Webster, an "inflection" is best defined as a "change in pitch or loudness of the voice."
One fan suggested Markle's "losing her American accent," whereas another took things further by tweeting they "realized Meghan Markle is going to be one those 'I don't have an accent but I'm still going to talk with British inflections' kind of ex-pat." Despite this criticism from some fans, others have defended the Duchess. In doing so, one fan argued that accents are "something you can pick up anywhere you go if you're entrenched deeply enough."
"Don't drag Meghan Markle for making her accent more English-ey," another user tweeted. "If you're an American living in the UK and you don't change your question-asking inflection, do you even count?"
Markle wouldn't be the first high-profile figure to adopt an accent. Like Markle, pop singer Madonna seemingly picked up an English accent during her roughly eight-year marriage to British filmmaker Guy Ritchie in the early 2000s.
Accents hold a significant role in a person's identification by helping others to recognize the region that one is from. They formulate within an individual's mind as early as six months of age, according to Smithsonian Magazine. People can modify their accent, in what's simply referred to as an "accent modification." The American Speech-Language-Hearing Association's (ASLHA) website states that people who attempt to do this on their own can pose its own challenges, but utilizing a speech-language pathologist (SLP) can aid in this process.
It's common for Americans to switch to a British accent upon moving overseas, but the modification could be an indication of something else. "They're sending out a signal of some kind," Jack Chambers, a professor of linguistics at the University of Toronto, told The Wall Street Journal in 2003. "It may be insecurity—they want to fit in...It may be alienation from the homeland...It may be as simple as they want to sound like they're hosting Masterpiece Theater."